Multi-Link Internet
Execulink's Multi-Link service (also known as MLPPP, or Multi-Link Point-to-Point Protocol) offers a cost efficient, high speed Internet solution. The Multi-Link service is created by bonding two to four DSL lines together. This allows businesses to take advantage of increased bandwidth and reliability without a significant added cost.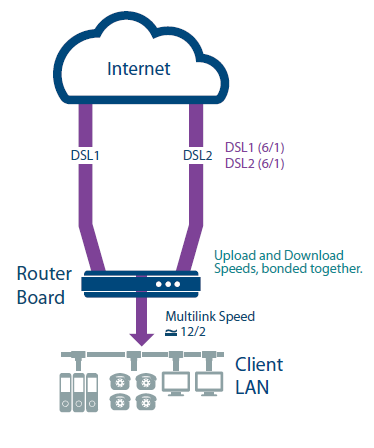 Speed
By customizing this solution to fit your business' needs, we can provide Internet speeds up to 50 Mbps, as well as upload speeds up to 10 Mbps.
Reliability
Multi-Link is a solution geared towards businesses that need uninterrupted uptime. Because the solution is essentially multiple Internet services in one, you always have a redundant line to fall back on.
Savings
This solution is also an economical method for companies that want to receive the benefits of higher speeds and uptime but do not want the higher costs associated with other internet services like Fibre.
Required Hardware
A modem is required for this type of Internet and we recommend using our supported hardware below.
Comtrend 5072T Modem - $3.95/month
*automatically added with service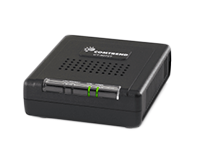 Easy to set up and use
Great for a single Internet connection
24/7 technical support
Comtrend 3030 Modem - $3.95/month (up to 4)
*automatically added with service
Easy to set up and use
Great for a single Internet connection
24/7 technical support