Hybrid Fibre Internet
Get the awesome experience you want and deserve with High Speed Hybrid Fibre Internet from Execulink. Not only can you get a fast and reliable Internet connection, but you also get our renowned customer service and 24/7 technical support, all without signing a contract! Combine our Hybrid Fibre services to make the perfect solution for your family.
This Internet speed is great for:
2-6 people surfing at the same time
Streaming videos
Downloading music, movies and more
Online gaming with friends
Added Benefits
FREE modem rental included
No contracts - you'll stay with us because of our quality of service
No activation fees - makes switching that much easier
Unlimited usage - never worry about going over your data limit
5 Execulink email addresses included
SpamGuard and VirusGuard on all email addresses
24/7 technical support whenever you need it
Installation done by a qualified Execulink technician
Required Hardware
A modem is required for this type of Internet and we recommend using our supported hardware below. Don't worry, you can adjust your hardware during checkout.
A FREE Modem is automatically added with this Internet service!
Easy to set up and use
Great for a single Internet connection
24/7 technical support
Router & Complete Wi-Fi Options
A Wi-Fi router is required if you would like to connect wirelessly to other devices in your home. For the most robust, expandable Wi-Fi solution we recommend renting our Premium Wi-Fi Router which can reach more spots in your home and connect over 60 devices at once. For those hardest to reach spots, add on a Mesh Wi-Fi Node to create a Complete Wi-Fi solution for your home. Learn more about Complete Wi-Fi here.
Premium Wi-Fi Router - $9.95/month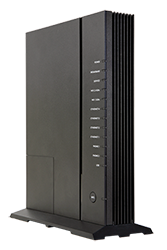 Blanket your home in fast, reliable Wi-Fi that can connect over 60 devices at once.
Easily add Mesh Wi-Fi Nodes to this router at any time to eliminate dead spots.
This dual-band router automatically selects the best frequency to reduce connection drops.
The self-healing functionality will sort out noise in your home to improve performance.
Mesh Wi-Fi Node - $5.95/month (per Node)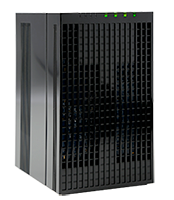 For larger homes or households with many connected devices, Mesh Wi-Fi Nodes allow you to expand your coverage to ensure those hard to reach places are covered.
Easy setup! Simply plug into a nearby power outlet and push a button to pair a node with your router.
Pair your Premium Wi-Fi Router with up to 4 Mesh Wi-Fi Nodes to create a unified and consistent mesh WiFi experience.
---
Pricing is valid as of today's date and may change in accordance with market trends. Prices do not include taxes or applicable fees. Services are not available in all areas. Exact speeds not guaranteed.