Cable to Hybrid Fibre Upgrade
Benefits of

Hybrid Fibre Include

Faster Speeds
Get Internet speeds up to 1 Gbps!

New Hardware
If necessary, a new Set-Top Box device will be installed in your home.

New TV Experience
A new TV guide design that gives you easy access to everything you need!

Cloud DVR
Ability to pause, record, rewind and restart your program.

Catch-Up TV
Watch a program up to 24-hours after it originally aired.

More HD
Enjoy even more HD channels to choose from!

TV on your Phone/Tablet
Watch TV on your phone, tablet, Smart TV or TV streaming device with our Execulink TV app (available on the Link TV lineup only)!
Your Action is Required! Switch to Awesome Today.
If you haven't already, call us at 1.877.393.2854 or fill out the form below and let us know the best time to reach you to talk about your packages, pricing, and installation time.
Awesome New Internet
Packages
The new Hybrid Fibre infrastructure allows us to deliver awesome new Internet packages to your neighbourhood. Enjoy blazingly-fast speeds up to 1 Gbps, Unlimited Usage, and no contracts required!
Speeds up to 50 Mbps Up to 10 Mbps Upload
Speeds up to 120 Mbps Up to 10 Mbps Upload
Speeds up to 400 Mbps Up to 25 Mbps Upload
Free Modem Included

Add A Router For Only $9.95/m
Awesome New TV Packages and
Benefits
With this new upgrade comes a significant enhancement to your TV-viewing experience. Your new Set-Top Box will deliver a more modern user interface with a larger selection of HD channels, DVR capabilities and more!
Cloud DVR

Cloud DVR allows you to pause, restart and record your shows. 5 hours of recording time is included in the Link TV Starter Pack and you have the option to add extra hours as needed.

More HD Channels

With the upgrade comes a larger number of High-Definition (HD) channels that you can enjoy!

Catch-up TV

Use Catch-Up TV to watch programs up to 24 hours after originally airing. so you never have to worry about missing your favourite show again!

TV On Tablet & Phone*

Our Execulink TV app allows you to watch TV conveniently on your mobile phone, tablet, Smart TV or TV streaming device from anywhere in your home! *available on the Link TV lineup only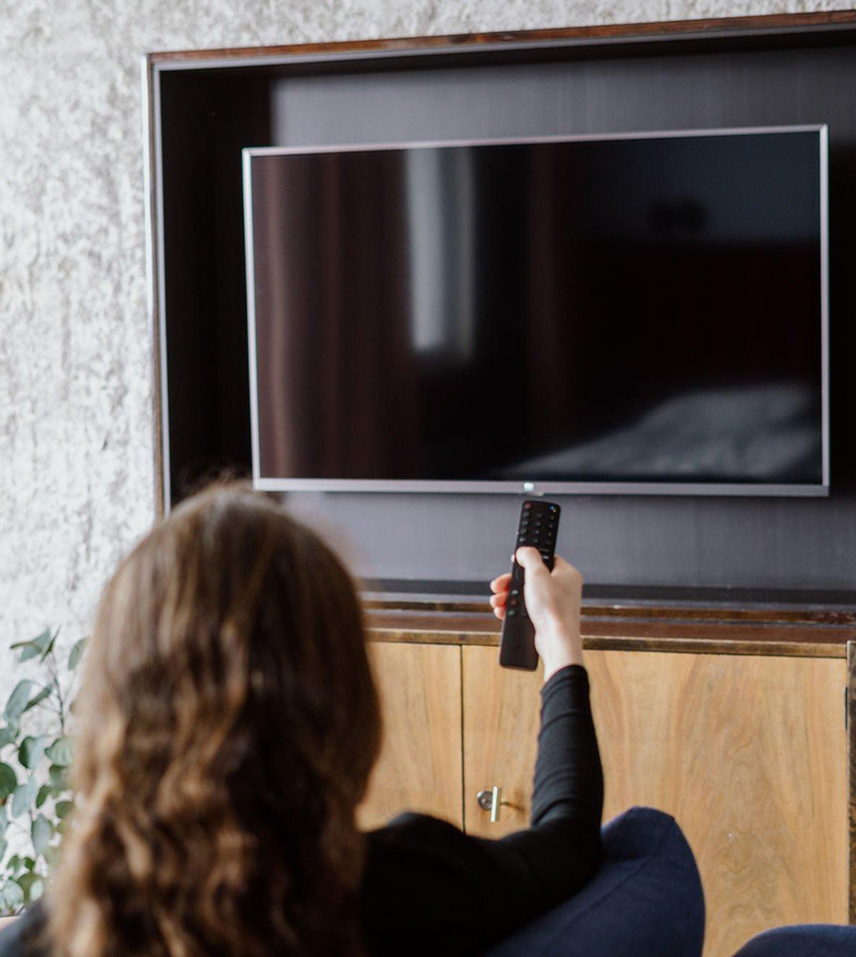 Frequently Asked
Questions
Here are the answers to some frequently asked questions from our customers.
Why are you making this change in my area?
The current coaxial cable infrastructure in your area limits our ability to deliver you faster Internet speeds, a modern TV experience and many other benefits. In short, we want to be able to give you the awesome experience you deserve, and with this infrastructure change, we will be able to deliver that to you.

Hybrid Fibre Internet refers to its delivery method which uses a combination of fibre optics and coaxial cable. Your Internet connection is delivered over state-of-the-art fibre optic lines to your neighbourhood, with coaxial cable running to your door.
do I have to change my package?
Some Internet and TV plans are being phased out with the upgrade to Hybrid Fibre. Together we'll review your account and notify you of any changes required to your packaging.
What is involved when a technician comes to my home to do these upgrades?
In all cases, we will need to swap out existing set top boxes. In most cases, we will also need to swap out the cable modem, but that will be determined by the services each customer has or upgrades to. In the odd case, we may choose to run Ethernet cabling instead of using the existing coax cable. Each house will be assessed by the installer to choose the correct course of action.
Can I book my appointment today?
We can review which new package is right for your home today. Please give our Sales Support team a call to book your appointment at 1-877-393-2854.
Cable Upgrade Contact
Information
Let us know your contact information and the best time to reach you to discuss your new package options and installation date! We will do our best to contact you at your preferred time.
"*" indicates required fields