Get the Home Internet Experience You Deserve
Home Internet -
High-Speed

Unlimited Internet Provider
Are you a light surfer or a high speed streamer? Just checking email or gaming for hours online? Whether you use the Internet a lot or a little, we have the Internet packages that will suit your needs.
Fast Internet
Wireless, DSL, Cable, Hybrid Fibre, and Fibre Internet options
Speeds up to 75 Mbps
An economical option best suited for light surfing & streaming, checking email, and using social media.
Unlimited Usage
Great for 1-2 person households
No contracts
No activation fees
24/7 technical support
Faster Internet
Cable, Hybrid Fibre, and Fibre Internet options
Speeds up to 500 Mbps
Great for streaming videos, downloading music & movies, working from home, and online gaming with friends.
Unlimited Usage
Great for 2-5 person households
No contracts
No activation fees
24/7 technical support
Fastest Internet
Cable, Hybrid Fibre, and Fibre Internet options
Speeds up to 1 Gbps
Great for multiple devices being used at once, heavy streaming, downloading, working from home and online gaming.
Unlimited Usage
Great for 5+ person households
No contracts
No activation fees
24/7 technical support
Why Choose
Execulink

Internet?
At Execulink, we want to give you an experience you will share with your friends and family.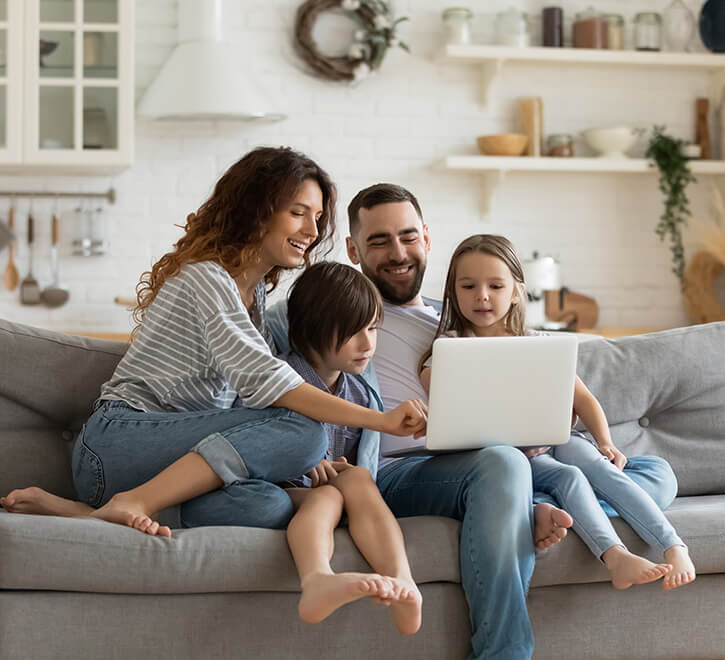 No contracts.
We are so sure you'll love your experience with us, we don't need contracts. You'll stay with us because of our unbeatable customer service, fast speeds and affordable pricing.

Fast, reliable Internet.
You want high speed Internet and we have some of the fastest speeds in Ontario delivered by state-of-the-art infrastructure. That means more speed and more uptime.

No activation fees.
We want to make it as easy as possible for you to make the switch to Execulink. That's why we offer our services without the activation fees! You deserve it.

24/7 Assistance.
We're different from other Internet providers. We work around the clock to make sure you get the awesome experience you deserve. If you need help, call us anytime, day or night.
Are You Tired of Slow Download Speeds and Unreliable
Streaming?
If you've answered yes to these questions, you need high-speed Internet. Presently, the Internet is a resource that everyone uses. Whether it is used for entertainment, streaming, communication, sharing information, or researching, it is a pivotal form of technology. However, if it is running at a snail's pace, it becomes frustrating.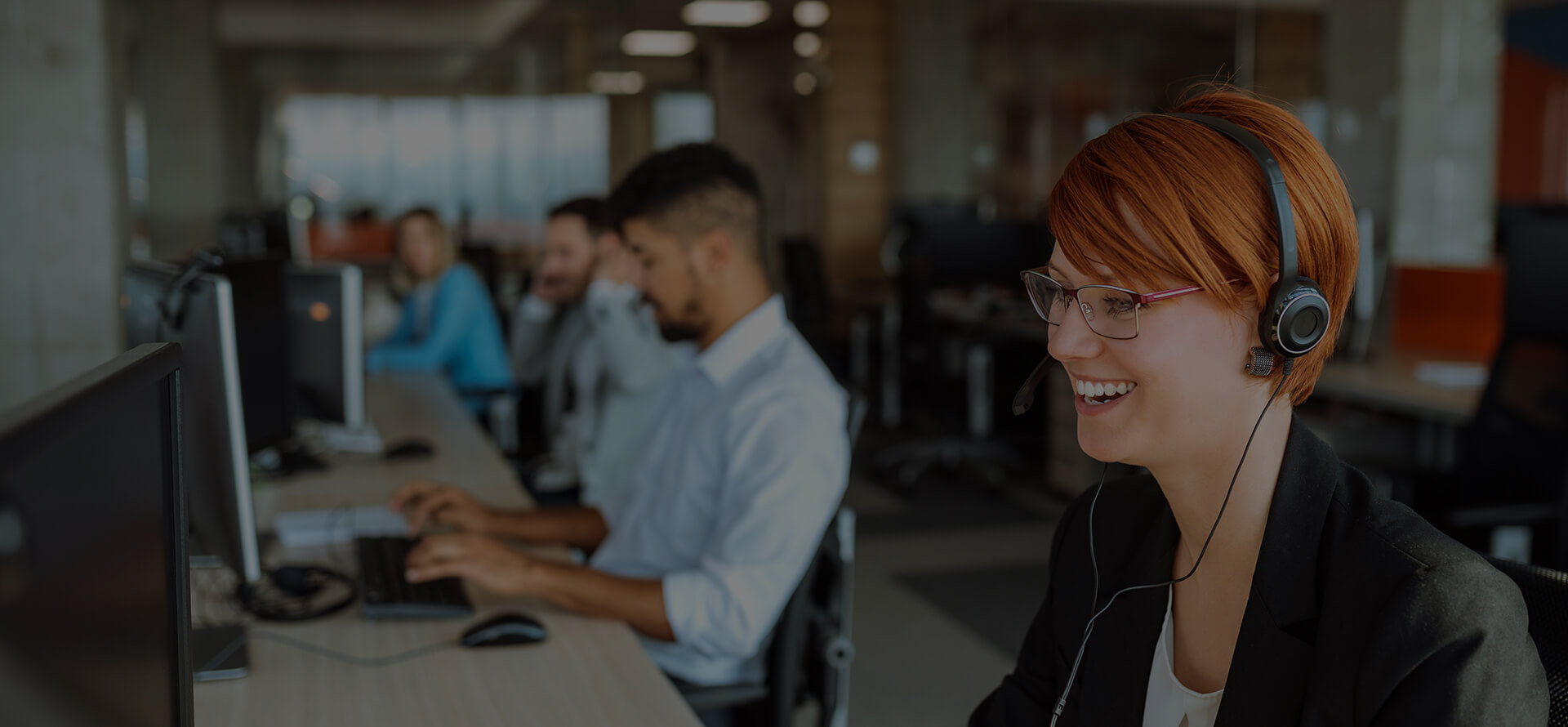 Execulink Telecom can
help

.
As your Internet provider, we can offer a high-speed connection that delivers reputable speed courtesy of our fibre optic, cable, DSL or rural wireless Internet. Our services are dependable, trustworthy, and of course, fast. Based on how you use the Internet, we will help you to choose an Internet package that is suitable for your needs. Looking for superior service? Execulink is the Internet service provider you have been seeking.
We know you'll love our services, just like these happy customers did!
"My family and I have enjoyed our new TV package and love our high speed Internet. Also the fact that when I call I actually […]
I have been with Execulink for many years and I highly recommend them! They have always looked after me. They are awesome!
Try it, you wont be sorry, they are the best there is, I have been with them for years and will never change.
So excited to be the first customers connected in Denfield! We have been waiting a long time and couldn't be more happy!
I just cannot say enough good things about Execulink! Fantastic service and exceptional support! Been with them for years! Thanks!
Just when I thought I couldn't love you guys any more than I already do… you go and lower your prices!! Thanks, buddies!! <3
I just had mine set up in Oshawa and will say I am 100% pleased with the service and speeds I get… WAY better than […]
I have my Link TV and I love it!!! My picture is way better then Satellite ever was!!! Couldn't be happier!!
THANKS SO VERY MUCH for getting Link TV up and running. Thanks to everyone at Execulink for offering this new service and for the exceptionally […]
We've had Link TV since the 29th of August and love it!
I first became an Execulink customer in 2016. From the first contact to the set-up of our Internet with Execulink it was nothing but positive. […]
Thank You Execulink! I'm in love love love with my new Link TV!
Just started using this service. Love it. Able to pick and choose channels so easy. Great price. Highly recommend Execulink!!
Love it! Have had Link TV for just over a month now and it is reliable and reasonably priced!
Have been using Execulink for 2 years! Awesome!! Great picture on the TVs and we often have 4 devices connected to the Internet at the […]
Just installed Link TV. Easy to do and support was great. Finally I can watch what I want to watch. Thanks Execulink!
We've had Link TV for a couple weeks and really like it…love all the added features along with the great price!
Execulink is a great company, it's refreshing to experience real customer service. Furthermore I would add, after 27+ years paying huge fees, I now get […]
Got Link TV last weekend, once again great service and product. I've been with you folks a long time when I lived in Woodstock… really […]
We have been with Execulink since we bought our first computer. They have treated us well over the years. Service consistently improving!
I have been with Execulink since the '90's. Would never switch to anyone else. Always there when I need them, and everyone is so knowledgeable […]
I just love the service, they're always there to help!
If you are given the opportunity to get Execulink fibre, get it. Excellent service and fair prices. Love it!
We got Fibre just south of Wycombe!! You'll LOVE it. We moved our cell phones over to Execulink too!! #mywifiisbetterthanyourwifi
I'm sooo happy with our Internet service and extremely excited to be a new TV customer too. The other guys were gouging us! Execulink thank […]
I have been a customer for over 20 years. Customer service staff are able to resolve issues!
Very happy with Execulink, great staff!!!
I have been a customer for over 20 years and have not changed because of the reliable service and excellent technical support. In fact yesterday, […]
I have been with Execulink for many years and I highly recommend them! They have always looked after me. They are awesome!
Just got my Internet, TV and Phone all installed this afternoon. Quick and efficient installation. Thanks!
The customer services I've received from Execulink have been fantastic! Thank you again!
I am a proud customer of Execulink. Customer service and tech support is the best, I refer everyone to Execulink- great service!!! 🙂 I have […]
Just had our service installed today and wanted to mention that the two gentlemen that were here today were amazing! Very professional, informative and neat.
Install went great and your signal is excellent thanks for the great service!
Have been with Execulink for approximately 20 years if not longer and keep adding to the services they offer. Great service at a very affordable […]
No down time, no hiccups, no issues at all! We ❤ Execulink and ALL of their staff.
We signed up as soon as Execulink came to Delhi. Part of our service is for business and VOP. We could not be happier with […]
Thanks to Execulink for such a well done project start to finish! We've completed our crossover and the staff are very happy with the improved […]
Thanks for such a smooth transition, I wish every utility provider was as easy to work with as you have been!
Over the past 8 months I have been working with Execulink to switch over all of our accounts from a competitor in two phases. The […]
Execulink has been our telecom provider for many years, and we have always received excellent value for our money. Over the years, Execulink has met […]
We have been with Execulink Telecom for years now and would recommend them to anyone. Great technical team, always willing to help. We continue to […]
Execulink Telecom has been great to deal with, they continue to go above and beyond to provide high standards of customer service.
Your technician was amazing. We did not have any down time, and even tested the back up!
Execulink has been a key telecom partner we have trusted for over 5 years, delivering great services at competitive prices. Execulink's candid, honest, and hardworking […]
Execulink Telecom is a great company to deal with. Very professional and responsive to all of our telecommunications needs. We have created a fantastic partnership […]
The Township of Wilmot is pleased with the migration from our Cisco Phone System to the Execulink Hybrid Teams Direct Routing phone system. In going […]
Township of Wilmot
Township of Wilmot
Thank you so much for the prompt and professional service as always, not that I need to use it much. Your team of people are […]
Execulink is always there for us, they're always so helpful… We love you!
Best company. Everything I need with one provider at amazing prices 🙂 Excellent customer service 24/7 and in Canada and very happy with all 4 […]
Just switched last week and loving it, also going to save 50% of what I was paying with the competition!
Absolutely the best customer service!
The great customer service is really what sets Execulink aside from most other Internet service providers and that's something that's really lacking from other ISP's. […]
I have used Execulink for over 4 yrs, I love the friendly staff, and the service is fantastic- and the price is right!
Great people and great service. I've never had a company call ME and say "you're not getting the service you are paying for" and then […]
Awesome service so far, knowledgeable techs who actually fix things and customer service was the best!
I've been an Execulink customer for over 20 years now and I wouldn't go anywhere else. My Internet and phone service is very reliable and […]
We love our Internet, it is fast and super crisp. Your company could sure teach a lot of other companies a thing or two about […]
Storm Damage! Called Execulink Telecom Wireless Internet Support at 2 pm. Support Ticket Issued. Repair truck in my driveway at 2:15 pm. Good to go […]
Frequently Asked
Questions
These are our most common questions about our services.
Which Internet speed is right for me?
An Internet Package for Every Type of Surfer
Everyone uses their home internet in different capacities. Some use it for light surfing and streaming, such as checking emails. Others use it for heavy streaming or online gaming. Some individuals fall right in the middle with fluctuating habits. Execulink offers a suitable home internet plan with unlimited usage wherever you reside within this range.
Fast Internet
Individuals that use their home internet for simple tasks may find slower speeds more suitable. Our bottom-tier home internet plan is economically priced and favourable for light surfing. So, this is ideal for social media browsers and those who use their home internet for simple communication.
Faster Internet
Do you use unlimited Internet for a combination of various reasons, such as checking emails, streaming, downloading games, and chatting with friends? If you require a high-speed internet plan for varied purposes, speeds up to 500 Mbps and beyond may be what you are seeking.
Fastest Internet
Calling all heavy streamers and online gamers! If you want the fastest speeds, all the way up to 1 Gbps, then our fastest unlimited internet plan is right for you! These reliable and efficient Internet packages will give you the speed you need to game, stream, and have multiple devices connected simultaneously. all at once.
Do you provide other services besides Internet?
Offering High-Speed Internet & Beyond
Though our home internet services vary depending on your postal code, we are quite consistent, and we remain above the grade. Over the years, the internet and its technological counterparts, such as TV, home phones, and mobility, have become synonymous needs. We understand this connection and have evolved to offer these services and have been doing so for over 118 years.
What kind of experience can I expect?
Reliable Customer Service
Here at Execulink, the customer service we offer is unbeatable. We believe in inclusivity and empower everyone to experience our first-class service. We strive to provide only the best customer service experiences to our customers and are known among home internet providers in Ontario for our outstanding 24/7 customer service.
We also believe in keeping costs reasonable for our customers so that you can expect affordable prices and solutions for our high-speed internet service. We work on a 24/7 schedule to ensure that you remain connected, minimizing interruption and underlining consistency.
If you're tired of home internet providers that don't give you the most bang for your buck, switch to Execulink. We stand out among high-speed internet providers for our exceptional products, affordable prices, and outstanding customer service. Our three-tier home internet plan system offers an affordable option for internet users of all types. Whether you are looking for the basics, need something more heavy-duty, or have a variety of internet users under one roof, all with their own unique needs.
Unlimited Internet does not have to cost an arm and a leg. Execulink offers high speeds at prices that everyone can afford. Give us a call, and a customer service representative will chat with you about your internet habits to help determine the best home internet plan for your lifestyle and budget. We'll have your new home internet up and running in no time, and if an issue ever arises, our customer service and technical support teams are standing by, always ready to answer your questions.
How long will it take to switch my services over?
Although installation times vary depending on the type of service you qualify for, generally we can install services within 5-10 business days.
Is my current modem compatible with your services?
You may be able to use your own modem with Execulink Cable or DSL Internet service. With Execulink Fibre Internet, Hybrid Fibre Internet and Wireless Internet, Execulink will supply the modem.
Do I need a Wi-Fi router?
You will need a wireless router to connect all your computers and devices. We recommend renting one of our affordable options.
How do the Internet, TV and Phone services connect in my home?
Although the setup of your Internet, TV and Phone services can vary slightly depending on your Internet type and the hardware used, in general your setup will look something like this: