Get the Home Phone Experience You Deserve
You Deserve an Awesome
Home Phone

Plan.
Getting a Home Phone service shouldn't be complicated. At Execulink, we keep it simple by giving you the Home Phone plan you deserve, complete with all the popular features you love like Call Waiting, Call Display, Call Forwarding and more.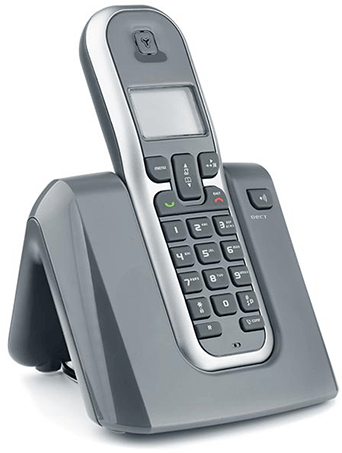 Phone
7 Free Calling Features
Call Display included
Call Waiting included
Affordable Long Distance options
Affordable Voicemail options
Why Choose Execulink
Home Phone

Service?
At Execulink, we want to give you an experience you will share with your friends and family.

We've been a telephone company for over a century
We have been in the telephone game since 1904! We are as knowledgeable as the big guys but won't treat you like a number.

This Home Phone service is packed with goodies
FREE Call Display, Call Waiting, Call Forwarding, Speed Calling, Automatic Recall, Selective Call Rejection, 3-Way Calling, and more!

Keep your same Home Phone number
No need to worry about memorizing a new phone number! When you switch to Execulink, in most cases you can keep your current one!

24/7 customer service & technical support
Our team is always standing by, ready to assist you with anything related to your Home Phone experience.
Our Customers Say It
Best
Execulink stands behind its products and services, and we are so confident that you will love your Home Phone service that no contracts are involved. Simply sign up, get your Home Phone installed, and that's it! Contact Execulink today to learn more about our Home Phone service and get started!
"My family and I have enjoyed our new TV package and love our high speed Internet. Also the fact that when I call I actually […]
I have been with Execulink for many years and I highly recommend them! They have always looked after me. They are awesome!
Try it, you wont be sorry, they are the best there is, I have been with them for years and will never change.
So excited to be the first customers connected in Denfield! We have been waiting a long time and couldn't be more happy!
I just cannot say enough good things about Execulink! Fantastic service and exceptional support! Been with them for years! Thanks!
Just when I thought I couldn't love you guys any more than I already do… you go and lower your prices!! Thanks, buddies!! <3
I just had mine set up in Oshawa and will say I am 100% pleased with the service and speeds I get… WAY better than […]
I have my Link TV and I love it!!! My picture is way better then Satellite ever was!!! Couldn't be happier!!
THANKS SO VERY MUCH for getting Link TV up and running. Thanks to everyone at Execulink for offering this new service and for the exceptionally […]
We've had Link TV since the 29th of August and love it!
I first became an Execulink customer in 2016. From the first contact to the set-up of our Internet with Execulink it was nothing but positive. […]
Thank You Execulink! I'm in love love love with my new Link TV!
Just started using this service. Love it. Able to pick and choose channels so easy. Great price. Highly recommend Execulink!!
Love it! Have had Link TV for just over a month now and it is reliable and reasonably priced!
Have been using Execulink for 2 years! Awesome!! Great picture on the TVs and we often have 4 devices connected to the Internet at the […]
Just installed Link TV. Easy to do and support was great. Finally I can watch what I want to watch. Thanks Execulink!
We've had Link TV for a couple weeks and really like it…love all the added features along with the great price!
Execulink is a great company, it's refreshing to experience real customer service. Furthermore I would add, after 27+ years paying huge fees, I now get […]
Got Link TV last weekend, once again great service and product. I've been with you folks a long time when I lived in Woodstock… really […]
We have been with Execulink since we bought our first computer. They have treated us well over the years. Service consistently improving!
I have been with Execulink since the '90's. Would never switch to anyone else. Always there when I need them, and everyone is so knowledgeable […]
I just love the service, they're always there to help!
If you are given the opportunity to get Execulink fibre, get it. Excellent service and fair prices. Love it!
We got Fibre just south of Wycombe!! You'll LOVE it. We moved our cell phones over to Execulink too!! #mywifiisbetterthanyourwifi
I'm sooo happy with our Internet service and extremely excited to be a new TV customer too. The other guys were gouging us! Execulink thank […]
I have been a customer for over 20 years. Customer service staff are able to resolve issues!
Very happy with Execulink, great staff!!!
I have been a customer for over 20 years and have not changed because of the reliable service and excellent technical support. In fact yesterday, […]
I have been with Execulink for many years and I highly recommend them! They have always looked after me. They are awesome!
Just got my Internet, TV and Phone all installed this afternoon. Quick and efficient installation. Thanks!
The customer services I've received from Execulink have been fantastic! Thank you again!
I am a proud customer of Execulink. Customer service and tech support is the best, I refer everyone to Execulink- great service!!! 🙂 I have […]
Just had our service installed today and wanted to mention that the two gentlemen that were here today were amazing! Very professional, informative and neat.
Install went great and your signal is excellent thanks for the great service!
Have been with Execulink for approximately 20 years if not longer and keep adding to the services they offer. Great service at a very affordable […]
Thank you so much for the prompt and professional service as always, not that I need to use it much. Your team of people are […]
Execulink is always there for us, they're always so helpful… We love you!
Best company. Everything I need with one provider at amazing prices 🙂 Excellent customer service 24/7 and in Canada and very happy with all 4 […]
Just switched last week and loving it, also going to save 50% of what I was paying with the competition!
Absolutely the best customer service!
The great customer service is really what sets Execulink aside from most other Internet service providers and that's something that's really lacking from other ISP's. […]
I have used Execulink for over 4 yrs, I love the friendly staff, and the service is fantastic- and the price is right!
Great people and great service. I've never had a company call ME and say "you're not getting the service you are paying for" and then […]
Awesome service so far, knowledgeable techs who actually fix things and customer service was the best!
I've been an Execulink customer for over 20 years now and I wouldn't go anywhere else. My Internet and phone service is very reliable and […]
We love our Internet, it is fast and super crisp. Your company could sure teach a lot of other companies a thing or two about […]
Storm Damage! Called Execulink Telecom Wireless Internet Support at 2 pm. Support Ticket Issued. Repair truck in my driveway at 2:15 pm. Good to go […]
Frequently Asked
Questions
These are the most common questions about our services.
VoIP is short for Voice Over Internet Protocol. It's a kind of hardware and software that allows people to use the Internet as the medium to send and receive telephone calls, rather than your traditional telephone line.
Digital Phone Service is another name given to VoIP Phone, which is phone service delivered over the Internet.
An analog or landline phone, is your traditional telephone service over a telephone line.
The benefit of an analog phone is that it will continue working, even if the power goes out.
What are Execulink's long distance rates?
Our Long Distance rates vary depending on the type of service you qualify for. Please click on the Learn More button of the Phone service you qualify for above to find out more.
Can I keep my phone number?
In most cases you will be able to keep your same telephone number when you transfer to Execulink phone services.
What kind of experience can I expect from Execulink?
After operating as a local telecommunications company for more than 115 years, you can be confident that Execulink offers Home phone services that can't be beat. Our residential phone options are equipped for the 21st century, meaning that you will be provided with everything you need to operate a phone from your home. Features like call display, call waiting, and selective call rejection give you complete control over your Home phone experience.
Execulink has a good idea of what customers want and need in their Home phone services. Gone are the days of simple calling and picking up, not knowing who is on the other end of your call. We've packed our Home phone service with extra technology to give you as much information and control as possible. Call display allows you to see who is calling, while call waiting and selective call rejection let you choose how to respond.
Most importantly, Execulink believes in being readily available for our customers. If you ever have a problem with your Home phone services, want to change plans, or simply have a question about your bill, feel free to give us a call. Our customer service and technical support teams are available around the clock and ready to help.
How do the Internet, TV and Phone connect in my home?
Although the setup of your Internet, TV and Phone services can vary slightly depending on your Internet type and the hardware used, in general your setup will look something like this: