An
Awesome Experience

You'll Want to Share!
At Execulink we value the feedback you provide. Here's some of the great things our customers have said about us.
Leave us a Google Review
Case Study
Lighthouse Festival Theatre
Introductions: Who is the Lighthouse Festival Theatre? The Lighthouse Festival Theatre is located in beautiful downtown Port Dover, Ontario. It is dedicated to fostering and […]
View all case studies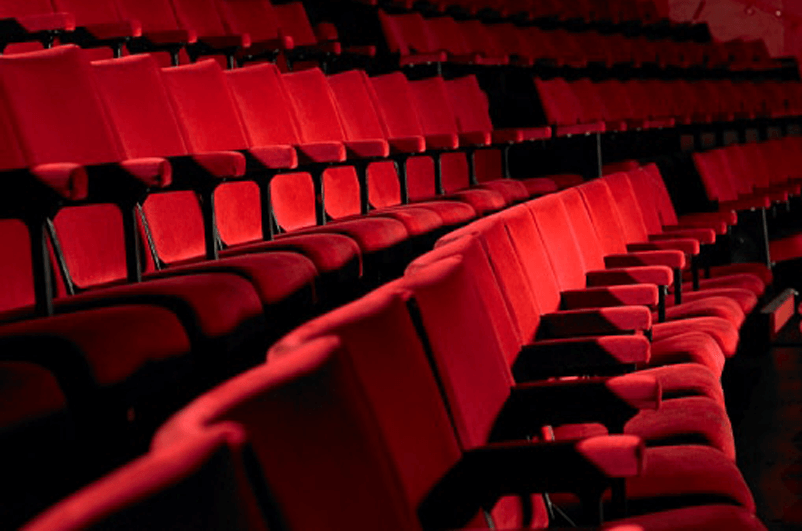 "My family and I have enjoyed our new TV package and love our high speed Internet. Also the fact that when I call I actually talk with someone in Delhi. Awesome customer service."
I love working at Execulink! With a dynamic and inclusive workplace, I'm constantly inspired to learn and grow.
Execulink is a great place to work! Never a dull day here. There's always an exciting project going on or new challenge to take on. I feel super supported by my team and really feel like my voice is heard here
I'm proud to be part of the Execulink team! From the supportive work culture to the opportunities for growth, it's a great place to work.
Having many years of experience and knowledge instills a strong feeling of confidence and nothing feels better at the end of the day to know that I personally helped a customer have an awesome experience.
Execulink has been a key telecom partner we have trusted for over 5 years, delivering great services at competitive prices. Execulink's candid, honest, and hardworking approach, helped us to provide the solutions we needed at our centres across Canada, including some very challenging locations. Execulink' s Sales and Support Team are very responsive, friendly and knowledgeable, and is by far one of the best we have worked with and trusted in the industry.
Our business replies on dependable Internet service. Execulink delivers consistently strong performance, as well as outstanding customer service. The selection of affordable Internet packages allows us to choose the level of service that serves our business best.
We are proud to work with Execulink Telecom. They are a fantastic company to deal with and a necessary player in ensuring our business stays connected. Their telecom solutions have been helpful in navigating our ever-changing business needs. I would highly recommend Execulink.
I have been with Execulink for many years and I highly recommend them! They have always looked after me. They are awesome!
Try it, you wont be sorry, they are the best there is, I have been with them for years and will never change.
So excited to be the first customers connected in Denfield! We have been waiting a long time and couldn't be more happy!
I just cannot say enough good things about Execulink! Fantastic service and exceptional support! Been with them for years! Thanks!
Just when I thought I couldn't love you guys any more than I already do… you go and lower your prices!! Thanks, buddies!! <3
I just had mine set up in Oshawa and will say I am 100% pleased with the service and speeds I get… WAY better than other big company providers.
I have my Link TV and I love it!!! My picture is way better then Satellite ever was!!! Couldn't be happier!!
THANKS SO VERY MUCH for getting Link TV up and running. Thanks to everyone at Execulink for offering this new service and for the exceptionally nice folks whom look after our services; great staff – such an fun day for us!!!!!!!
We've had Link TV since the 29th of August and love it!
I first became an Execulink customer in 2016. From the first contact to the set-up of our Internet with Execulink it was nothing but positive. Right up to the technician coming to wire us up was pretty quick and easy. From the moment I heard about the Link TV I knew I just had to have it. I have never once had any regrets choosing Execulink. I've never had any issues with them or their services. If I had to do it over again Execulink would be my first and only choice. Customer service is beyond amazing, The employees are always so polite and friendly. I am proud to make Execulink a part of our family!
Thank You Execulink! I'm in love love love with my new Link TV!
Just started using this service. Love it. Able to pick and choose channels so easy. Great price. Highly recommend Execulink!!
Love it! Have had Link TV for just over a month now and it is reliable and reasonably priced!
Have been using Execulink for 2 years! Awesome!! Great picture on the TVs and we often have 4 devices connected to the Internet at the same time with no buffering. Sooooo happy! Thanks Execulink!
Just installed Link TV. Easy to do and support was great. Finally I can watch what I want to watch. Thanks Execulink!
We've had Link TV for a couple weeks and really like it…love all the added features along with the great price!
Execulink is a great company, it's refreshing to experience real customer service. Furthermore I would add, after 27+ years paying huge fees, I now get better service, the customer service agents are wonderful, the Link TV is amazing, I am telling everyone I know about this fantastic company! I could not be happier with Execulink. Simply the best!
Got Link TV last weekend, once again great service and product. I've been with you folks a long time when I lived in Woodstock… really glad to have you back as a service provider! 🙂
We have been with Execulink since we bought our first computer. They have treated us well over the years. Service consistently improving!
I have been with Execulink since the '90's. Would never switch to anyone else. Always there when I need them, and everyone is so knowledgeable and friendly. Way to go Execulink!
I just love the service, they're always there to help!
If you are given the opportunity to get Execulink fibre, get it. Excellent service and fair prices. Love it!
We got Fibre just south of Wycombe!! You'll LOVE it. We moved our cell phones over to Execulink too!! #mywifiisbetterthanyourwifi
I'm sooo happy with our Internet service and extremely excited to be a new TV customer too. The other guys were gouging us! Execulink thank you for the amazing rates #lovesavingmoney
I have been a customer for over 20 years. Customer service staff are able to resolve issues!
Very happy with Execulink, great staff!!!
I have been a customer for over 20 years and have not changed because of the reliable service and excellent technical support. In fact yesterday, I switched over to cable Internet and phone and everything went so smoothly due to the excellent, readily available staff to assist me. Thank you!
I have been with Execulink for many years and I highly recommend them! They have always looked after me. They are awesome!
Just got my Internet, TV and Phone all installed this afternoon. Quick and efficient installation. Thanks!
The customer services I've received from Execulink have been fantastic! Thank you again!
I am a proud customer of Execulink. Customer service and tech support is the best, I refer everyone to Execulink- great service!!! 🙂 I have sent many of family and friends to Execulink and they are happy as well!
Just had our service installed today and wanted to mention that the two gentlemen that were here today were amazing! Very professional, informative and neat.
Install went great and your signal is excellent thanks for the great service!
Have been with Execulink for approximately 20 years if not longer and keep adding to the services they offer. Great service at a very affordable price and their Tech Support is there 24/7 when u need them. Highly recommend this company!
No down time, no hiccups, no issues at all! We ❤ Execulink and ALL of their staff.
We signed up as soon as Execulink came to Delhi. Part of our service is for business and VOP. We could not be happier with this company and their staff.
Thanks to Execulink for such a well done project start to finish! We've completed our crossover and the staff are very happy with the improved connectivity!
Thanks for such a smooth transition, I wish every utility provider was as easy to work with as you have been!
Over the past 8 months I have been working with Execulink to switch over all of our accounts from a competitor in two phases. The service and professionalism received have been outstanding. When issues arose in the transition I was able to call Execulink and they handled everything in a timely manner. Email and phone responses were extremely quick. Execulink has gone above and beyond the call of duty. I will recommend anyone to this company.
Execulink has been our telecom provider for many years, and we have always received excellent value for our money. Over the years, Execulink has met or exceeded our needs with customized solutions to help us accomplish our goals. I am confident the Execulink team will rise to any telecom challenges we may have in the future and highly recommend them to other businesses.
We have been with Execulink Telecom for years now and would recommend them to anyone. Great technical team, always willing to help. We continue to be highly impressed with the standard of service they provide. They meet and surpass our expectations and are key part of our network infrastructure.
Execulink Telecom has been great to deal with, they continue to go above and beyond to provide high standards of customer service.
Your technician was amazing. We did not have any down time, and even tested the back up!
Execulink has been a key telecom partner we have trusted for over 5 years, delivering great services at competitive prices. Execulink's candid, honest, and hardworking approach, helped us to provide the solutions we needed at our centres across Canada, including some very challenging locations. When it comes to their invoicing, they are concise and easy to read, compared to other larger Telecoms, not leaving you wondering what you are really being billed for. Execulink's Sales and Support Team are very responsive, friendly and knowledgeable, and is by far one of the best we have worked with and trusted in the industry.
Execulink Telecom is a great company to deal with. Very professional and responsive to all of our telecommunications needs. We have created a fantastic partnership with satisfying results.
The Township of Wilmot is pleased with the migration from our Cisco Phone System to the Execulink Hybrid Teams Direct Routing phone system. In going into the project Execulink was very open with their capabilities and the fact that we would be one of their first corporate customers onboarded to this setup. With that in mind the Township was willing to accept the probability of a few roadblocks and was pleasantly surprised with the delivery of an almost seamless migration to our new Phone system setup. For any issues during setup and migration the Team at Execulink were quick to get the issue identified and either solve or create a work around. After several months of use we are happy to say we are satisfied with our choice of product and Execulink.
Township of Wilmot
Township of Wilmot
Thank you so much for the prompt and professional service as always, not that I need to use it much. Your team of people are the best. Its nice to deal with a company that uses people and not "automated service" that makes the consumer feel like "we got your business but we are not taking care of it", like most service companies out there. Execulink, is smart business!
Execulink is always there for us, they're always so helpful… We love you!
Best company. Everything I need with one provider at amazing prices 🙂 Excellent customer service 24/7 and in Canada and very happy with all 4 services I have with them. Would recommend this company to anyone. Congrats Execulink!!!!!
Just switched last week and loving it, also going to save 50% of what I was paying with the competition!
Absolutely the best customer service!
The great customer service is really what sets Execulink aside from most other Internet service providers and that's something that's really lacking from other ISP's. Any customer rep I've had the pleasure of talking to has always been friendly and helpful.
I have used Execulink for over 4 yrs, I love the friendly staff, and the service is fantastic- and the price is right!
Great people and great service. I've never had a company call ME and say "you're not getting the service you are paying for" and then proceed to send out a service tech to test the line and then replace it!
Awesome service so far, knowledgeable techs who actually fix things and customer service was the best!
I've been an Execulink customer for over 20 years now and I wouldn't go anywhere else. My Internet and phone service is very reliable and affordable, and the customer service is excellent!!! Thank you Execulink Telecom!!!
We love our Internet, it is fast and super crisp. Your company could sure teach a lot of other companies a thing or two about customer service. I would highly recommend Execulink to all my friends and family!
Storm Damage! Called Execulink Telecom Wireless Internet Support at 2 pm. Support Ticket Issued. Repair truck in my driveway at 2:15 pm. Good to go by 3:00 pm. ALWAYS have excellent support and customer service!!