Gifts of Christmas Holiday Donation 2019
Execulink's
Annual Holiday

Donation is Here!
Execulink Telecom is excited to kick off our second annual Gifts of Christmas Holiday Donation program! The program is aimed at spreading festive cheer and giving back to our incredibly supportive communities with a monetary donation to local organizations, groups and charities.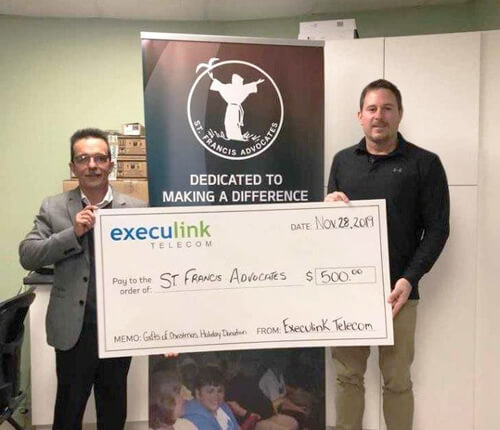 Gift 1:

St. Francis Advocates, Arkona
We were delighted to present Jean Paul Caza, Executive Director of the St. Francis Advocates in Arkona with a cheque for $500.  The St. Francis Advocates is a non-profit charitable organization that provides supports and services to adults with autism and other developmental disabilities.  We greatly appreciate this organization's dedication to making a difference in the counties of Lambton, Chatham-Kent and Essex!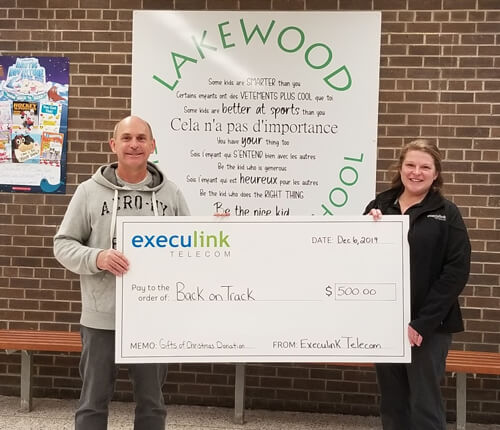 Gift 2:

Lakewood Elementary School, Port Dover
Our second Gift of Christmas donation goes towards Lakewood Elementary School's Back on Track fundraiser in Port Dover!
We were thrilled to present a cheque for $500 at a Lakewood school assembly today!  We look forward to seeing the completed track in the new year!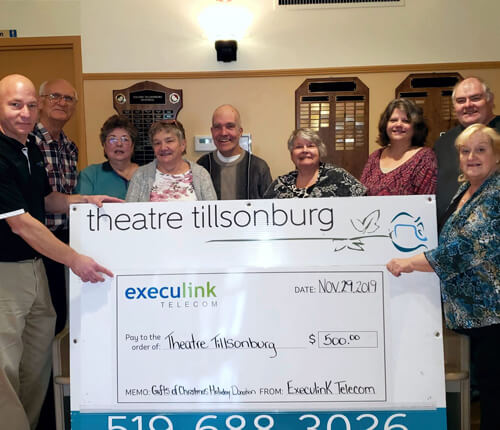 Gift 3:

Theatre Tillsonburg
Our 4th Holiday Donation of $500 goes to Theatre Tillsonburg! We are so happy to contribute to a playhouse that encourages local creativity and culture through unforgettable live performances!
Gift 4:

Sakura House, Woodstock
Our 4th Holiday Donation of $500 goes to the Sakura House in Woodstock Ontario to help support their Hike for Hospice 2019.  The cheque was presented by Execulink employee, Deb, third from the left, who volunteers with the Sakura House.  We are so thankful for the support and care this organization provides Oxford County!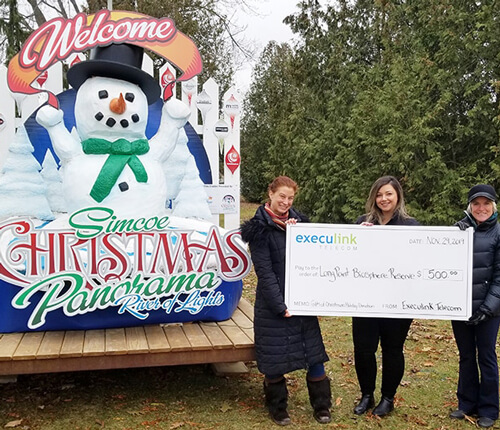 Gift 5:

Long Point World Biosphere Reserve Foundation
Our 5th Holiday Donation of $500 goes to the Long Point World Biosphere Reserve. We presented the cheque to Val Hickey the chair of the Biosphere and Holly Anderson, the founder of an initiative called Cleaning Up Norfolk. This grassroots initiative aims to reduce plastic pollution entering local waterways leading to Lake Erie. We are happy to contribute to this project to help maintain the beauty of nature!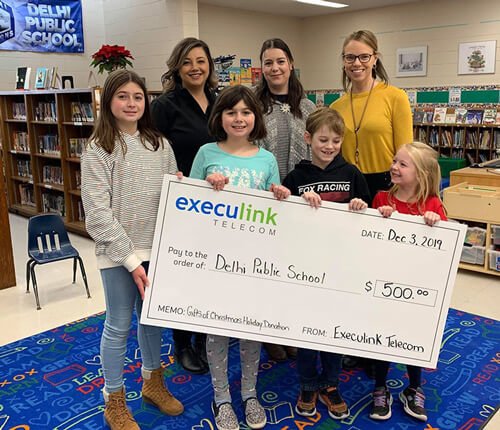 Gift 6:

Delhi Public School
Our 6th Holiday Donation of $500 goes to the Delhi Public School's playground equipment fundraiser!  Upgrading the playground will make recess in Delhi more awesome and we can't wait to see it finished soon!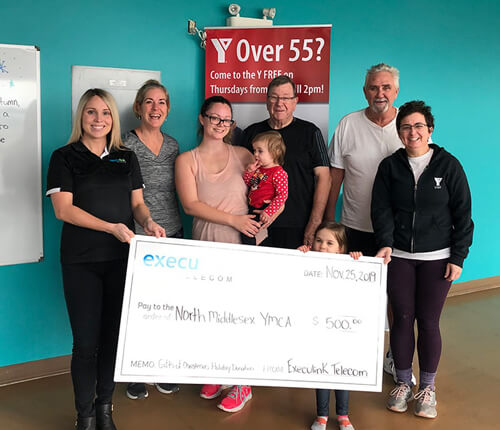 Gift 7:

North Middlesex YMCA
Our 7th Holiday Donation of $500 goes to the North Middlesex YMCA!  This donation will help support the YMCA's programs and activities which help build a healthy community!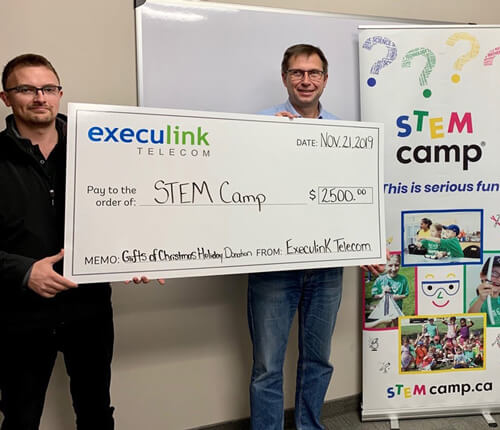 Our final Holiday Donation for $2500 goes to STEM camp, an organization based out of Embro that operates in over 45 STEM summer camps across Ontario! STEM camp creates unforgettable memories for its campers through purposeful exposure to STEM materials, challenging activities, new educational approaches, and lifelong friendships.  Execulink prides itself in being innovative and we want to encourage children to explore their curiosity of STEM fields.
Follow our Journey of
Giving