Execulink's Gifts of Christmas supports Station Arts Centre
December 12, 2022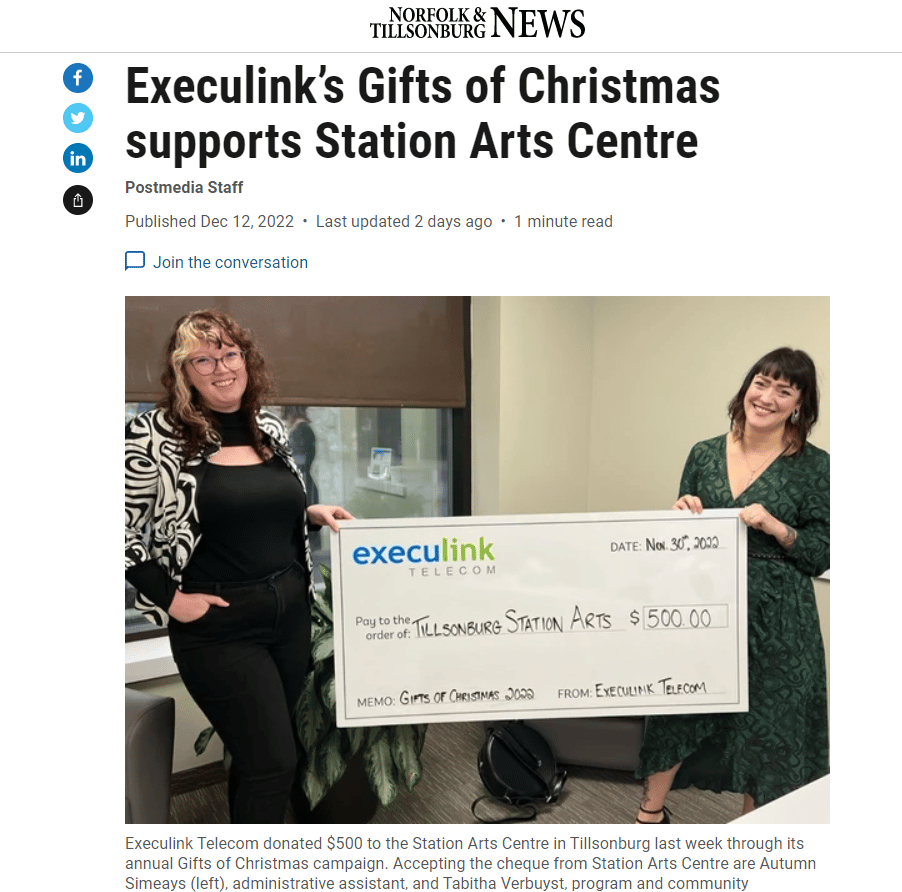 Execulink Telecom has launched its fifth annual Gifts of Christmas campaign with donations throughout the month of December to local charities and initiatives.
The Gifts of Christmas donation program began in 2018 with the aim of giving back to local charities and generating positive engagement. Execulink will have donated to 58 different local organizations, charities, and non-profits at the conclusion of this year's donation program.
"We are thrilled to help the amazing non-profit organizations, groups, and charities within the communities we serve," said Ian Stevens, president/CEO of Execulink Telecom in a media release. "We are proud to support their causes and hope the Gifts of Christmas program helps them to achieve their goals in the coming year."
"We can't thank them enough for this generous donation that will go towards more supplies and options for children/teen programs and workshops," said Tabitha Verbuyst, program and community coordinator, and gallery curator at the Tillsonburg Station Arts Centre.
Station Arts' annual Holiday Arts Market runs until Dec. 22. Browse the handmade gift options from more than 20 vendors.
https://www.norfolkandtillsonburgnews.com/news/local-news/execulinks-gifts-of-christmas-supports-station-arts-centre