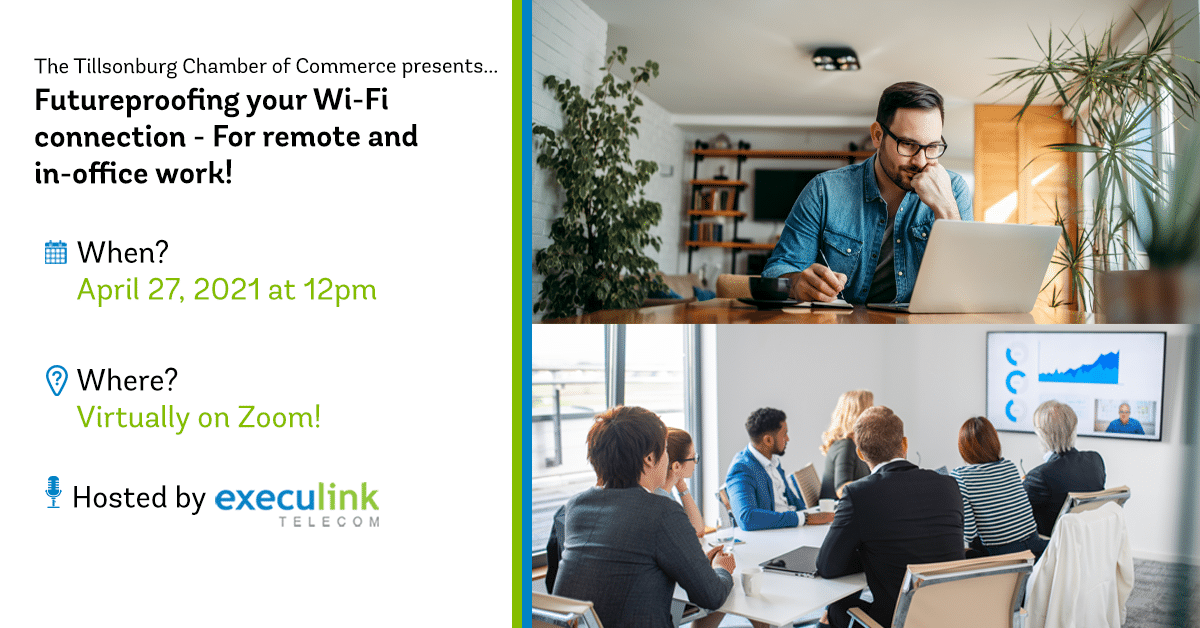 Has your business faced connectivity issues over the past year? Managing a hybrid work setting between the office and at home is a challenge. Strong, reliable Wi-Fi connectivity is more important now than ever before. A poor connection can have major impacts on your business including:
• Decreased productivity
• Loss of revenue
• Increased employee frustrations
For something we rely on so heavily in our day-to-day activities, when faced with slow speed, poor performance, and intermittent connectivity, most people are unable to identify or troubleshoot their connection issues effectively.
Vasco Morgado, Business Development Representative, and Eric Davies, Sales Manager, will walk you through the reasons why your home office or business may be facing connectivity challenges and what you can do to improve those issues. The three biggest obstacles people face when troubleshooting Wi-Fi include signal strength, interference, and capacity. Learn what your business can do to overcome these challenges and stay connected now and in the future.
By attending this event, you will be entered to win an Execulink swag gift basket!