Execulink's Gifts of Christmas 2021
Execulink Telecom is excited to kick off our fourth annual Gifts of Christmas Holiday Donation program!
The program is aimed at spreading festive cheer and giving back to our incredibly supportive communities with a monetary donation to local organizations, groups and charities.
Update: The Gifts of Christmas 2021 Program is now closed! Congratulations to all our awesome community organizations who were gifted this year. See you in 2022!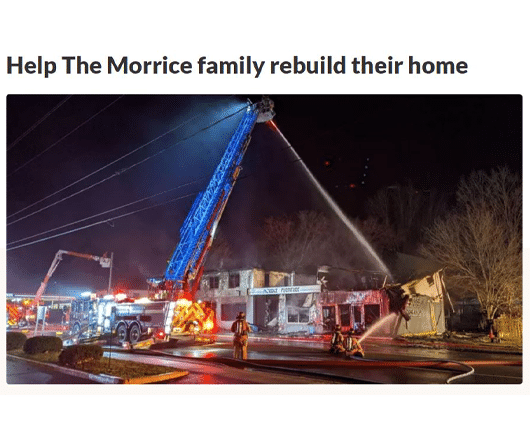 Gift 1:

Morrice Family Furniture Store
The Morrice family in Tillsonburg recently lost their business and home in a tragic fire. The Morrice Furniture Store was a beloved shop in the community and we want to help this family get back on their feet. You can learn more about this fundraiser by visiting the Go Fund Me Page here.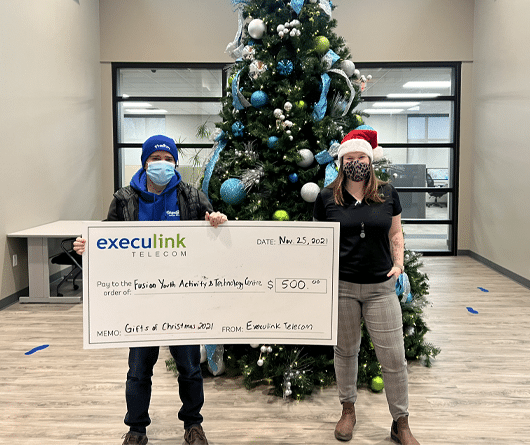 Gift 2:

Fusion Youth Activity And Technology Centre
Fusion Youth Activity and Technology Centre in Ingersoll offers both drop-in and organized recreation opportunities for youth ages 10 to 18 years old. They offer programs in Art, Music, Technology, and Sports! The donation will help with special events programming they have planned during the holiday season.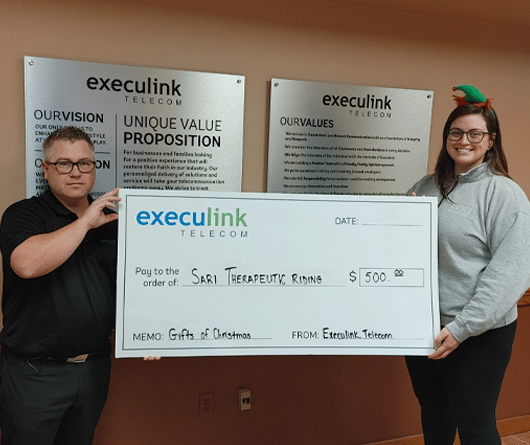 Gift 3:

SARI Therapeutic Riding
SARI is a charitable volunteer-based organization, which has been providing therapeutic equine programs for people with special needs since 1978. They design programs to meet each rider's physical social, and independence goals.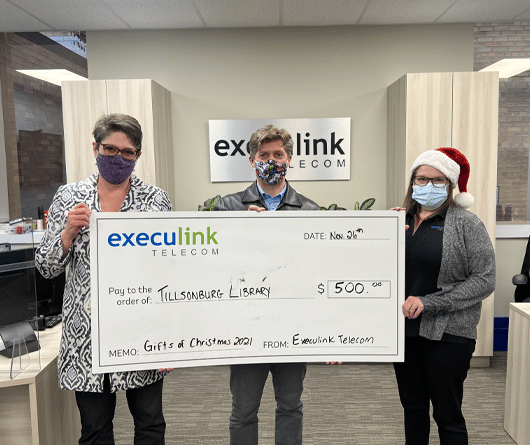 Gift 4:

Tillsonburg Public Library
The library has many services available for the community including computer stations for adults and children, study rooms, room rentals, and of course, book borrowing! This donation will be used to help build a Makers Space in the Tillsonburg branch. Makers Spaces give the community access to editing technology and 3D printers that can be used for various projects.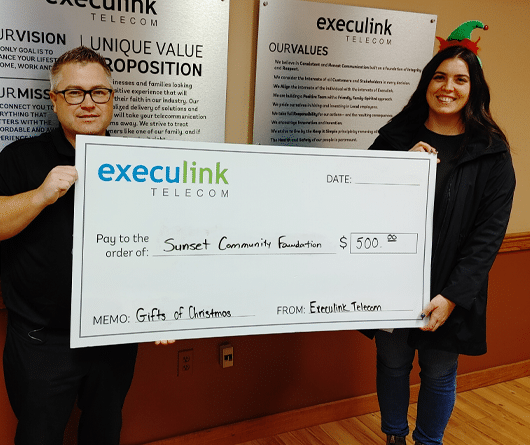 Gift 5:

Sunset Community Foundation - Grand Bend
The Sunset Community Foundation supports a wide variety of local organizations, from education, recreation, and the arts to the environment and health care. This donation will contribute to the endowment fund that is used for their grant program for local charities.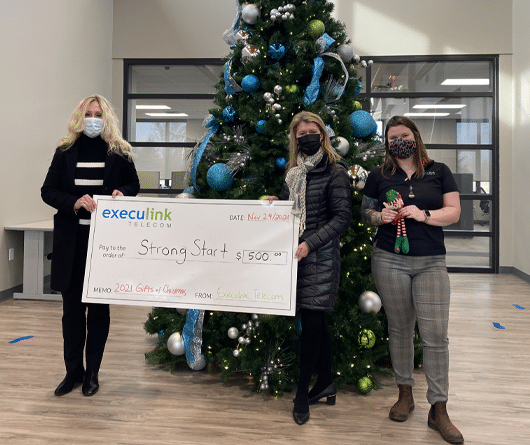 Strong Start is a registered Canadian charity that helps children learn to read. Their programs involve working with children directly in addition to providing resources for families to support the development of strong literacy skills. This donation will go towards helping children develop literacy skills with the letters, sounds, and words program!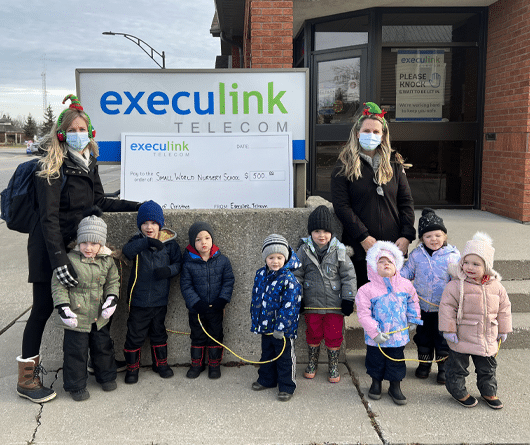 Gift 7:

Bosanquet Small World Nursery School
Bosanquet Small World Nursery School in Thedford supports the youth of Thedford and the surrounding area! We were lucky to have them come visit our store for a cheque presentation. They will put the donation towards updating program materials in their classroom.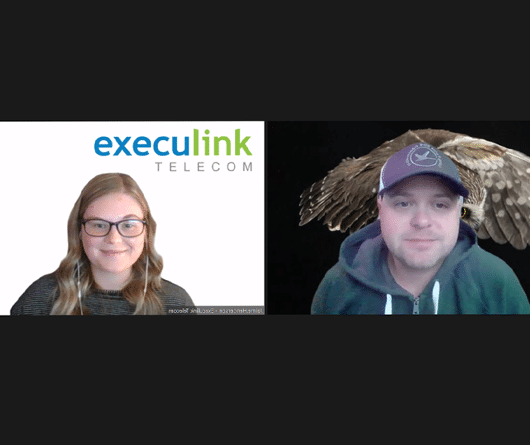 Gift 8:

Long Point Bird Observatory
The Long Point Bird Observatory is part of Birds Canada and a non-profit, charitable organization built on the enthusiastic contributions of thousands of caring members and volunteer Citizen Scientists. Data (observations) collected by Citizen Scientists, alongside targeted research projects, are used to identify significant bird population changes and help direct conservation planning.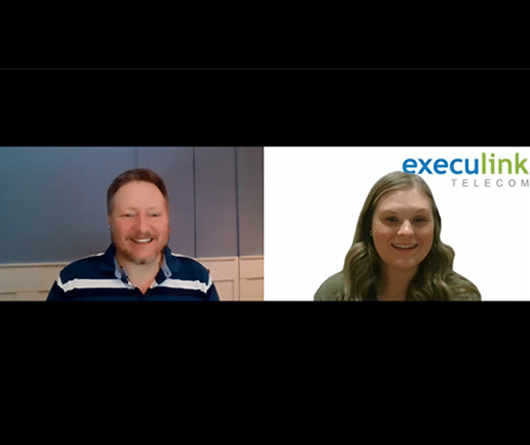 Gift 9:

Let's Talk Science
Let's Talk Science helps young Canadians realize their potential, prepare for their future careers and become engaged citizens in an ever-changing world, while supporting their learning and engagement through science, technology, engineering and mathematics (STEM).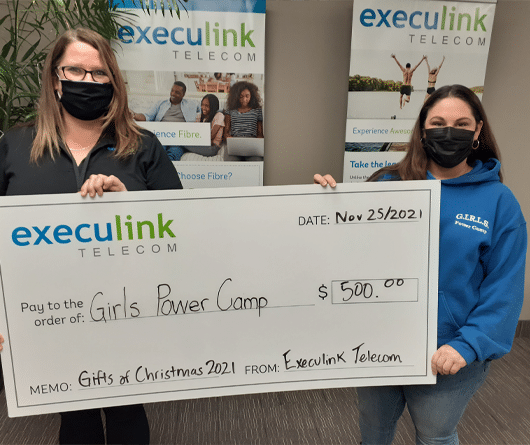 Gift 10:

GIRLS Power Camp
GIRLS power camp in Norfolk and Haldimand Counties provides a 3 day camp for grade 8 girls that helps promote self-esteem, healthy relationships, and active living! Campers take part in a ropes course, women's self-defense training, and numerous interactive workshops.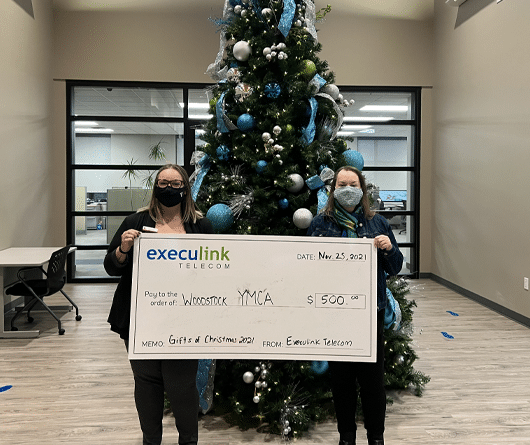 The YMCA provides so many community resources for all ages. It's their mission to help people grow STRONG – in body, mind, and spirit. The Y offers diverse programs and an inclusive environment that's accessible to everyone. This donation will go towards their financial assistance programs.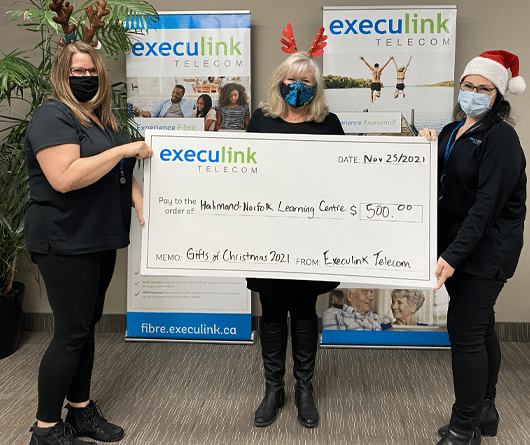 Gift 12:

Haldimand-Norfolk-London Learning Centre
This charitable organization helps increase the capacity of adults to participate fully in the community through opportunities to improve literacy and math skills. They offer one-on-one and small group instruction. This donation will go towards providing digital tech and Internet connection for their learners.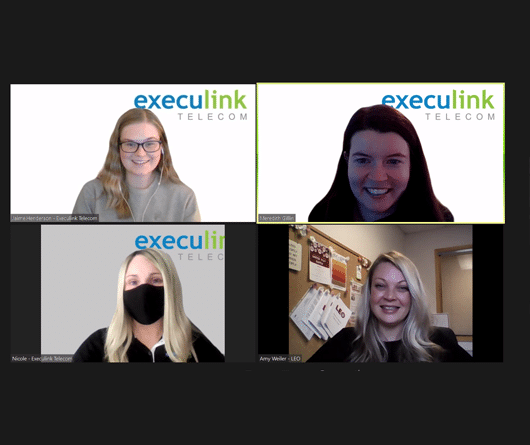 Gift 13:

Lambton Elderly Outreach
Lambton Elderly Outreach is a not-for-profit agency that provides Community Support Services in Sarnia and Lambton County for seniors over the age of 60 and for adults with disabilities.
Follow our Journey of
Giving