Tech or Treat – 6 Halloween Gadgets and Gizmos
October 25, 2019 Category: Pop Culture
Click here to see Execulink's Home Internet options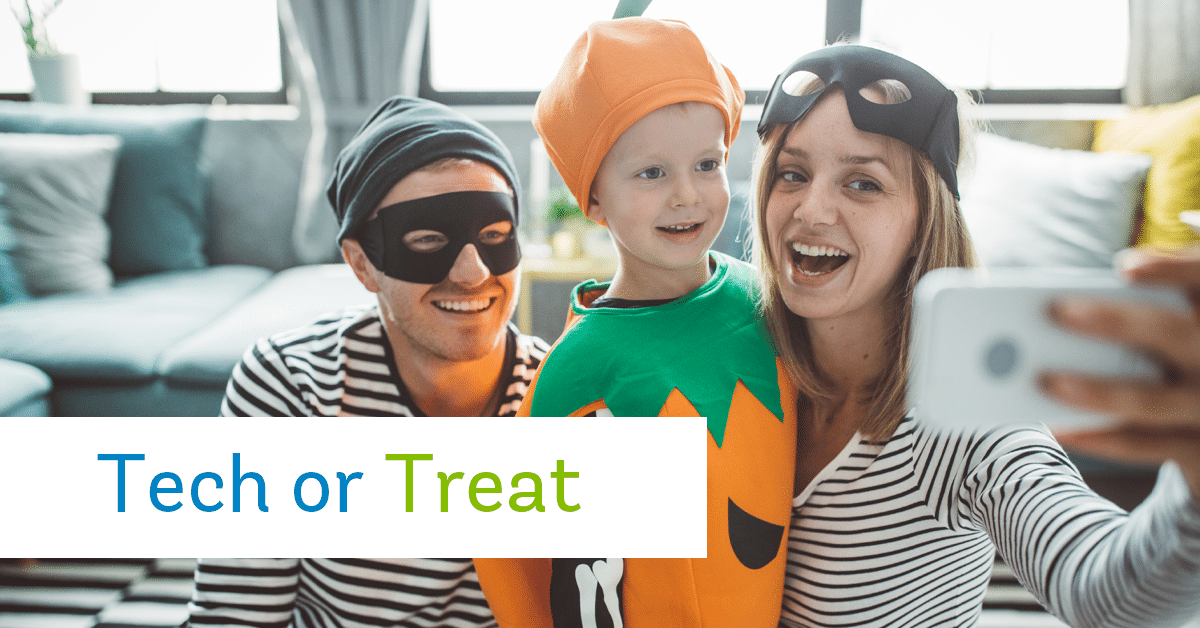 Spooky season has begun and as we gear up for trick-or-treating, we thought it would be a good idea to explore the technology that is making Halloween a little more fun!  Upgrade your haunted houses with virtual reality and find the best candy in the neighbourhood.  Are you still searching for a last-minute costume? Google has the tool for you!  Check out our collection of spooky Halloween technology and see if anything on this list piques your interest enough to make a new investment.
1. Ghost drone
Drones have quickly become the latest gadget craze and they can be a fun addition to your Halloween Décor. Meet the Ghost Drone that Alton Porter shared on YouTube.  If you already own a drone this is a low-cost way to scare your trick-or-treaters. You just need to purchase a small white sheet and a mask to imitate a ghost.  If you are interested in buying a drone, they can be a costly investment. Shopping at Best Buy, they range in price from about $100 – $6500.
2. Project your nightmares!
If you are the type of person who likes to be haunted by dementor look-a-likes, consider this projector-compatible DVD that will project a haunted family into your living room with an easy set-up.  Just sync your DVD player to your projector.  You can set it up so the ghosts appear in your window.  This will create the illusion of a haunted house and scare any passers-by.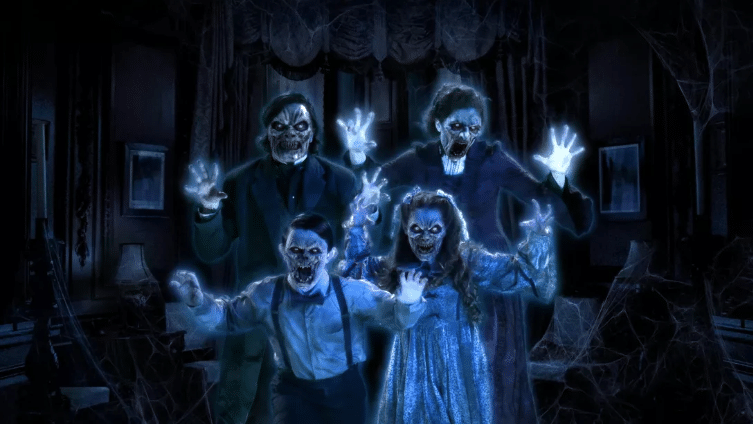 3. Alexa/Google, tell me a scary story!
Fill your house with spooky noises from everyone's favourite electronic assistants!  Alexa has her own set of Halloween tips, tricks and treats.  Ask your Amazon Echo to tell some Halloween themed jokes, play a Halloween game or riddle, play spooky sounds and more.
Your Google Home assistant will bring up content to help you with your costume if you ask it to show you "DIY Halloween costume or make up videos".   Tell Google to "Get Spooky" and an hour long playlist of haunting sounds and music will play to enhance your haunted house!
4. Doorbells aren't just doorbells anymore!
If you are interested in seeing who is at your door you can buy a video doorbell from Amazon's Ring or Google's Nest and configure them to a device where you can watch video feed. This will let you keep an eye on your pumpkins to make sure they are safe from any vandalism that can occur near Halloween.  Your Google Home will notify you when activity is detected around your house.
Play a haunted chime with your Ring such as the Addams family theme song. The release of this new chime is also timed to promote a new film adaption of "The Addams Family", which came out on October 11th. If you have a Nest, the doorbell can now cackle like a witch, a vampire or a monster.
You could also use the two-way audio feature on your Ring or Nest and say "Boo!" to scare people as they walk past. How frightful!
5. FrightGeist from Google
This year Google has put together a compendium of the most popular Halloween costumes. If you are in a tight cinch to find the perfect costume for an upcoming party, check out the list.  Based on Google trends, the list will tell you if your costume is popular or not.  Their results are determined by what people are searching.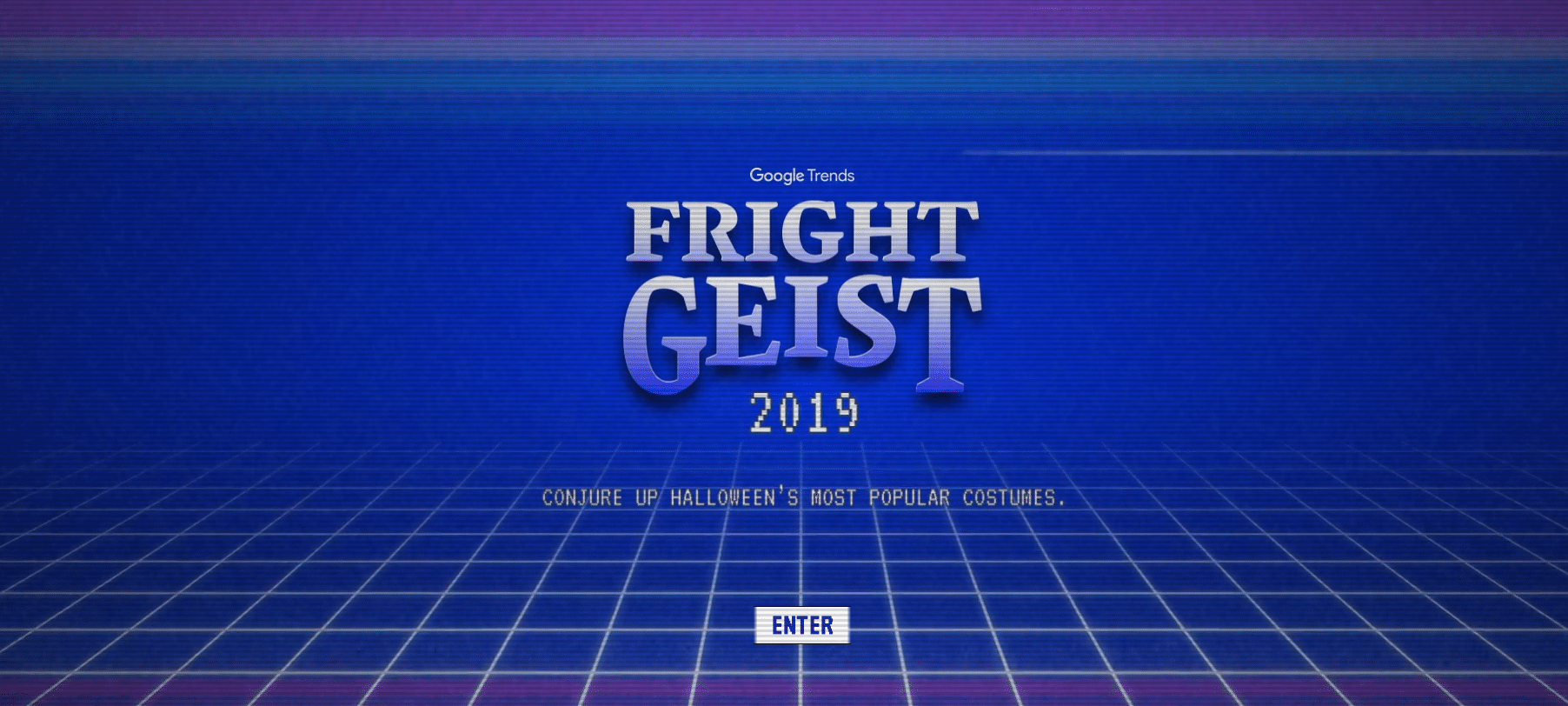 6. Find your neighbourhood treat map
NextDoor is the go-to guide for seeing who is giving out treats or where the best decorated haunted houses are located in your neighbourhood.  This map can also let you know which houses are passing out a non-food treat for kids who have any allergies that prevent them from enjoying many of the popular Halloween candies. Download it today from the Apple App store or Google play store.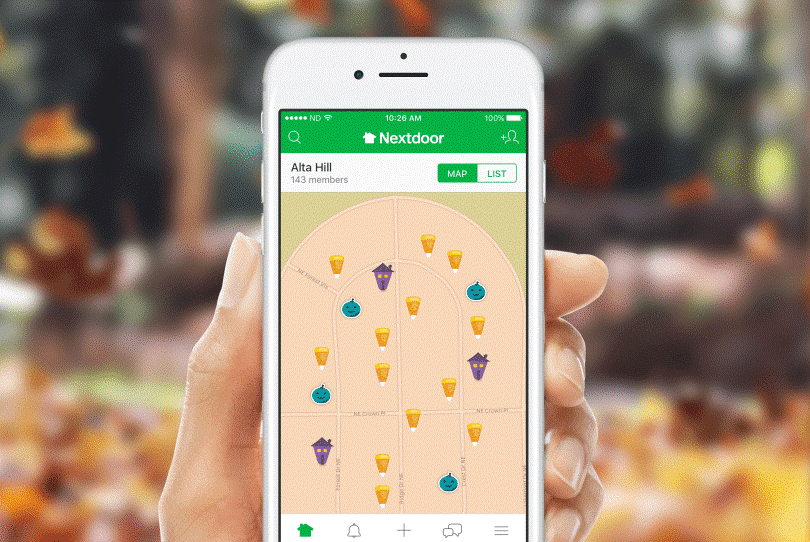 These spooky technological gadgets and apps are a fun way to improve your family's Halloween.  With a projected ghost family your house is sure to be the spookiest on the block! We can't wait for Oct 31st and all the fun that ensues with this sweet and scary holiday.