The Spookiest Halloween Activities Happening in Lambton Shores, KW, London, Norfolk County, and Oxford County!
October 20, 2021 Category: Pop Culture
Halloween is fast approaching and your time for corn mazes and haunted houses is running out. Halloween is officially back this year, and the question is – when and where are there Halloween activities happening? Well, we have you covered. Read ahead to find out what spooky, Halloween activities are happening in areas near you.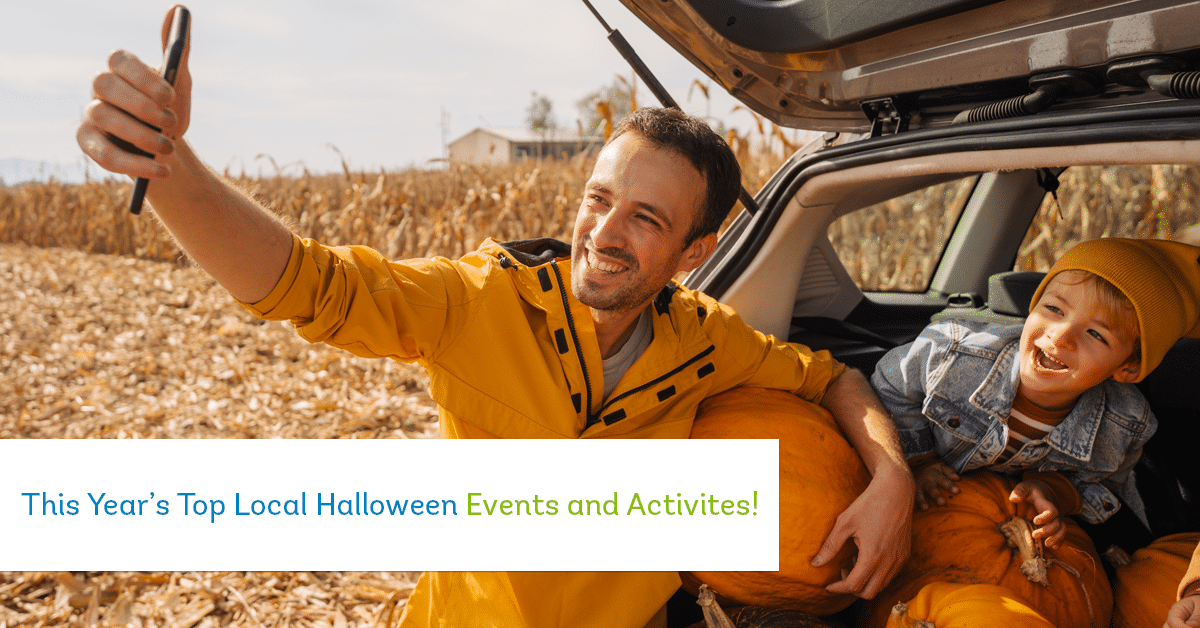 Kitchener/Waterloo
Shantz Family Farm – Petersburg – Open Daily until Nov 1
The U Pick Pumpkin patch is always available for customers however; they do not have the traditional pumpkin patch activities offered in previous years. For more information visit shantzfarm.ca.
KW Scuba 9th Annual Underwater Pumpkin Carving – Trout Lake Innerkip – October 23 at 10am
All you need to bring is a pumpkin and a carving knife. The pumpkin needs to have the top cut open and the insides need to be taken out prior to this event. Pumpkins are also positively buoyant, so you will also need extra weight to put inside the pumpkin during carving. For more information, visit this website. This will take place on Saturday October 23 @ 10am at Trout Lake in Innerkip. They will be doing the underwater carving on top of the platform, which is located just inside the gates of the park.
Rocky Horror Picture Show – The Princess Cinemas – October 27 – October 31
It's time to do the timewarp again at the Princess Cinemas by watching the Rocky Horror Picture Show! This year you must wear a mask, not throw airborne's, and show proof of your vaccine and ID. Tickets are going fast, visit eventbrite.ca to get yours!
The Ken Seiling Waterloo Region Museum Halloween Party – October 29 – October 30
Tickets are selling fast for this one! Wear your scariest costume and walk through Doon Heritage Village, lit with lanterns and carved pumpkins. Enjoy the evening with our spooky tricks and treats! Each child will receive a pre-packaged goody-bag to enjoy at home after the event. Buy your tickets here!
Screampark – Bingemans – Weekends until October 31
Six horrifying attractions at Bingemans this year are sure to give you a fright! For ticket information and more visit their website here!
London
Halloween Family Fun Fest – Camp Kee-Mo-Kee in Komoka ON – October 30 at 11am
Walk the trails to find Halloween surprises! Costume parade for all ages at 1:00pm/5:00pm with prizes! There will be fall market vendors, games and activities, campfires. S'more kits and other items for sale – bring your cash! Tickets are available here!
Halloween Tween Night – Ignite Youth Centre – St. Thomas – October 22 from 5pm – 9pm
Join the Ignite Youth Centre for Halloween minute to win it games, some free time, a Halloween movie, popcorn, and candy!  Wear a Halloween costume and get a treat! Click here for more information on this free event!
The Abandoned Village – Fanshawe Pioneer Village – October 23  and October 29 from 7pm – 11pm
The ByronScaryHouse is back at Fanshawe Pioneer Village. You are definitely in for a fright at this haunted house! This event is 14+ and will have safety protocols in place. For more information click here.
Zombie Training Camp in Support of the Kidney Foundation – Westmount Shopping Centre – October 23 from 12pm – 3pm
Transform yourself into your scariest (or silliest) zombie version at the first annual zombie training camp! You will learn how to "Zombie", learn cool Halloween dance moves, and there will be giveaways and raffle prizes! Get your tickets here!
Fright Market at the Western Fair District Market – Western Fairgrounds – October 23 from 9am – 3pm
A free market happening in the back courtyard at the Western Fairgrounds. There will be indoor and outdoor vendors, a kids costume photo area, costume contests, hot chocolate and cider, and more! For more information click here.
Kustermans – Mount Brydges – Thursdays, Fridays, Saturdays, and Sundays
Kustermans has many great activities for the fall season including an adventure farm, pumpkins, and a market. Tickets and more information is available on their website!
Lambton Shores and Kettle & Stony Point
Drive Thru Turkey Dinner – Forest Ontario – October 29 from 4pm – 6:30pm
There will be a drive-thru turkey dinner happening in Forest on Halloween weekend! Pre-orders only and tickets are $25.00. To place your order and find more information click here!
Halloween Parade – Kettle Point – October 29 from 1pm – 3pm
All kids are invited to trick-or-treat from 1pm – 3pm. Attendees are asked to social distance and participants aged 10 and up must wear masks. For more information check out the Chippewas of Kettle & Stony Point's Facebook page!
Norfolk County
The 4th Annual Juravinski Cancer Centre Pumpkin Patch Market – September 18 to October 24
Opened 7 days a week from 9am-6pm until October 24. They have lots of pumpkins, gourds, and baked goods to get you ready for Halloween! For more information visit norfolktoday.ca!
Virtual Halloween Party – Norfolk County Public Library – October 30 at 1pm
Stephanie from the library has some tricks and treats for you in this fun Virtual Halloween Party! Watch the virtual event unfold on Facebook or Youtube! For more information visit norfolktoday.ca or the library's Facebook and Youtube.
Halloween 2021 at the Norwich Museum – October 30 from 1pm – 4pm
Join the Norwich Museum for an afternoon of Halloween fun! Trick or Treat in the first house in Norwich, see the spookiest items in the Museum's collection, and enjoy spooky crafts themed around Norwich history! This event will follow appropriate COVID protocols. For more information visit their Facebook Event.
Woodstock, Tillsonburg, and Oxford County
Visit the Oxford Drive In!
The Oxford Drive In has teased on their Facebook page that the movie Halloween Kills will open on October 29! We will be giving away a fun prize at the Drive In on October 29th! For tickets, visit oxfordrivein.com.
Halloween Bingo with Community Living Tillsonburg – October 25 from 2pm – 3pm
Join Community Living Tillsonburg for a game of bingo on zoom! Registration is not required. For more information visit their website.
Halloween Décor Craft Class with Community Living Tillsonburg – Every Wednesday from 1pm – 2pm
Every Wednesday you can join a Halloween décor class with Community Living Tillsonburg either virtually or in-person. The cost is $5 and you can email baxercentre@communitylivingtillsonburg.ca to check availability.
Tillsonburg Town Centre Magic Show – October 26 from 7pm to 7:30pm
Tillsonburg Town Centre invites families to our Halloween Magic Show! Tickets for the show are free of charge, but are required for entry to ensure COVID-19 protocol is in place. One ticket per family member. For tickets visit eventbrite.com.
Fear Farm – Bright – Weekends until October 31 
There are four frightful haunts including a Hillbilly Hike, Hiller House, Hayride, and Stalking Dead. To get tickets for the weekend events visit their website here.
There is a good mix of virtual and in-person events happening this year so you can enjoy the holiday from home or in your community! We hope you get a chance to attend some of these awesome Halloween activities and have an extra spooky Halloween.