Configuring A Speedtouch Modem
PLEASE NOTE: Speedtouch modems Execulink Telecom gives out come pre-configured. If you have just received your modem from us, you don't need to follow these steps to get your connection working.
1. Open a web browser (such as Internet Explorer, or Mozilla Firefox).
2. Type 192.168.1.254 in the address bar to navigate to the modem set-up page.
3. Click on the Speedtouch link on the left sidebar menu.
4. Click on Set Up to open the Set-up Wizard. Click Next.
5. Under Select a Service, select Bridge and click Next.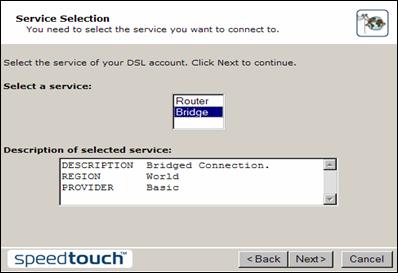 6. In the drop down box, set your VPI/VCI settings to 0.35. Click Next.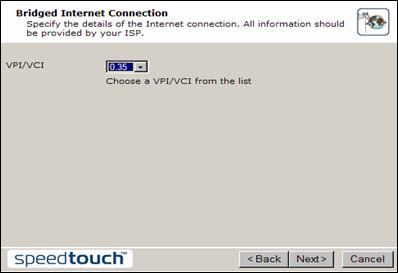 7. Ensure the DHCP server option is checked. Click Next.
8. Leave the default information in the Access Control screen. Click Next.
9. You have now entered all of the information required to set-up the Speedtouch™ for a Bridged
connection. Click Start to configure the modem.
10. Once the configuration is complete, click Finish to exit.