10 Awesome Series and Movies Available on Crave!
December 3, 2021 Category: Pop Culture, Residential Services
You can easily add Crave to your Link TV package through your MyExeculink account and binge watch until your heart is content. Crave content is available through five awesome live TV channels, On Demand and on your phone, tablet or browser through Watch TV Everywhere!
1. And Just Like That…A New Chapter of Sex and the City (HBO Max Original December 9)
Rotten Tomatoes Rating: TBD
IMDB Rating: TBD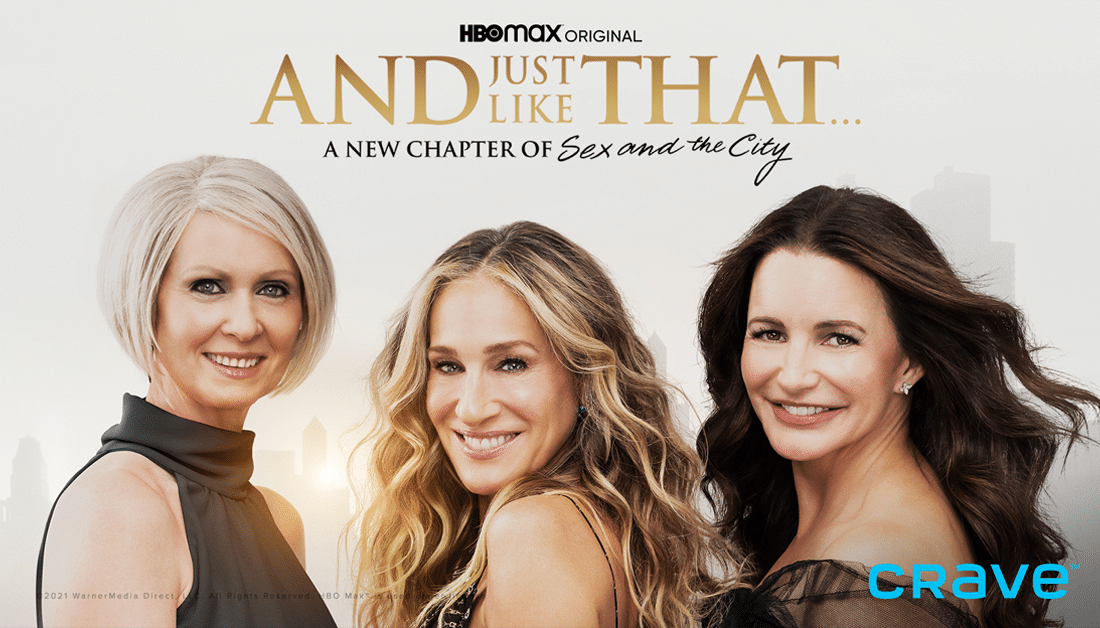 This one is for fans of HBO's classic Sex and the City!  This show reunites Sarah Jessica Parker (Carrie), Cynthia Nixon (Miranda), and Kristin Davis (Charlotte) through new adventures around New York City. Follow Carrie, Miranda, and Charlotte as they navigate the complicated reality of life and friendship in their 50s. The show will feature new and old cast members including Chris Noth (Mr. Big) and Mario Cantone (Anthony).
Watch the trailer here and tune in on December 9th!
2. Letterkenny (Crave Original December 25)
Rotten Tomatoes Rating: 90%
IMDB Rating: 8.6/10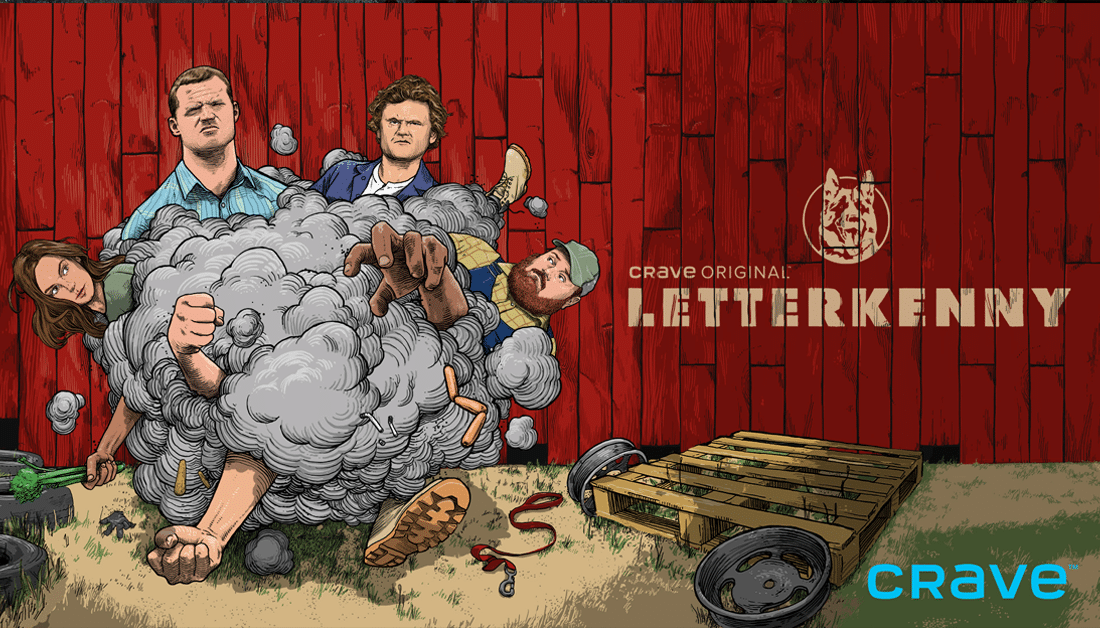 Pitter-patter, let's get at 'er. A new season (Season 10) of Letterkenny is streaming Christmas Day! You can catch six all-new episodes only on Crave!
The award-winning half-hour comedy revolves around the dustups Wayne (Keeso) and his buds Daryl (Nathan Dales) and Dan (K Trevor Wilson), as well as Wayne's free-spirited younger sister Katy (Michelle Mylett), get into with their small-town rivals.
Check out the trailer for the new season here and tune in on December 25!
3. 1Q5Q (Crave Original December 9)
Rotten Tomatoes Rating: TBD
IMDB Rating: TBD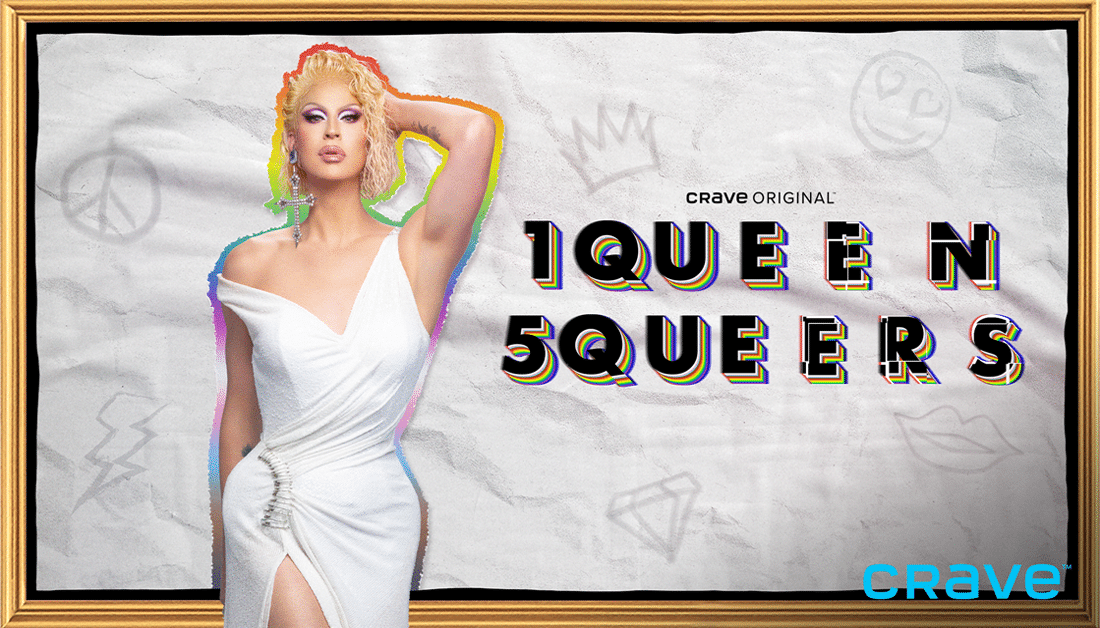 1Q5Q or (1 Queen 5 Queers) stars Canada's Drag Race judge Brooke Lynn Hytes, who leads fierce and fiery discussions about all things queer in the new eight-part series! This show is an update to the MTV Canada hit 1 Girl 5 Gays that ran from 2009 to 2014. Each episode is focused on a single topic and brings together a panel of diverse voices to speak openly and honestly through fast-paced, unrestrained conversations. Learn more here!
4. Landscapers (HBO Original December 6)
Rotten Tomatoes Rating: TBD
IMDB Rating: TBD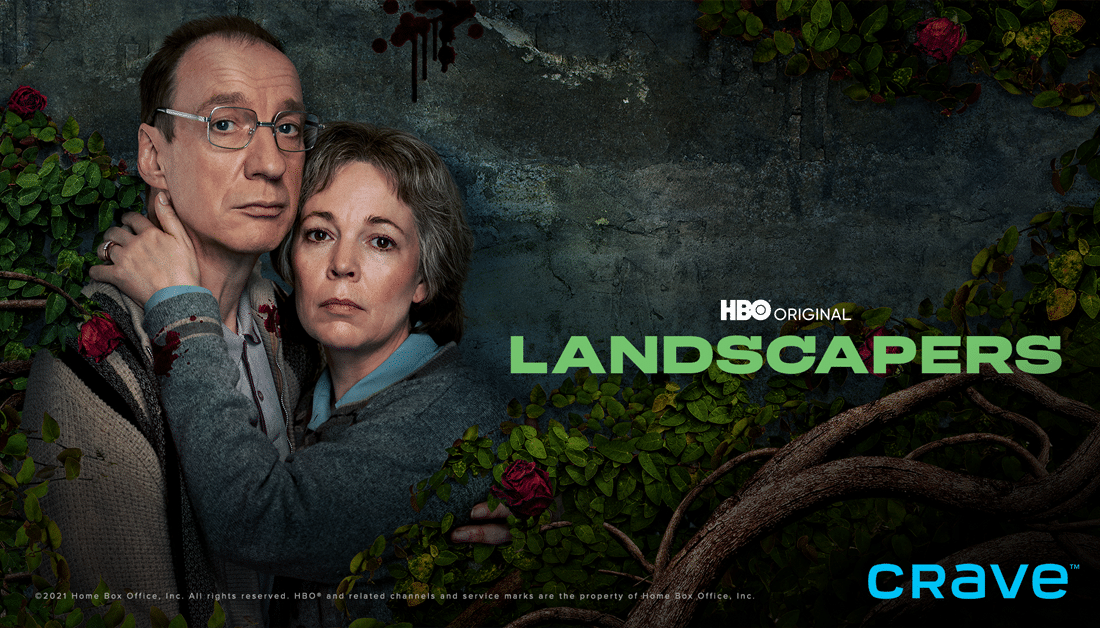 HBO's four-episode limited series Landscapers, starring Emmy-winner Olivia Colman and Emmy nominee David Thewlis. This true crime miniseries is a black comedy drama that revolves around the true story of the 1998 murders of Nottinghamshire residents William and Patricia Wycherley.
Watch the trailer for this binge-able new miniseries here!
5. Santa Inc. (HBO Max Original December 2)
Rotten Tomatoes Rating: TBD
IMDB Rating: TBD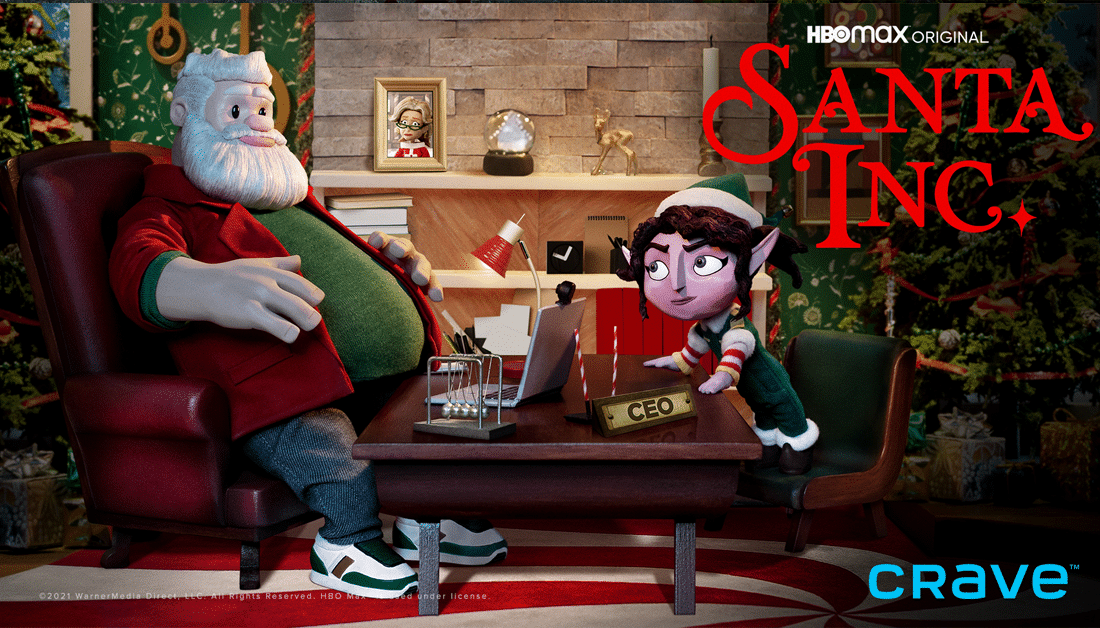 This stop-motion animated comedy show stars Seth Rogen as a potty-mouthed Santa Claus and an equally raunchy Sarah Silverman as an elf named Candy. Candy is the highest-ranking female elf in the North Pole. When Amazon poaches the successor to Santa Claus on Christmas Eve, Candy goes for her ultimate dream — to become the first female Santa Claus in the history of Christmas.
Watch the trailer for this new animated comedy here!
6. Space Jam: A New Legacy (Dec 10)
Rotten Tomatoes Rating: 25%
IMDB Rating: 4.4/10
Did you miss your chance to watch Space Jam this summer? Lucky for you it is coming to Crave soon! This live-action/animated sports comedy film is a sequel to the beloved movie Space Jam (1996). Watch as a rogue artificial intelligence kidnaps the son of famed basketball player LeBron James, who then has to work with Bugs Bunny to win a basketball game.
Watch the trailer here.
7. The Suicide Squad (December 24)
Rotten Tomatoes Rating: 90%
IMDB Rating: 7.3/10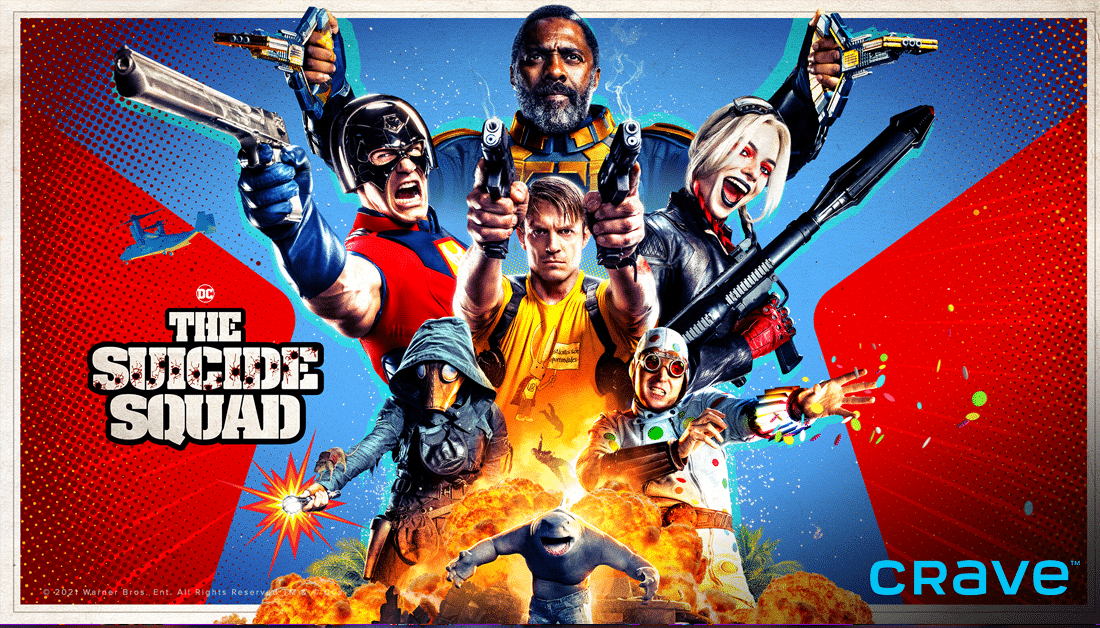 This 2021 American superhero film is based on the DC comic Suicide Squad. The film stars an ensemble cast including Margot Robbie, Idris Elba, John Cena, Joel Kinnaman, Sylvester Stallone, Viola Davis, and more. In the film, a task force of convicts known as the Suicide Squad are sent to the island nation of Corto Maltese to destroy evidence of the giant alien starfish Starro the Conqueror.
Watch the trailer here!
8. Dexter: New Blood (Showtime, Available On Demand)
Rotten Tomatoes Rating: 74%
IMDB Rating: 9.1/10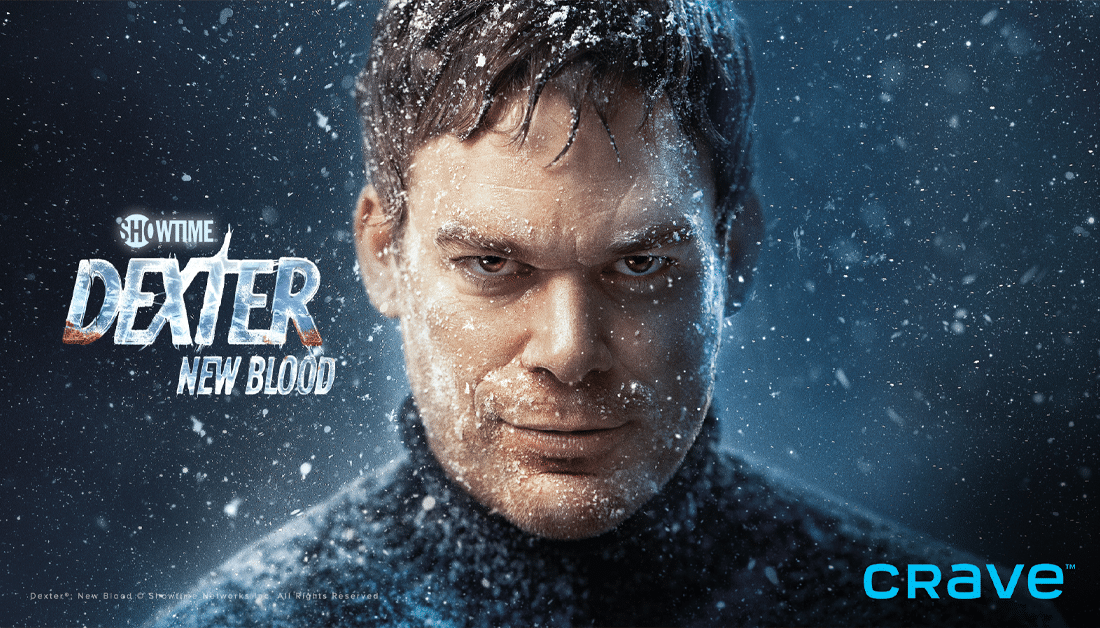 This limited series premiered on November 7th and stars America's favourite fictional serial killer, Dexter. This show is set 10 years after Dexter went missing in the eye of Hurricane Laura, he is now living under an assumed name in Upstate New York, Iron Lake, far from his original home in Miami. This show follows a weekly release schedule with new episodes on Sundays.
Watch the trailer here!
9. The Sex Lives of College Girls (HBO Max Original, Available On Demand)
Rotten Tomatoes Rating: 95%
IMDB Rating: 6.8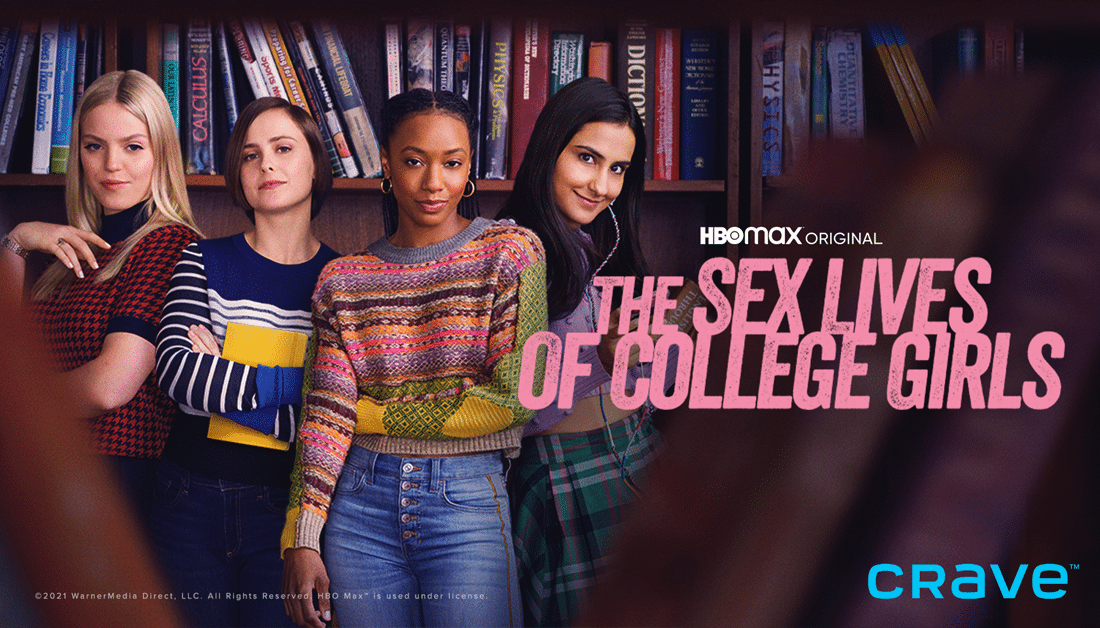 Mindy Kaling and Justin Nobel created this new teen comedy-drama starring some up-and-coming actors! It follows the lives of four 18-year-old freshmen roommates at Essex College in Vermont as they navigate their new freedom. A bundle of contradictions and hormones, these sexually active college girls are equal parts lovable and infuriating.
To watch the trailer, click here!
10. In the Heights (Available On Demand)
Rotten Tomatoes Rating: 94%
IMDB Rating: 7.4/10
A film version of the Broadway musical by Quiara Alegría Hudes and Lin-Manuel Miranda. The film stars Anthony Ramos (Usnavi), who plays a sympathetic New York bodega owner, who saves every penny and sings about a better life. Watch the trailer here.
Based on this list of awesome shows and movies, December is sure to be an exciting time on the small screen with your Crave subscription through Link TV! To start building your channel package visit Execulink's TV page or update your existing subscription through your MyExeculink account!