2022 Smart Home Trends
February 7, 2022 Category: Pop Culture
With the first month of the year under our belts we thought now would be a great time to look ahead at what's to come in the world of smart home technology! From sleeping better to improving your home's security, there are many new devices coming soon or available now that will enhance the IQ of your home.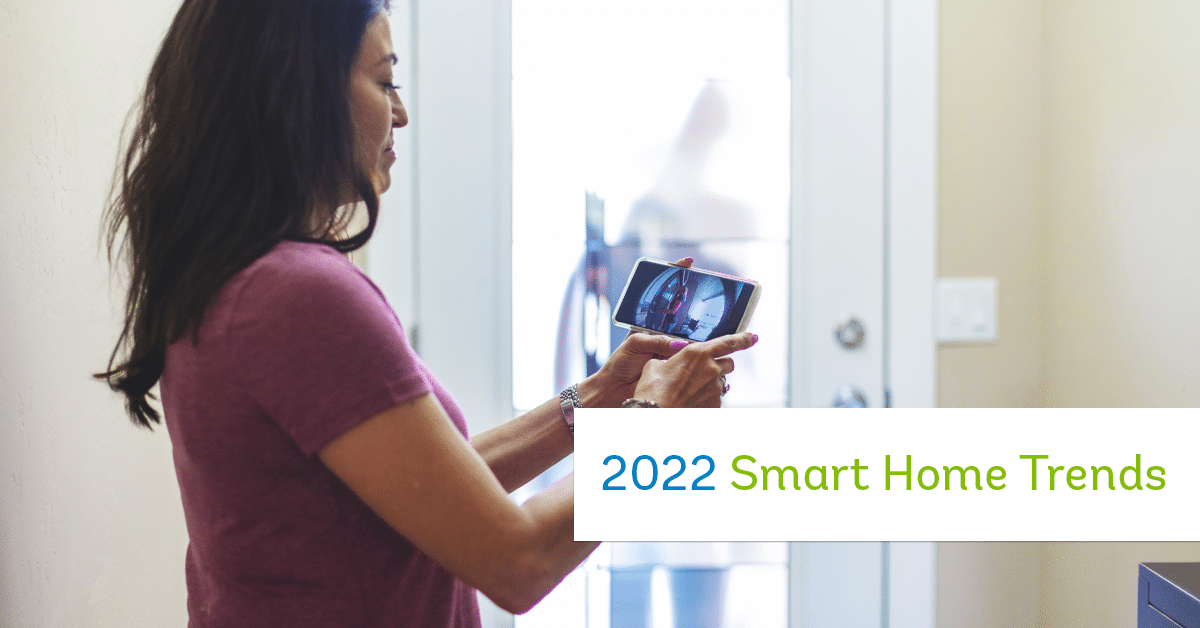 Technology Trends in 2022 – The Metaverse
The 2022 Consumer Electronics Show (CES 2022) recently happened in Las Vegas where exhibitors shared compelling technology and trends, including the next generation of the Internet, the metaverse. The pandemic has accelerated the demand for interactive, online, and on-demand consumer products. All of these demands are captured within the metaverse. The metaverse blossomed from using video games as social media platforms. Players of games like Roblox and Fortnite can build their own universes and attend concerts and other events. Smart home technology is still in its infancy and as the metaverse gets embraced by smart home companies, more of your everyday appliances could change to embrace this new universe.
Samsung unveiled a metaverse service called My House at CES 2022. The platform introduced new appliances and products through a 3D avatar platform where users can test out a variety of Samsung appliances while decorating and furnishing virtual homes.
Amazon Astro Robot
2022 may be the year that we finally get a Rosey the Robot from the Jetsons! Amazon's Astro Robot is a device designed to interact with users in a new way. This robot is essentially an Alexa on wheels with a 1080p camera that can extend 42 inches above the floor. The wheels allow it to roam around your home and it provides services like video calling. It can also integrate with your smart doorbell, the Ring to provide enhanced security.
Astro has a ton of awesome uses! It even comes with a detachable cup holder and can carry other items (sold separately) like a Ziploc container, the OMRON blood pressure monitor, and a Furbo Dog Camera that tosses treats to your pet (adapter required). The only thing this device can't do is go up and down stairs!
Health Tracking
The pandemic has pushed innovators to think of new ways to maintain and monitor our health from inside the house. For example, sleep health technology is poised to improve this year with things such as Smart Beds. Smart Beds use sensors to gather data about how you sleep and deliver the information to your smartphone. They can provide tips on how to improve your sleep or even identify sleep disorders you were unaware of. Some beds adjust with temperature changes overnight or come with a built in TV or alarm.
Other health monitoring smart home devices include toilets with sensors, a smart assistant that can remind you to sit up straight or take a break from sitting on the couch.
Security
A major driving force behind many smart home devices is improving home security. Devices such as the Nest Hub Max can listen for the sound of breaking glass, beeping appliances, and more. Some security cameras can even monitor for fire.
Devices like this would be extremely beneficial if you have a cottage or a second home that you aren't living in 365 days a year.  (In Lambton Shores, Long Point, or Turkey Point perhaps?) Keeping an eye on things can give you peace of mind.
Complete Wi-Fi – Mesh Wi-Fi Trends
Keeping all of your smart home devices connected is easy with Execulink's Complete Wi-Fi solution.  Complete Wi-Fi technology works by combining our Premium Router with our Mesh Wi-Fi Nodes. It creates a strong network in your home by covering more areas and sustaining your devices' connections. The Premium Wi-Fi Router helps maintain a strong connection in your home with self-healing functionality that reduces noise to improve performance.  This reliability is important if you are a heavy Internet user or gamer.
The mesh system is created when you connect a Mesh Wi-Fi Node to your premium router. They are designed to help extend your signal to hard to reach areas. Simply plug into a nearby power outlet and push a button to pair a node with your router. You can add up to 4 Mesh Wi-Fi Nodes to create a unified Wi-Fi experience.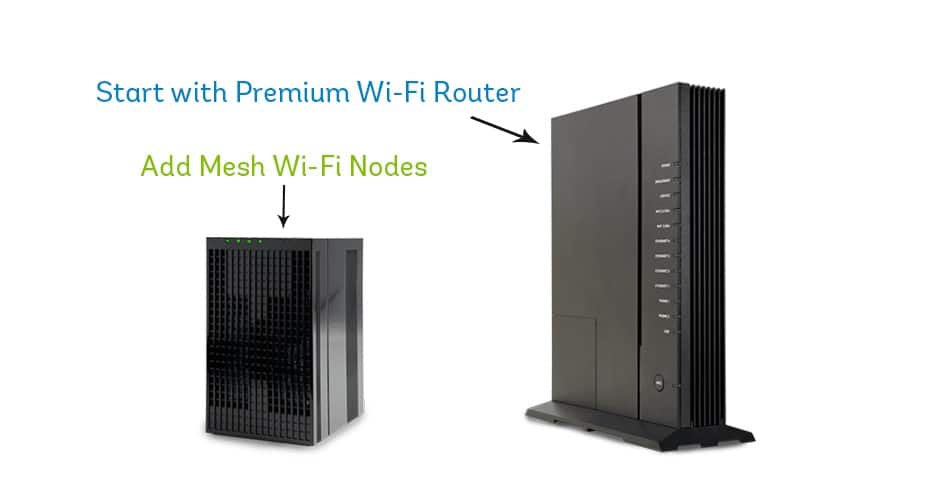 TV Apps
Canadians are increasingly watching TV on more devices; over 50% of Canadian households have at least one digital streaming device in their home. TV isn't just for TVs anymore. Watching live TV from the same place where you find your favourite streaming apps is easy with the Execulink TV app. You can download the app and start watching on a variety of Android, Apple or Amazon FireTV devices.
As our world evolves, it's becoming increasingly important to stay connected with an Internet plan built to handle many devices and users.  Explore Execulink's Internet options with speeds up to 1 Gbps to find the perfect package for your home and all its smart devices!

Connect your Smart Home with Execulink's Internet!