Best of YouTube Videos January
January 30, 2017 Category: Pop Culture
Click here to see Execulink's Home Internet options

It's the first Best of YouTube post in 2017! This month we have a mix of popular videos ranging from music videos, challenges and pranks.  So sit back, relax, press play and watch some of the fun videos that came out in January.
Power Rangers (2017 Movie) Official Trailer
21,944,920 views
A trailer for the new "Power Rangers" came out and it gave a look into the story of five high school kids who gain superpowers and go out to save the world. Now these Power Rangers look way cooler than the campy 90's version that you probably remember. Even if you weren't a fan of the original 90's show, this movie looks like it's aimed at all fans of superhero movies.
Ed Sheeran – Castle On The Hill (Official Video)
20,657,032 views
This is Ed Sheeran's first music video from his upcoming new album set to release on March 3rd. Ed Sheeran is known for his catchy story telling songs. "Castle on the Hill" is a trip down memory lane as he reminisces about being a teenager and hanging out with friends. The video is shot in Ed's hometown of Framlingham, England and cast with teenagers from a local high school. Wow, how did they manage to find Ed Sheeran's doppelganger to play his younger self? Good casting choice!
Sia – Move your Body
12,147,559 views
I love the song "Move Your Body" by Sia! Every time I hear this song it just makes me want to get up and dance. The music video is an 80's throwback featuring a young dancer wearing Sia's signature black and white bob wig. The young child dances around and photobombs people's glamour shots. Do you remember glamour shots? This was a huge trend in the 80's when a person would get a glammed up makeover with big hair and makeup for a studio photoshoot. Just google "80's Glamour Shots" and you'll see some gem photographs like this one below.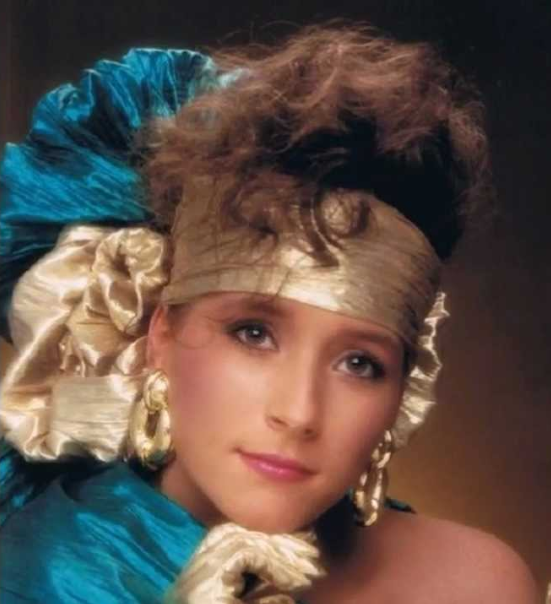 We Trained Like Superheroes For 30 Days
12,063,952 views
Have you ever wondered how celebrities get those ridiculously good looking bodies for those superhero movies? These two people were challenged to train with a personal trainer for 5 weeks to attempt to look like their favourite superhero. They changed their diet and dedicated themselves to working out. After 5 weeks they had some dramatic results. Kudos to them for working as hard as they did! This looks like a cool challenge but I would never have the will power to give up cheese. I will have to just live with my muffin top for the rest of my life.
BuzzFeedVideo $27 Cake Vs. $1,120 Cake
11,756,463 views
This video is my favourite of all the videos on this list today. I love eating cake and watching this video made me so hungry! These two guys compared 3 cakes at different price points to find which cake was the best. The first cake they tried is a Milk'N Berries cake from a Cuban bakery for $27. This cake is right up my alley; it's a tres leches cake with fresh berries, yum! The second cake is Espresso Chocolate cake from a Los Angeles bakery for $48. This cake is a devil's food cake with espresso buttercream. The last cake is a custom celebration cake for $1,120.   This is one fancy posh cake! It's a funfetti cake with strawberry buttercream designed to look like a birthday present. It looks way too fancy to eat! Try to get through this video without indulging in a pastry! Now if anyone can recommend where I can find a tres leches cake for me locally please?
Super Mario Odyssey – Nintendo Switch Presentation 2017 Trailer
10,890,973 views
Super Mario Odyssey is Nintendo's latest Super Mario game that is due to come out late 2017 for the new Nintendo Switch console. This game looks like it would be super fun to play. In this 3D game Mario ventures into a New York style city climbing buildings, jumping on taxi cabs and swinging off traffic lights. And even watch out in this trailer for Mario's rocking dance moves. Now I am not into gaming at all, but this latest Super Mario game looks like it could even get me hooked on playing it.
Rings – TV Store Prank
7,526,941 views
This prank was made to promote the new "Rings" movie that comes out in theatres February 3rd. In this video, we watch unsuspecting customers totally freak out when the creepy dead girl from the "Rings" movie pops out of a TV to scare them. I always wondered what my reaction would be if I ended up on a hidden camera show. I'll admit that I'm a total wuss and I can't watch any scary movies, so I would probably be beyond horrified if this prank were to happen to me. And no, this isn't an invitation for anyone to pull a prank on me to find out how I would react.
Jimmy Fallon's Golden Globes Cold Open6,542,732 views
Jimmy Fallon hosted the 74th Annual Golden Globes this past month. This year's opening number was full of celebrities including Nicole Kidman, Amy Adams, Ryan Reynolds, Kit Harrington, the cast of "Stranger Things" and Tina Fey. Jimmy Fallon's BFF Justin Timberlake also made an appearance in a "La La Land" spoof.  Watch out for Justin Timberlake's spot on impression of Jimmy Fallon.
Will & Grace – The Reunion is Coming1,695,881 views
What fan doesn't love it when their favourite show has a reunion? We've seen it recently with the television show Gilmore Girls coming back for a new season on Netflix. Now here is another show making a comeback 11 years after their series finale. "Will & Grace" is coming back with a new 10 episode season on NBC in 2017. I am the most excited about this reunion show! I watched this show every Thursday night while it was on air. Jack and Karen's characters are some of my favourite television characters.  During this show's 8 season run there were tons memorable celebrity guest starts like Madonna, Cher, Matt Damon, Jennifer Lopez, and Michael Douglas. I would hope the new season is filled with lots of surprise guest stars too. Catch this show on NBC in their 2017-2018 television season.
This concludes the January's edition of our Best of YouTube Videos of the Month series. We hope you enjoyed your time with us, and we'll see you again next month!