COVID-19 Updates: Keeping you Informed!
June 30, 2020 Category: Humans of Execulink, Pop Culture
Click here to see Execulink's Home Internet options

As the world continues to adjust to new practices and standards, we want to keep you updated on what's happening for you and for our employees at Execulink Telecom.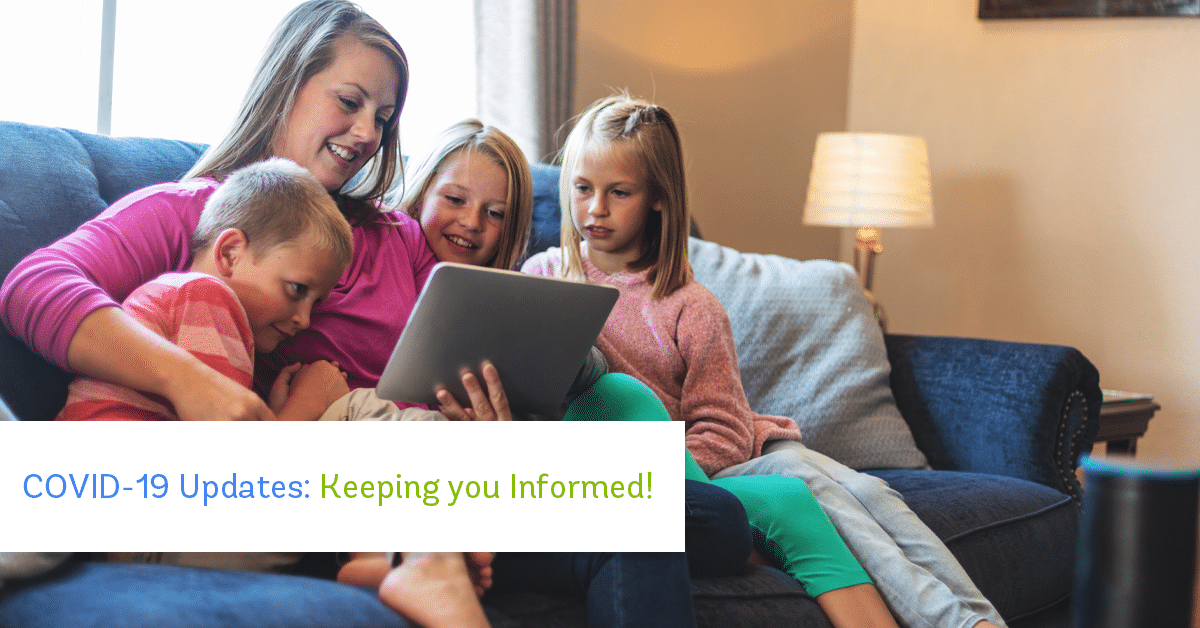 We're opening our store fronts to the public on July 6th. This includes our brand new Tillsonburg office, located at 161 Broadway! You can visit our Tillsonburg, Port Dover, and Woodstock offices while resting assured that our employees are working hard to keep you safe. Our Thedford office will also be open on Thursdays and Fridays beginning July 9th. Thorough cleaning practices, hand washing and hand sanitizer, and masks are some of the ways that we're working hard to provide you with the excellent, safe customer service you deserve. We're looking forward to seeing you face-to-face!
We're installing using safe physical distancing practices. That's right, we're installing inside homes again! We're handling all installations and service calls in the order they were received and have increased our install teams to ensure we're able to get to everyone in as timely a manner as possible. Please note that the health and safety of you and of our employees is paramount, so there are some extra precautions we're taking to keep everyone safe. You'll receive an email prior to your service or installation date with more information so that we're all on the same page and in this together.
We're supporting youth pursuing further education. Every year, Execulink awards three deserving students who have graduated from high school and are commencing their first year of post-secondary studies with a $500 scholarship. Applications for the Execulink scholarship program will be accepted starting July 2, 2020. You can read more about our scholarship program here.
We're continuing to work from home. All of our employees who are able to work from home have been doing so since March 16, 2020, so please excuse any meows, woofs, or calls of "MUUUUM" or "DAAAAD" you may hear. We're continuing to work hard to make sure you can stay connected.
We're still connecting you with free previews on many of our TV channels to help entertain and educate you during this time. You can enjoy free previews right now on Animal Planet, Silver Screen Classics, Rewind, CP24, CTV News Network, CTV Comedy, and Hollywood Suite, with more free preview channels being added all the time.
We're encouraging you to take advantage of our unlimited Internet plans. As of July 1st, overage fees will begin once more. If you're not sure which unlimited plan is best for you, please contact us and we'll help you choose the best package for your needs!
There are many safe, contactless ways for you to view and pay your bills. You can visit MyExeculink, make payments through your personal online banking, or contact our Customer Care Team to pay with your credit or debit credit card and/or set up pre-authorized payments. We also recommend e-billing as an eco-friendly solution that prevents unnecessary face-to-face contact for you and our postal workers.
We're still here for you 24/7. Our Customer Care Team is available via phone at 1 (866) 706-1994, chat, and email to support you.
If you have any questions or concerns, please reach out to our Customer Care Team. In the meantime, stay safe, stay connected, and be well.
Ian Stevens, CEO