How to Have a Safe and Hoppy Easter at Home
April 9, 2020 Category: Pop Culture
Click here to see Execulink's Home Internet options

Easter is around the corner, and with Premier Doug Ford officially designating the Easter Bunny as an essential worker, children from all over Ontario can look forward to a visit from their chocolate-bearing friend.
The Easter weekend looks a little different than in previous years, but that doesn't mean the celebration can't continue. Here are some tips and tricks that you can utilize to make this Easter a hoppy experience for the whole family!
Hunt for Treasure
Perhaps the first thought that comes to mind when thinking of Easter is about all the delicious chocolate eggs that are hidden for little ones to find on Easter morning. If your family usually goes to a community egg hunt or gathers with extended family to put on an Easter hunt, fear not. You can create the same magic in the comfort and safety of your own home!
There are two important factors when planning and eggs-ecuting an egg hunt: the mystery and the treasure.
The Mystery
Part of the excitement of Easter egg hunts is that the treasure was left by the mythical being known only as the Easter Bunny. Like Santa Claus, the Easter Bunny has rarely been seen by human eyes and pays a visit to households overnight in order to leave a sweet surprise for the families who live there!
As long as the element of surprise is present, the egg hunt is already on its way to great success.
The Treasure
What's a hunt without a prize? The Easter Bunny is famous for leaving delicious treats like chocolate eggs and other Easter candies, but Mr. Bunny and his assistants may wish to get creative and hide riddles, jokes, small toys, and other fun things along the way.
The Easter Bunny often leaves visible trails of sweets but can also hide them in sneaky places. Sometimes the sneakier the hiding spot, the sweeter the treat!
No matter what's being hidden by the Easter Bunny this weekend, just remember that egg hunts are about fun. Maybe you'll even include Golden Ticket eggs – compliments to Willy Wonka – or some Get Out of Chores Free cards as suggested by Good Housekeeping! Whether in the house or safely in your own backyard, at home hunts can be just as good and memorable of a time as any large-scale operation if only you remember to believe in the magic of the Easter Bunny!
Easter, But Make it Fashion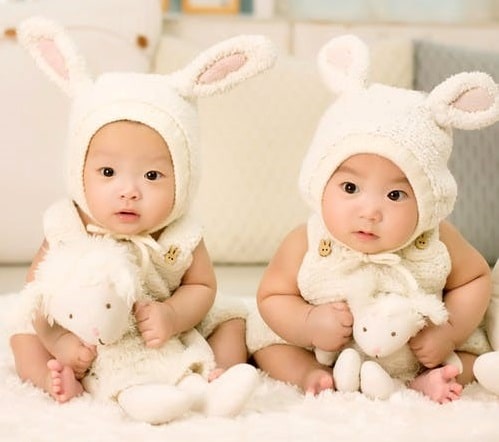 For many of us, Easter means getting dressed up to go to a social function. Just because that isn't possible this year doesn't mean you have to forego that fancy feeling!
If you look forward to putting on your favourite pastel spring dress or helping your kids pick out their best spring wear, don't be afraid to dress up for your time spent together at home.
A fun family photoshoot of everyone all dressed up will certainly create some memories that you and your family can look back on for years to come. If you're feeling adventurous, why not take it a step further and host a fashion show? A hallway makes an excellent runway, or you can create your own runway in any room. Blast some tunes and get the camera ready! Each family member can strut their stuff and feel like a fashion icon while getting their photo snapped.
While you're at it, you can even include aunts, uncles, grandparents, cousins, and other family members and friends by livestreaming your family fashion show using Facebook Live or IGTV or hosting a video conference with FaceTime, Skype, or Zoom!
To bring the whole family together utilizing a streaming or video tool, you'll need reliable Internet. You can learn more about our best package options for High-Speed Unlimited Internet made for your home by visiting our Internet page.
Get Crafty and Get Giving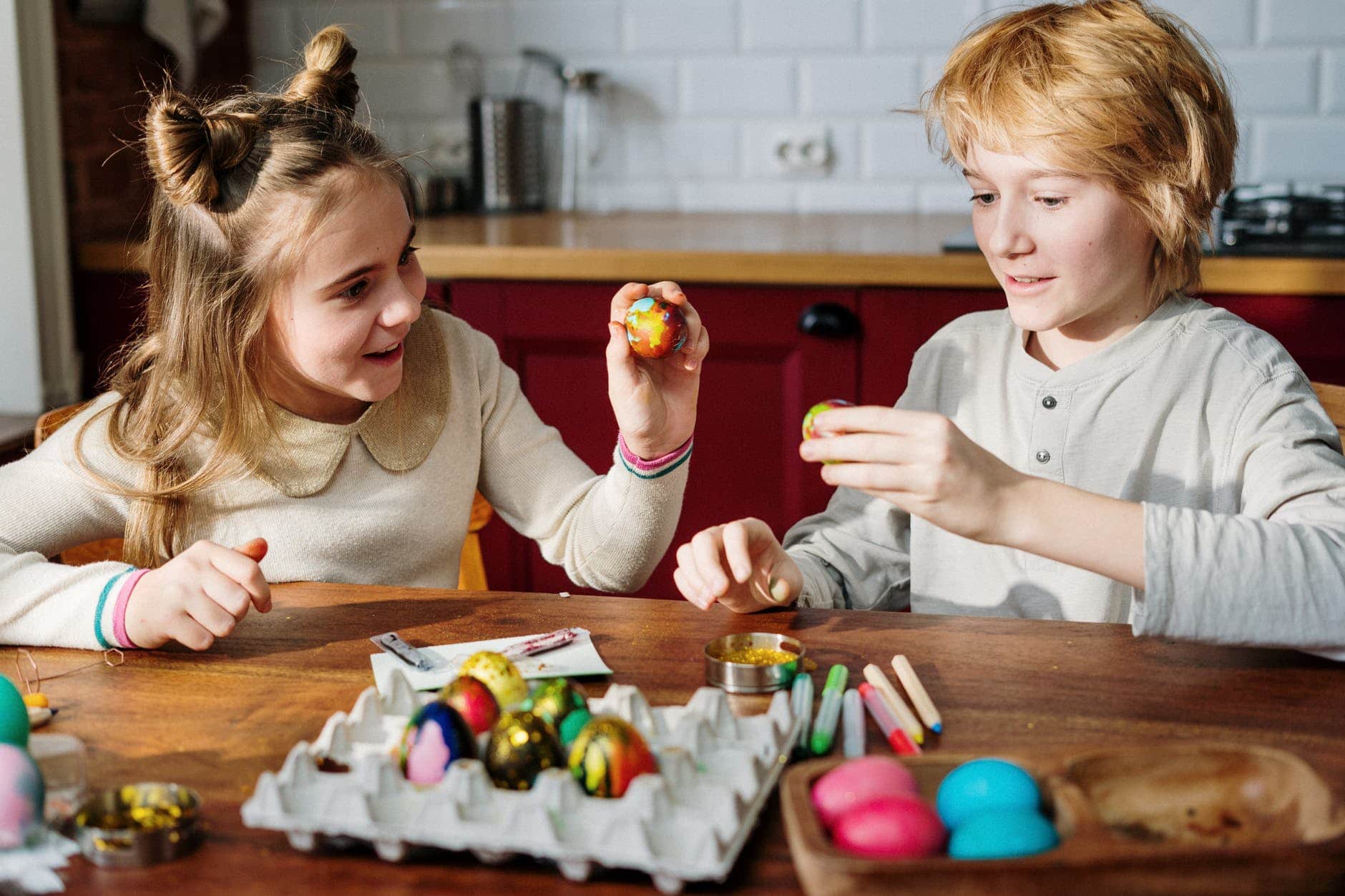 There are so many fabulous, fun, and simple Easter crafts that you can create with household materials. The kids will love the sweet little candy jars made to look like chicks and bunnies or beautiful Easter egg suncatchers from Crazy Little Projects and the paper floral bouquets or pompom chicks and bunnies from One Little Project!
A fun spin on the classic chocolaty treasure hunt is the community "egg" hunt, with the Easter Bunny's helpers leaving painted and decorated stones around the neighbourhood for kids to find. It's easy to get started! Collect some rocks of choice, paint them like Easter eggs, bunnies, chicks, or however your inspiration strikes you and leave them scattered beneath lampposts, trees, mailboxes, and other staple neighbourhood fixtures. It's a treasure hunt that everyone can enjoy as both the Easter Bunny's helpers and the treasure hunters!We may not be able to visit with our friends, family, or neighbours at the moment, but that doesn't stop us from giving back to the people we care about. Leave a little bunny candy jar filled with sweet treats on the doorstep of a neighbour or drop off a bouquet of eternal paper flowers to the grandparents! A little thoughtful craftiness goes a long way.
Go for the Gold
There are more games for Easter than just the traditional egg hunt!
A great way to celebrate the holiday and pass the time is to have some good old fashioned fun. KidActivities focuses on easy to play games to keep your young ones laughing and entertained while Play. Party. Plan. has you covered for games that you can play with smaller and bigger groups of all ages, so no matter how many are in your family or what age the kids are, there's a way to play for everyone!
Of course, there's always the time-tested and true games to play. That's right. We're talking about board games. It might be time to dust off Scrabble or Monopoly or explore a new card game or Bananagrams!
Winning can feel great, but as long as everyone is having fun, everyone is winning!
Family Time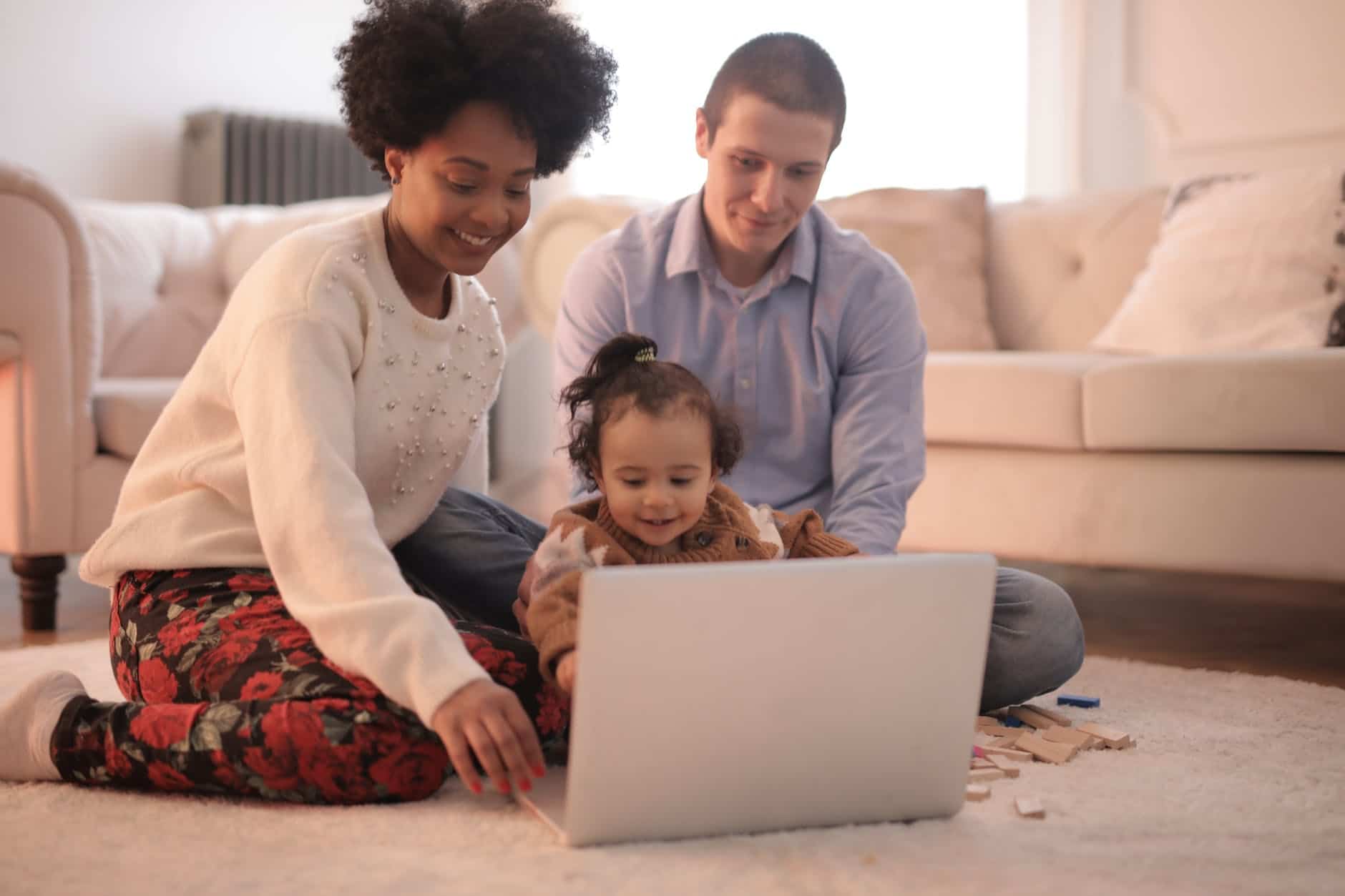 At the end of the day, holidays are about spending time with loved ones. Maybe this looks like dressing up and having a video call with the whole extended family over brunch. Maybe it means curling up with a good book or going for a (physically-distanced, no more than four person) nature walk if that's permitted in your area. Or maybe it's sleeping in and having a movie marathon in pajamas.
Whatever you choose to do, there is no shortage of ways to celebrate Easter and spring with your loved ones.
From all of us at Execulink: