Humans of Execulink: Andrea B.
August 9, 2019 Category: Pop Culture
Click here to see Execulink's Home Internet options

At Execulink it is our mission to connect you to everything that matters with the affordable and awesome experience you deserve.  This approach is integral to our everyday operations. We take customer concerns seriously and remain accountable to our word.  We had the chance to ask Andrea B., a supervisor on our Technical Specialist team, some questions about what a day is like in her shoes.  On a daily basis, she aims to provide the best in customer service by living Execulink's core values.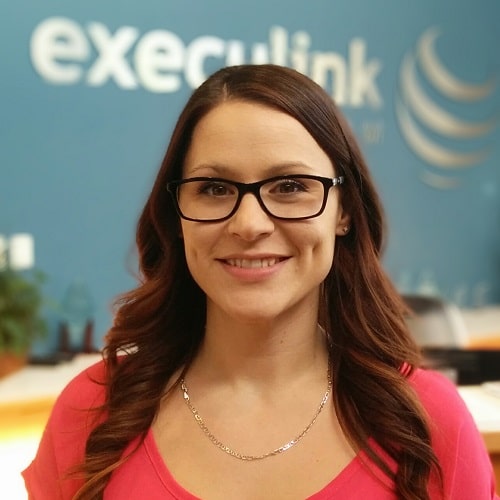 What does providing an awesome customer experience mean to
you?
Ownership and accountability are two critical components to providing our customers with an awesome experience! Having one contact and a Technical Specialist that is familiar with the situation saves the customer from having to repeat the situation.  Reassurance and empathy go a long way when services aren't working as we would like them to.
What are your favourite things about working at Execulink?
No two days are the same.  This means that things are always changing and stay exciting.  There are a lot of opportunities to develop and build my skills.  Execulink offers career development funds for further education to full-time employees.   As well, I love the team environment that exists at Execulink.  I'm so lucky because all of the people I work with are awesome!
What advice would you give a new hire in your department?
There is always a new situation or new challenge to overcome which means that you will never stop learning.  The best mindset to take is to not be alarmed by the things you don't know.  This can be overwhelming but, we are a team and we will support each other in areas we need to further our skills and knowledge.
How do you work to build a positive team environment?
I like to have daily check ins with my team.  I talk to each Technical Specialist every day and ask them how their day is going.  I find that this simple question lets everyone know that I'm present and here to assist if they need me.  As well, I act as a team player and I will jump in where I can assist with certain situations.  Sometimes the best way to act as a leader is to simply support one of the members of my team as they navigate a challenging situation.
As a customer care supervisor, how do you consider the
interests of all customers and stakeholders in your decisions at work?
The best example of this would be when considering a change to a process.  First, I consider the impact it may have on other teams and our customers.  Once I can confirm it will only impact the team, I will escalate for approval from my manager.
This was a wonderful chance to learn more about being a Technical Specialist supervisor.  Andrea understands the importance of how individual contributions can create a positive environment for everyone at Execulink.  We appreciate Andrea taking a break in her busy day to answer these questions.  If you are interested in joining her team as a Technical Specialist, check out our Careers Page to see what positions we have available!