Hosted PBX – A Universal Business Solution
April 29, 2021 Category: Business Services
Communication plays a fundamental role in all facets of business and having an effective and reliable method of communication is a cornerstone of any successful company. With this in mind, it's not surprising that 92% of companies in Canada have adopted Software as a Service (SaaS). According to the CDW 2021 Cloud Report, businesses who implement cloud-based services see the greatest benefits in business agility, improved security, simplified/standardized infrastructure, sourcing control, and driving digital transformation.
SaaS – Cloud-based phone systems
SaaS, or cloud-based software, is a method of software delivery that allows data to be accessed from many devices with an Internet connection. Cloud-based phone systems, also referred to as Hosted PBX, fall under this service model. They have become a universal solution for both SMBs and large organizations looking for more efficient communication tools and to reduce their business costs.
A Hosted PBX (Private Branch Exchange) is a cloud-based phone system that is hosted off-site. It allows you to make calls using the Internet rather than relying on copper wires or fibre optics to make a connection as many traditional analog phones do. Your phones are physically on-site, but they connect to secure cloud servers through a new or existing Internet connection.
Benefits of a Hosted PBX to your business
A Hosted PBX can transform your business communications. The capabilities and rich feature set of a cloud-based system extend to all business types and sizes, presenting a number of advantages including mobility, accessibility, flexibility, manageability, and cost efficiencies. On top of this, it also represents a way to scale your business for the future with continuing technological advancements, making it a valuable long-term investment.
A universal business solution
To put the term "universal" in perspective, sometimes it helps to see use case scenarios. Below we've provided some examples of companies from startup to large enterprise. With the implementation of a Hosted Phone Solution, they enhanced their business functionalities, increased cost efficiencies, and created a seamless flow of communication within their organizations.
Startup Company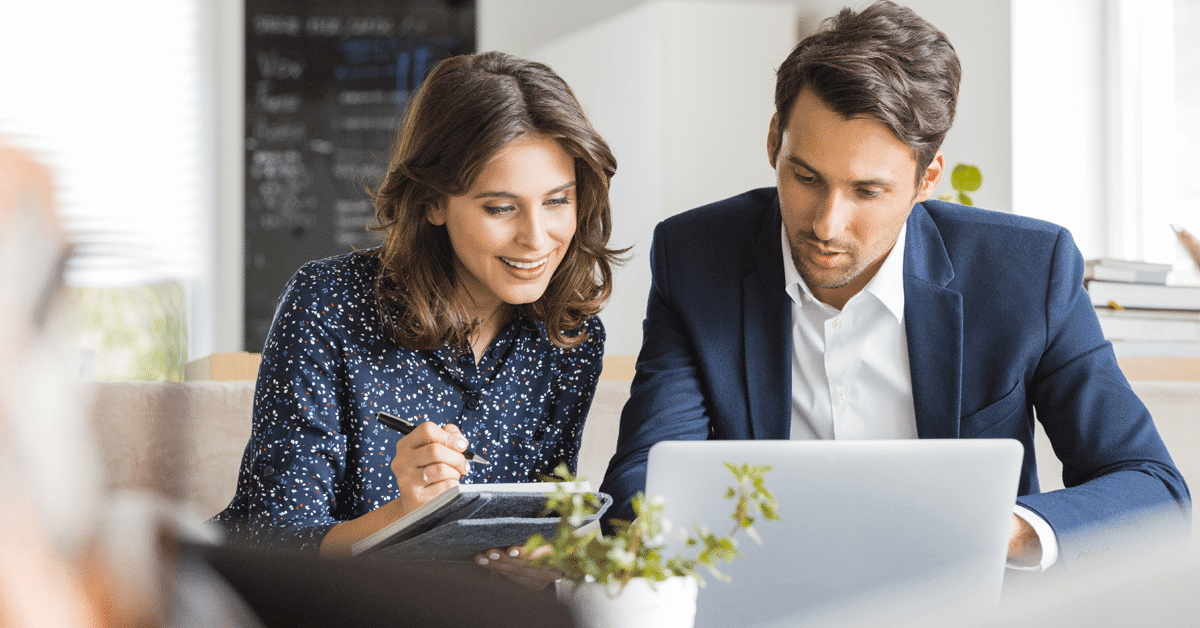 Company snapshot: Greg and Jennifer are entrepreneurs within the initial stages of their business development – a startup company seeking outside investors. They're constantly on the go, meeting with vendors, builders, lawyers, etc., trying to sort through all the details and map out the small print.
Challenge: As a startup company seeking investors, they need a solution that will help them stand out amongst their competitors and leave a positive, professional impression. They realize they need a better way to handle their call volume to ensure no important calls get missed. They need their brand to look and sound professional and they need a system that will move with them at a cost they can afford.
Hosted Phone Solution: Greg and Jennifer chose a Hosted Phone system because it was an affordable solution that saved them from upfront and long-term costs of installation and ongoing maintenance. They pay a low predictable monthly cost that helps them better manage their strict budgets.
By choosing customized features like auto-attendant, they can replicate a dynamic office environment but take calls from their mobile devices no matter where they are, never missing an important call or opportunity again.
For Greg and Jennifer, it gives the appearance of an established business even though they are just starting, making their business appear more reliable, organized, and professional.
Small Business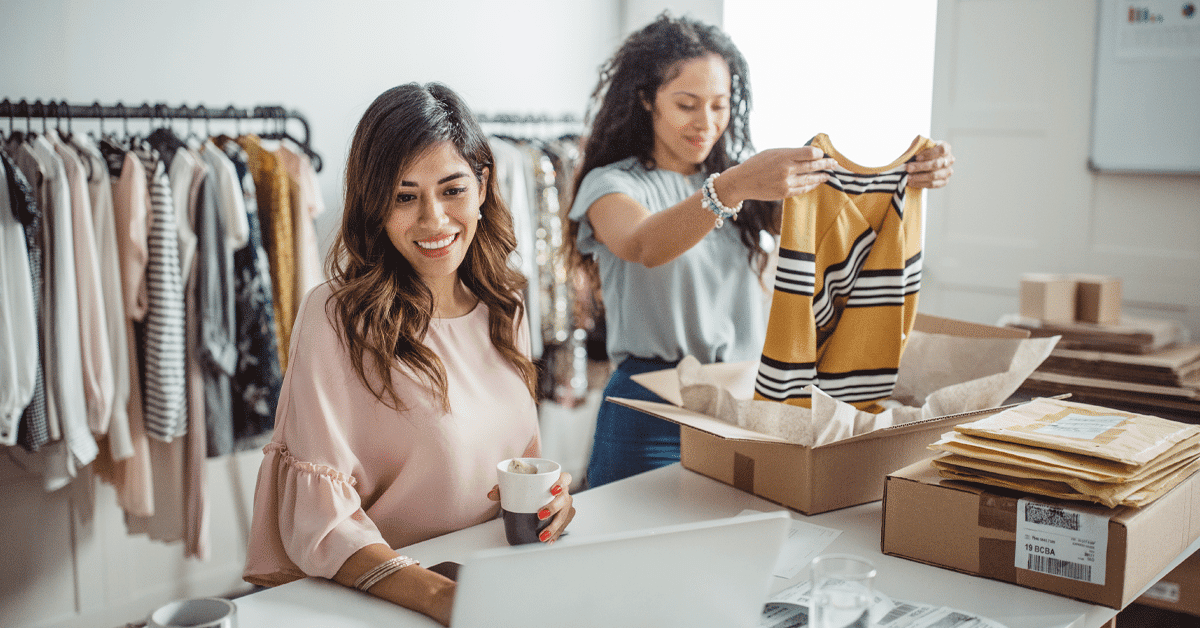 Company snapshot: Prisha owns a small retail boutique with four employees. To date, her business was running on one phone line and she and some of her employees did a lot of business on their personal cell phones during and outside of operating hours.
Challenge: As her business was growing she determined she needed to upgrade her current phone system to give her more flexibility and a streamlined approach so she could handle the incoming calls more efficiently, provide better customer service, and a more professional experience.
Hosted Phone Solution: Prisha added a phone at the front counter and one in the back office to manage calls. With her Hosted Phone system, she customized a feature set that included an auto-attendant so she doesn't have to worry about adding multiple lines.
The auto-attendant was customized to inform customers of hours of operation and location information without tying up an employee, but directed to a user/extension if they want to speak to someone. In the case of overflow calls, callers listen to special deals or information while waiting on hold.
Prisha also set up a flexible extension for each of her employees so they could take calls or receive voicemail using their mobile device when they were away from work, increasing their flexibility and productivity.
Medium Business

Company Snapshot: A medium-size Real Estate agency that specializes in residential and commercial real estate has various departments including Sales, Property Management, Lending, and Brokerage. They have 55 employees and half of them work on site and the other half are hybrid sales agents.
Challenge: As the Real Estate Team was evolving, their current phone setup wasn't keeping pace with growth. Calls were filling up all available lines, preventing users from making outbound calls at times and overwhelming the receptionist. All of this combined resulted in poor customer service and many missed opportunities.
They started looking for a cost effective phone solution that could separate each department as unique business units, be more mobile as agents are often on the road, and streamline incoming calls so large caller volume is distributed to the receptionist and team more efficiently, providing a more professional and reliable service to their customers.
Hosted Phone Solution: The Real Estate agency implemented a hosted PBX that offered them an all-in-one-solution. They customized their feature set to include auto-attendant, which acts a virtual receptionist and greets and directs callers to individual business units. (E.g. Press 1 for sales). With incoming call manager and dial by extension, they could now reach agents on the road and route calls to specific extensions or voicemails. Features like 3-way calling helped agents connect with lenders and customers quickly and paging allowed the receptionist to find agents who were away from their desk.
The Hosted PBX system streamlined their call flow so they never missed a call, allowed their hybrid sales agents to answer calls remotely from their cell phones but function as if they were on-site, and freed up time for the receptionist, increasing overall employee and customer satisfaction.
As their company continues to evolve, their Hosted Phone system can scale based on their business needs. They can add new features, additional lines for users and agents, and new departments through a simple intuitive online portal.
Large Enterprise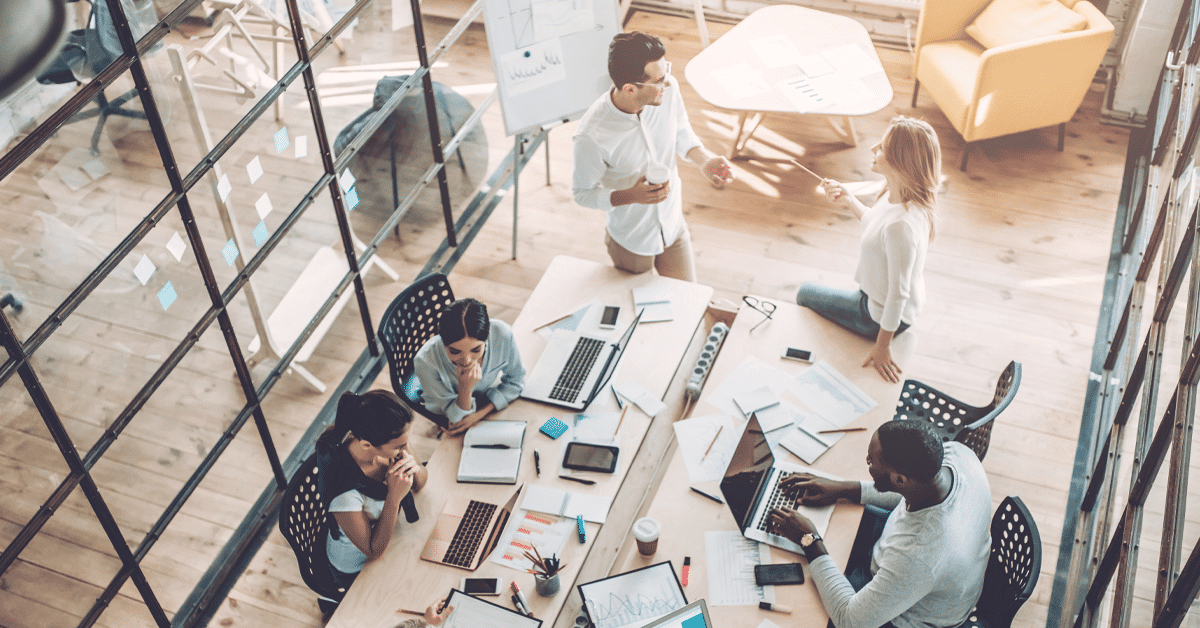 Company Snapshot: A national digital advertising company has multiple locations across Canada, with each of them providing a different area of specialized services. Their services are comprised of marketing, strategy, design, and development. Though they are geographically separated, they operate as one business unit to serve their customers. They have locations ranging from 50 to 175 employees, while some of the staff also work remotely.
Challenge: They are currently using different providers and systems across their various locations but want to be able to control and configure the phone systems for all their staff from a central point.
Hosted Phone Solution: By implementing a Hosted PBX, they now have a central management environment that is very easy to set up and configure on-site or remotely through an intuitive web interface. The system was easily expanded and deployed at each location. This provided them with a unified management platform and the extension of shared feature sets at each site. With direct extension dialing between offices and remote presence for their home office users, phone calls are managed as if all of their employees are in the same physical location. And the best part is they have a clear view of all associated costs because everything is now centralized in one place!
To sum it up
Good communication is the foundation of all companies, and a must for any successful business. A Hosted PBX is a universal solution no matter how small or large a business may be. As your company grows or downsizes, a Hosted Phone system can adapt to your needs. If you haven't already, evaluate your current phone system and ask yourself if it's meeting all your business needs. If it's not, perhaps it's time to join the other 92% of Canadian companies reaping the benefits of a cloud-based solution!
To learn more about Execulink Hosted Phone solutions, speak to an Execulink Business Representative today.

Learn more about Hosted Phone Solutions!