How to Host a Winning Super Bowl Party
February 2, 2018 Category: Pop Culture
Click here to learn more about Link TV!

Regardless if you are a football fan or if you just plan on watching for Jennifer Lopez, Shakira, and the amusing commercials; everyone enjoys a good party and what better way to celebrate than with the Super Bowl! This Sunday is Super Bowl 54 in Miami, Florida with the San Francisco 49ers taking on the Kansas City Chiefs.
Before the touchdown celebrations can begin, you'll need to prep for the big game!
The crowd will cheer for these food favourites!
If you're hosting a Super Bowl party and want to upgrade from the traditional chips, wings and pizza, we've got you covered! Score big with these crowd pleasing favourites!
Pizza football: Pizza in the shape of a football, must we say more?
Football Chocolate Chip Peanut Butter Blondies: Calling all sweet tooths! You will be invited to every viewing party with this delectable desert! Peanut butter, chocolate chips and icing- oh my!
Chocolate Strawberry Footballs: Give your strawberries a makeover with this simple, sweet treat! Everything tastes better when it's dipped in chocolate!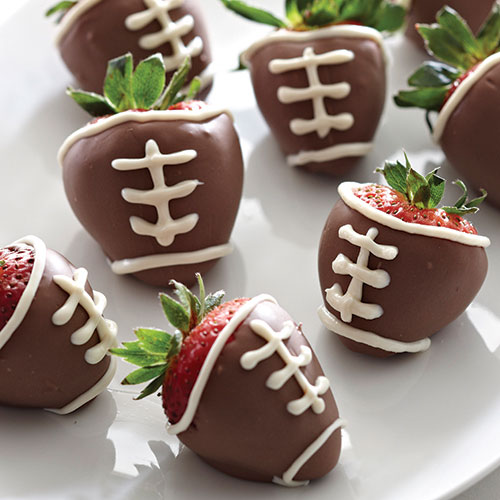 Lace up for these awesome party games!
Who doesn't love a little competition? Whether you're a football lover or just watching for the company, entertain your guests with exciting and interactive games to that will have them cheering "touchdown!"
Super Bowl Bingo: Every player gets candy or pretzel Bingo markers and the first one to call out, "Bingo!" wins!
Judge the Commercials: Have everyone vote on their favourites with funny scorecards!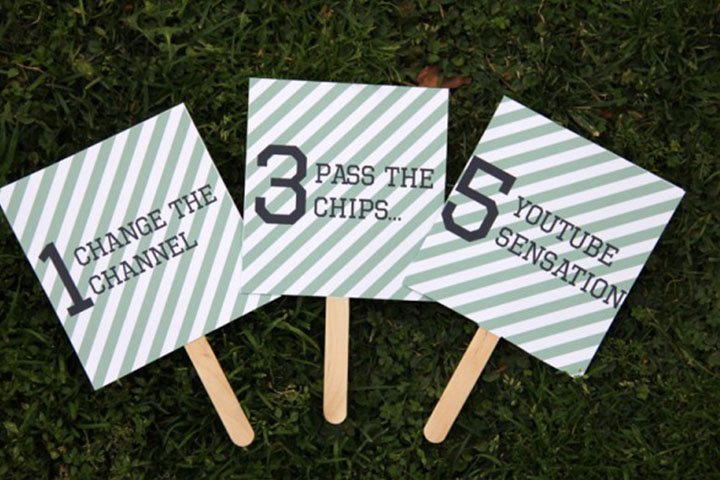 Tune in for the commercials!
Did you know, the cost of a 30 second Super Bowl ad is around $5 million?! With a budget like that, no wonder these commercials have high-end productions and celebrity cameos!
Here is a sneak peek of some of our favourites so far:
2018 Hyundai Sonata: This commercial highlights the 2020 Hyundai Sonata's Smart Park feature and stars Chris Evans, John Krasinksi and Rachel Dratch.  These actor's Boston accents also play a large part in the commercial!
Google "Loretta": This commercial is heartwarming and shows the importance of memories.
Avocados from Mexico: Do you know where your avocados come from?  After watching this quirky commercial starring Molly Ringwald we certainly feel more inclined to seek out Mexican avocados.  No one can deny the ever-increasing popularity of this vegetable.
Practice your dance moves!
What is a Super Bowl without a big spectacular Half Time show? This year Jennifer Lopez and Shakira will be performing, although details on their performance have been kept under wraps.  J-Lo has posted a few sneak peek photos on Instagram causing fans to speculate that there is sure to be a ton of "glam" for the performance. Could we expect anything less from these two?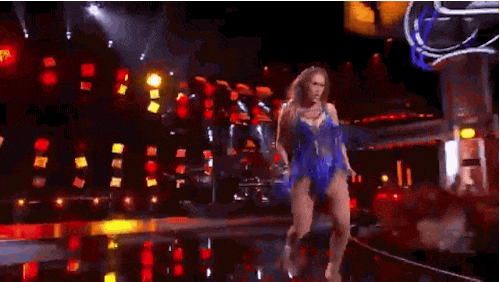 Enhance your viewing experience!
With Link TV, we're giving you a Super Bowl experience unlike any other! This year, enjoy the flexibly to watch the live game from anywhere in your house on your TV, Tablet or Smartphone!
Can't make it home in time for the game? Don't worry, Cloud DVR has got you covered with the option to record, pause, rewind and fast forward your programming. Forgot to record? Use the Catch-Up feature to re-watch the game up to 24 hours after it airs or if you happen to miss the first few minutes, use Restart TV to restart the game from the beginning!
We want you to have the awesome Super Bowl experience that you deserve, so this year, tune in with Link TV and watch the game live on CTV (Channel 10) and NBC (Channel 24).
There is no doubt that this year's Super Bowl will be a must-watch! Tune in on Sunday February 2nd and don't miss a touchdown, tackle or field goal!