Humans of Execulink: Andrea Atkinson
January 20, 2023 Category: Humans of Execulink
Andrea Atkinson is the Vice President of Customer Experience at Execulink. She is an experienced leader and is dedicated to ensuring that every customer feels heard and valued. Throughout this Human of Execulink blog, you will have the opportunity to learn more about Andrea's background, her role, and what makes her enjoy working at Execulink.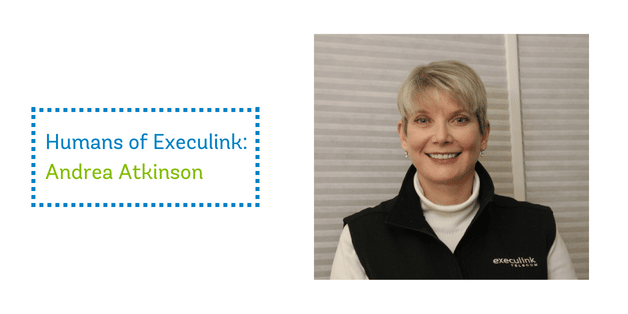 How long have you worked at Execulink and what are your daily activities?
I've worked at Execulink for almost 6 years.  Every day I get to work with really smart people to deliver a great experience to our customers and find ways make our processes as efficient and effective as possible.  There is a lot of variety in my job so it's very interesting and keeps me on my toes.
How have you found our business culture to be?
We are proud of our Values and we strive to live them in our actions.  We are accountable to our customers, our employees, and our ties to our local communities are very important to us.
What is the most unusual aspect of working at Execulink?
Execulink has about 220 employees.  Our size allows every person in the organization the opportunity to make a meaningful difference.  During a company meeting a front line employee suggested a change.  The next week it was implemented!
What is one item you learned in the previous month, whether connected to telecommunications or not?
I've just started working with the Installation & Repair team so I am learning a lot about how they stay safe.  A bump cap is like a baseball cap but it has a hard plastic shell inside and protects against minor impacts.
One thing you would tell your 13-year-old self, what would it be?
Don't be afraid to do what scares you, that is where you can learn and grow the most.

Learn more about our current employment opportunities!