Humans of Execulink: Andrew Mustard and Georgia Owen
September 27, 2023 Category: Humans of Execulink

Click here to see Execulink's Home Internet options

The Project Management Team (PMT) supports Execulink through project management and bring organization, consistency and efficiency to the business. Andrew Mustard and Georgia Owen from the PMT sat down with us and discussed what it was like to facilitate projects here at Execulink.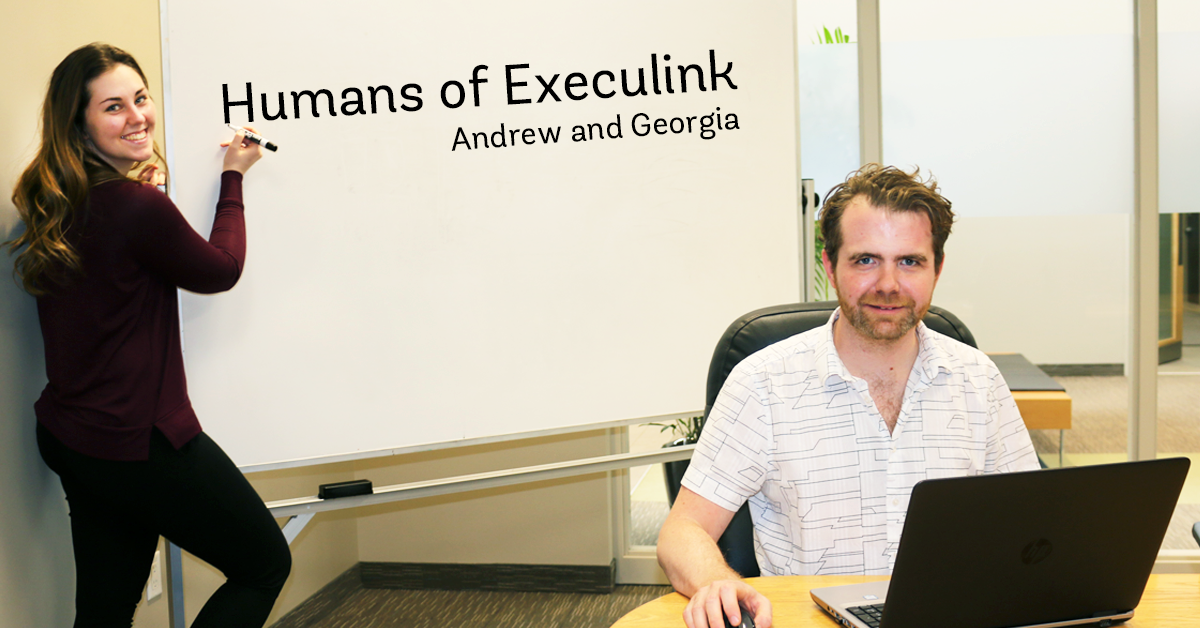 1. How long have you worked at Execulink?
Andrew (A): I have been with Execulink since December of 2011. I originally started in the Marketing department and moved over to managing projects and improving processes 7 years ago.
Georgia (G): I have been here for just under 4 years in my current role. Years ago, when I was studying accounting at the University of Guelph, I worked as an Intern in the Finance Department for a summer here at Execulink. After I graduated I had an awesome opportunity to come back and earn a position on the Continuous Improvement Team which is now the PMT.
2. How would you describe your role?
A: Our team oversees multiple projects across every phase of development – including supporting product launches, simplifying and improving internal processes, coordinating equipment and system updates – and everything in between.
G: We are able to contribute to all aspects of the business which is both rewarding and exciting – there aren't many slow days in our world.
A: We also have the opportunity to coordinate projects across all departments here at Execulink. We work with some amazing people!
G: Meeting facilitation is a major part of our day to day work life. We fill our board rooms with some very intelligent people and assist these groups into creating solutions that ensure our customers are getting the telecommunications experience they deserve.
3. What are some challenges you've overcome while working here? What is your approach to problem solving?
A: Being ready for anything! We like to plan for the worst so when challenges arise, we are ready to act.
G: Before major launches, we always write down all potential issues and ensure we have a mitigation plan for each scenario.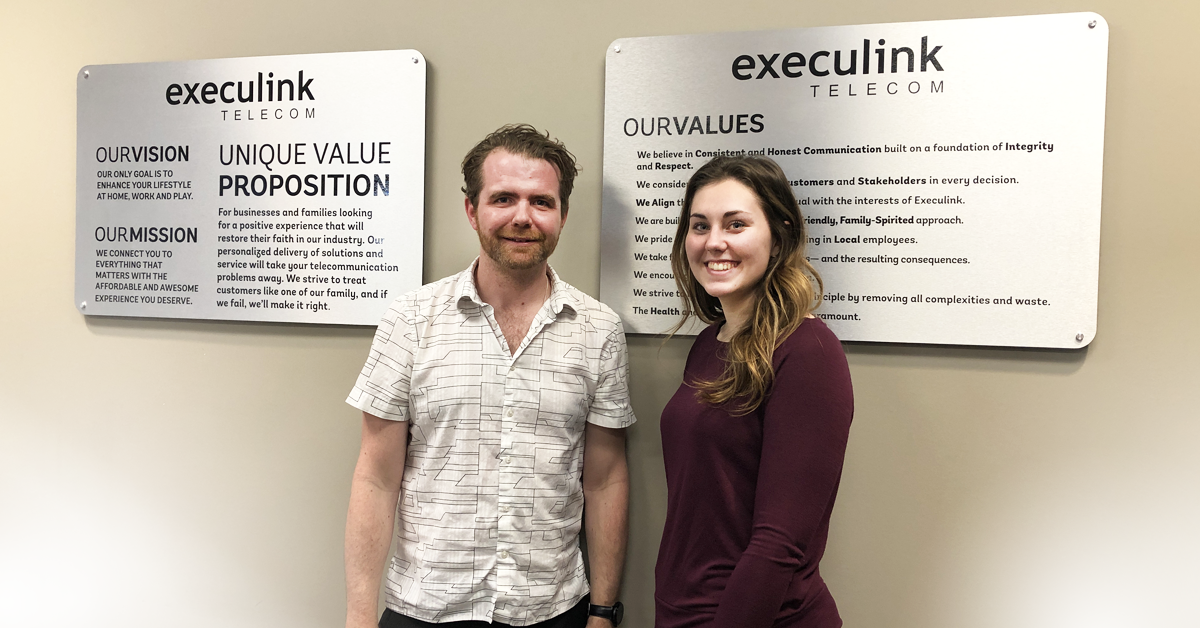 4. What is your vision for the future of Execulink? What industry developments or technology are you excited about?
G: In our positions we are lucky to have a front row ticket to witness a lot of changes in the industry and within our company.
A: Recently we upgraded the middleware (channel guide, menu, etc) for our TV service which gives our customers a better viewing experience – a more modern guide interface, recommendations and other features you see on video platforms. It has been rewarding seeing these improvements positively impact our customers. We are looking forward to being able to continuously improve all of our services.
What are your favourite things to watch on TV?
G: Although we are both huge podcast fans (particularly anything true crime – Crime Junkies is an official PMTs recommendation) we also like TV shows.
A: I like a lot of shows on HBO – such as Watchmen, Westworld, Game of Thrones and Sucession.
G: The list of my favourite TV shows is similar to 95% of all girls – Greys Anatomy, The Bachelor, Dexter, House, The Office, and Friends.
Could you describe some of your hobbies?
A: I enjoy cycling and golf in the summer, and I enjoy both watching and playing hockey in the winter.
G: Growing up I was really into swimming – an activity I still really enjoy today in addition to participating in cross platform workouts. I have a passion for interior design and try to get up to my family cottage as often as possible.
What do you enjoy most about working together?
G: We work really well together and are always there to support each other. Productivity is very important to us but we always find time to laugh.
A: Not only are we able to help each other brainstorm to solve problems, but after difficult meetings/days it's very beneficial to debrief with someone to wind down and improve for next time. I feel more relaxed around Georgia and I help bring out her creative side – we are an awesome team.
This was a great opportunity to learn about the PMTs  both personally and professionally.  Their collaboration skills are truly unparalleled! If you would like the opportunity to join Execulink and be part of a project Andrew or Georgia coordinate check out our careers page.