Humans of Execulink: Donna Meyer
February 5, 2021 Category: Humans of Execulink
Donna is a member of Execulink's LAN (Local Area Network) team.  She works hard to keep our offices in Woodstock, Burgessville, Tillsonburg, Port Dover, and Thedford connected. She ensures every team has access to the programs, files, and hardware they need.  Since COVID-19 began, she now supports everyone who's been working remotely.  She's passionate about helping others and her positive attitude is contagious!
Working from home? Check out Execulink's Home Internet options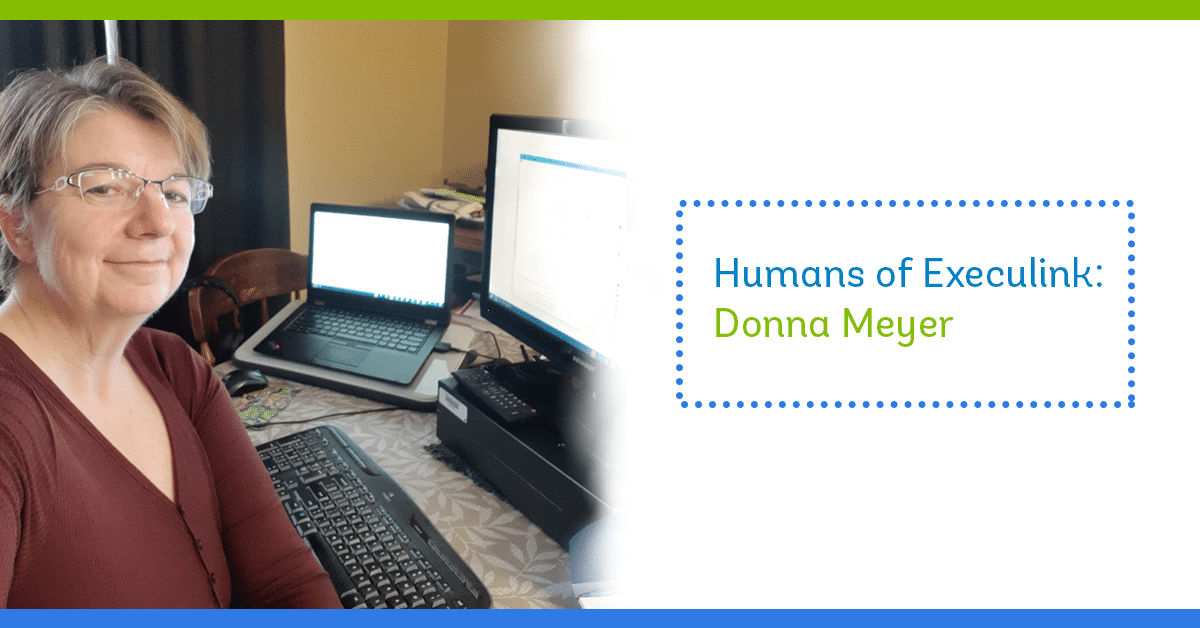 How would you describe your position and how long have you worked at Execulink?
Never a dull moment and never the same day twice!  The LAN team is responsible for setting up Execulink employees with logins and access to programs and files based on the department they work in as well as providing the employee with any hardware required to do their job.  I consider Execulink employees our customers. I've been with Execulink for 4 ½ years. I started in a contract position with LAN for half a year and then went to the Account Support team for a year and then back to LAN.
What is your favourite memory from work?
Besides the day I got hired full time, I'd have to say the first lockdown in March of 2020.   Our team set up about 130 employees to work from home in 2 ½ days. We created VPN profiles for them to connect to work. We set up users with Remote Desktop sessions so they could have access to all of Execulink's files and programs. That was a huge accomplishment for the team!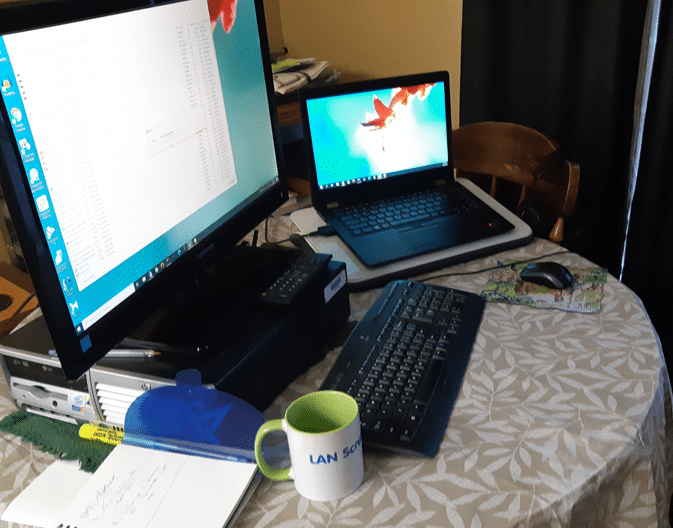 How do you prefer to start and end your day?
Work day: I start my day with a cup of coffee while reviewing emails and checking on LAN tickets followed by check-in with the team.  To end my day, I go over my To-Do list for the day and move anything that didn't get done to the next day as well as a final check-in with the team.
Day in general:  I like to start my day with a game or two of Candy Crush. Don't judge me! To end my day, I like to read a couple of chapters of whatever book I'm reading.
Do you have a favourite newspaper, book, or blog that you like to read?
I like mystery books and I like our Humans of Execulink Blog 😉. My favourite book is called "Master of the Game" by Sidney Sheldon.
What's the most common IT-help question you get from employees at Execulink?
The most common question I receive from the employees of Execulink would have to be "Why can't I access usershares?".  This is our internal file-sharing system that is essential for every team.
Rapid Fire – THIS OR THAT Questions!
Remote work or in office? In office!
Internet or TV? TV!
Wi-Fi or Ethernet? Wi-Fi!
Laptop or tablet? Tablet!
Book or movie? Book!
iOS or Android? Android!
Iced coffee or hot coffee? Hot coffee!
Movie at home or movie at the theatre? Movie at home!
Mac or PC? PC!
Text message or phone call? Text message!
We loved this opportunity to learn more about Donna's work at Execulink! She provides an awesome experience for our employees by getting them set up with the tools necessary to do their jobs. The help she provides on a daily basis is appreciated by everyone.  If you're interested in joining the LAN team, be sure to check out our Careers Page for any open opportunities.
Check out Execulink's Business Services for the Remote Workplace!

About Execulink
With over a century of experience in the telecommunications industry, Execulink has been serving Ontario proudly since 1904. Our team is extremely knowledgeable about our products and plans and we are happy to help in any way we can. We offer several unlimited Internet options that are straightforward and easy to understand.  Give us a call at 1-866-706-1942 to learn more.