Humans of Execulink: Ian Stevens
May 26, 2020 Category: Humans of Execulink
Click here to see Execulink's Home Internet options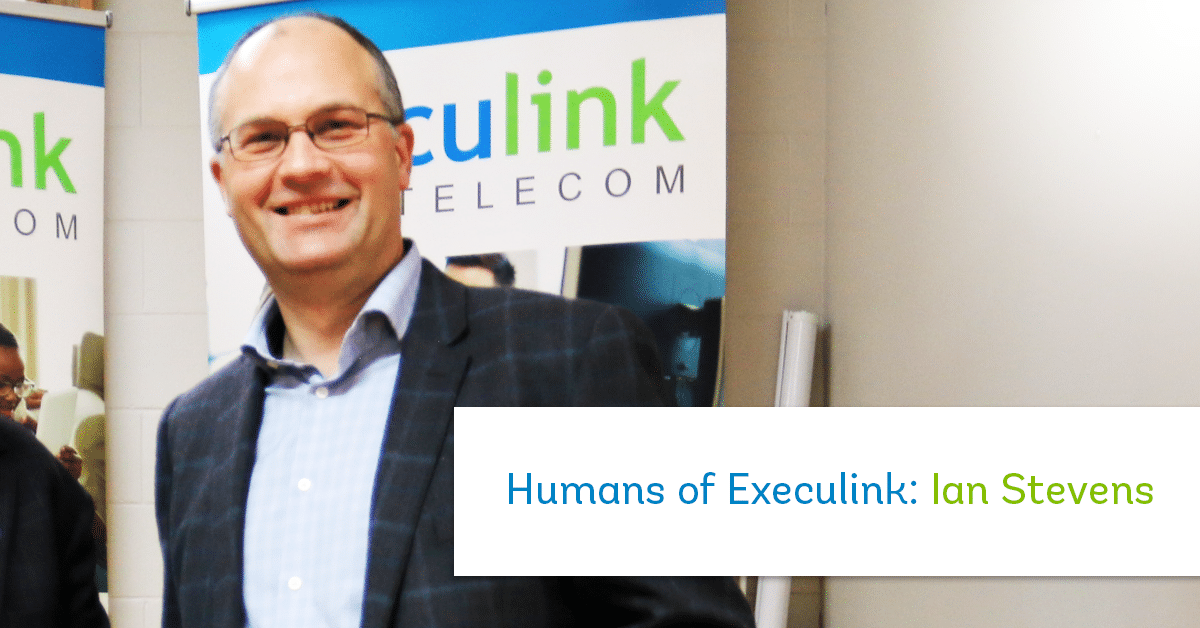 Execulink's mission to provide an awesome telecom experience is something that is deeply woven into the fibre (get it?) of the business, and that is part of the reason why Execulink has thrived for over a century. The other part may be this family-owned company has maintained consistently strong leadership whose adaptability and laser-focus on living our vision, mission and values has borne a local success story.
Ian Stevens has been CEO of Execulink since 2006 after working as VP of Operations for several years. As his position changed over the 20 years of working in telecommunications, he has come to recognize the importance of continuous improvement. This improvement is always based on what is best for all stakeholders – the company, its staff, and most importantly, its customers. When we asked Ian how he determines what the right moves are for the company, he said, "Maintaining contact with customers is a big part of it. It allows me to get a better understanding of their needs and make those key decisions, which is why I love talking to customers at our community events and information sessions."
Ian answered a few more questions for our blog below, providing deeper insight on his outlook for the future of Execulink, what he is proud of and what he has learned.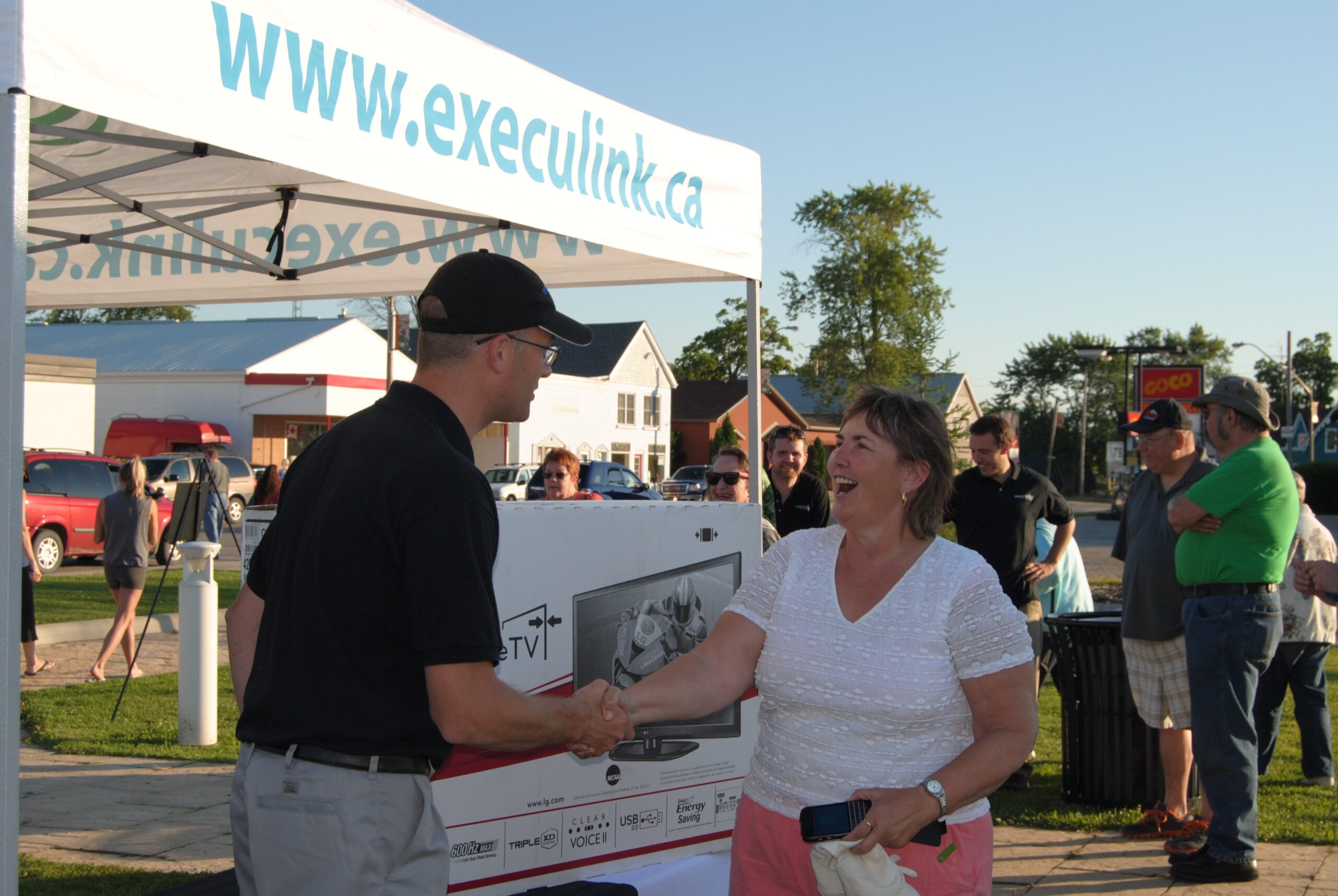 What projects or recent changes excite you about the future of Execulink?
Staying innovative is a core value of Execulink, this means there are always new initiatives requiring creativity and collaboration internally and with partner organizations.  Recently we were thrilled to announce upcoming Fibre projects in Turkey Point, Long Point, Kettle Point, Rural Bosanquet & Lake Shore with the Southwestern Integrated Fibre Technology initiative (SWIFT).  Throughout the history of Execulink, we have always advocated to bring big city services to our roots which is small towns and rural Ontario. We have been expanding our network the best we can on our own in Norfolk, Middlesex, Oxford and Lambton counties.  Establishing a partnership between Execulink and SWIFT is extremely beneficial to the residents in these markets.  As this project unfolds, I hope the organizational learnings we gain from it will become a template for future Fibre builds in rural areas that are high cost to service.
How would you describe our company culture? How do you see the vision, mission and values in your work on a daily basis?
Over the 100+ years Execulink has existed, the values have not changed and are a written document of the values I was raised with.  By writing them down, the organization has a bar we can be measured against that we can use to test ourselves in moments of consequence.  I use them and I see evidence of my colleagues using them to make better decisions about our customers, our community and our people.
How do you think your leadership style has changed throughout your time as CEO?
As a company grows, your leadership style must evolve as you challenge those that work for you to take on more responsibility.  Embracing pragmatic accountability, creating a vivid description for the future and a concise leadership structure all help deliver on our vision, mission and values.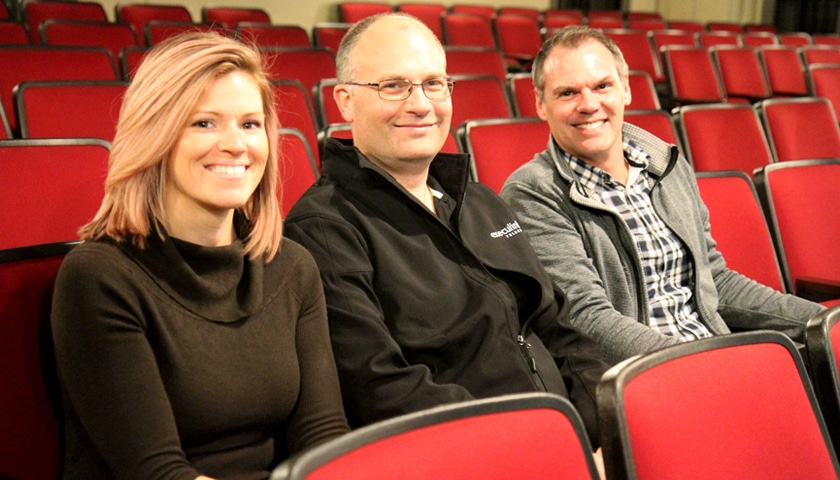 What advice would you give to a new hire of Execulink?
We are proud to support and invest in local employees in Woodstock, Thedford, Delhi, Port Dover and soon Tillsonburg!  Welcoming a new member to our team is an exciting opportunity for both the company and the new employee.  Many members of the Execulink team have worked here for years and their careers have developed successfully.  For new hires, I want them to know – you are part of a team that wants you to be successful.  Your ambition and ability to deliver a personalized customer experience will benefit your career development.
What makes you proud to be CEO of Execulink?
I am most proud of the people I am lucky to work with on a daily basis.  Watching our team achieve great things for each other and for our customers is extremely rewarding. Every member of our team is important to our success and I am grateful for everyone's hard work.   In the last couple of months, as our team quickly adapted to working remotely, I have been reaching out using video and through our company chat rooms to stay connected.
During these interviews we like to ask about the TV channels our employees recommend. Which do you enjoy the most?
I usually watch TV by using our Video-On-Demand or Cloud DVR service.  We offer so many awesome movies and TV shows. I appreciate the ability to watch them according to my schedule.  I enjoy sci-fi and UK police dramas the most.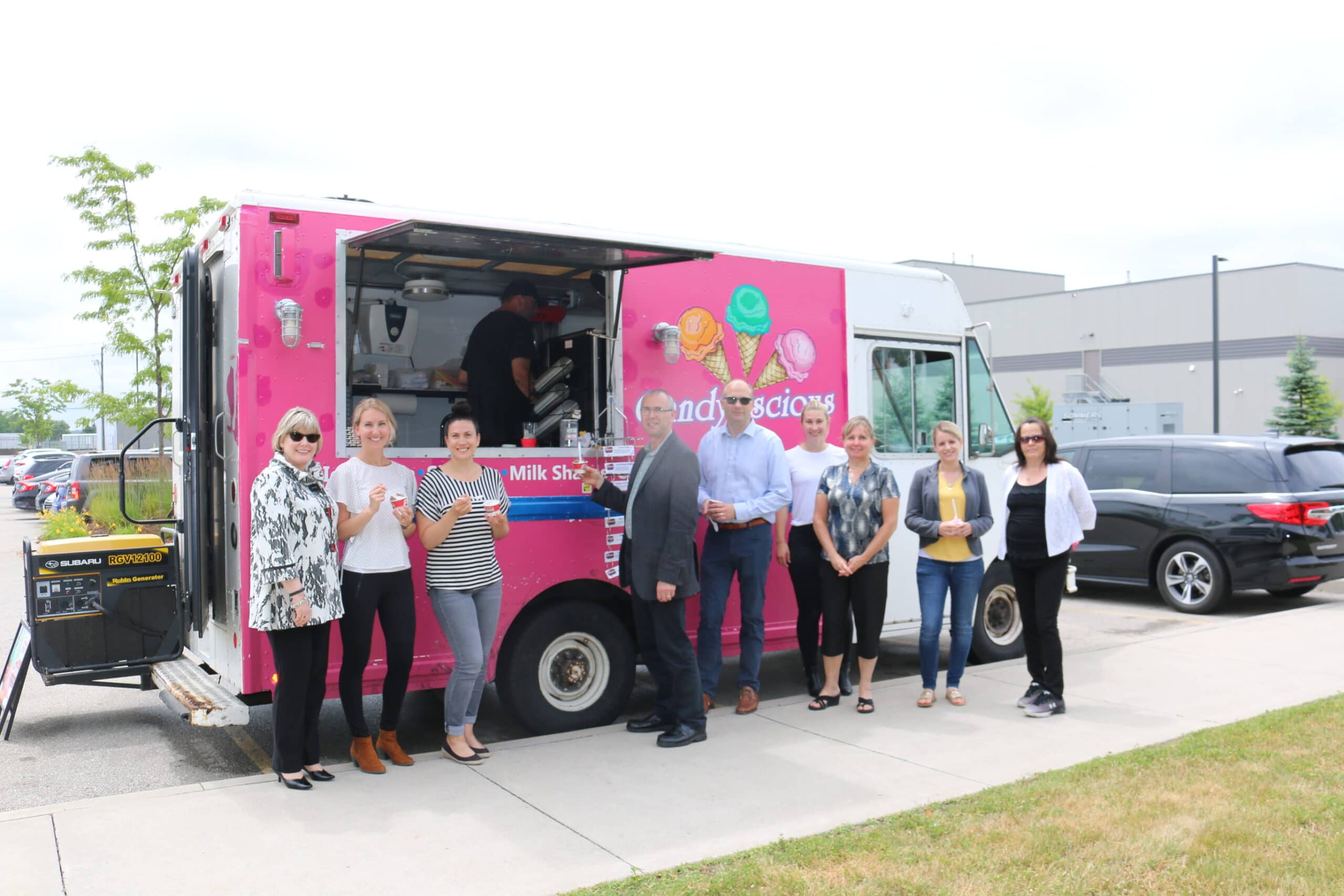 Click here to see Execulink's Home Internet options

We appreciate Ian taking the time to answer these questions about his experience as CEO of Execulink. He is passionate about his work and enhancing the lives of the customers we serve.  In his spare time, Ian enjoys being outdoors with his family and skiing in the winter.  Staying in touch with nature allows him to reflect and unwind.
If you would like to join our team check out our careers page to learn more about the open opportunities.