Humans of Execulink: Kim Garrick
May 26, 2023 Category: Pop Culture
Let us take you behind the scenes of our technical team and learn about Kim, our Technical Specialist Supervisor. Read along as she shares about her role, her team and their crucial role in helping Execulink customers receive the service they deserve.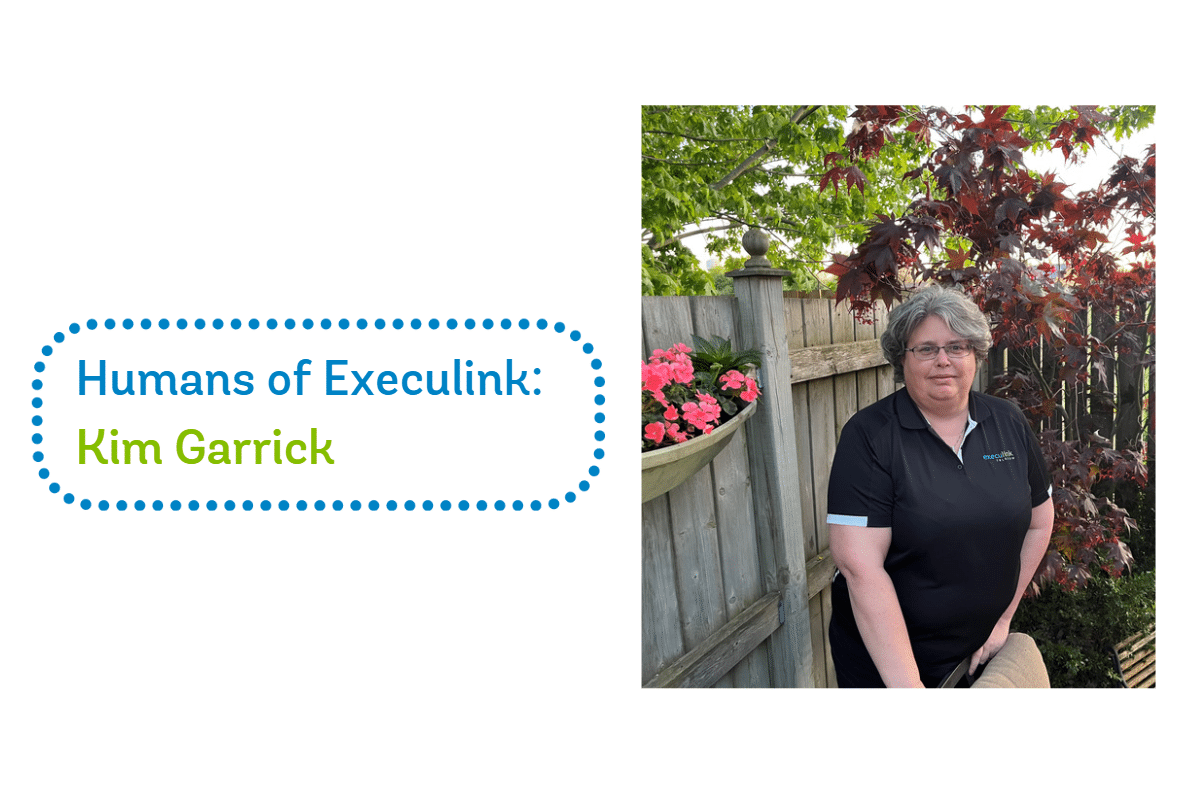 1. How long have you worked at Execulink and what are your daily activities?
I have been working at Execulink Telecom for 5 years, starting as a Customer Care agent and gradually growing in the company. Currently, I am the Technical Specialist Supervisor.   I supervise a great team of 13 Technical Specialists that help support our business customers, along with responding to service issues report to our service teams and vendors.   Any issues that our Customer Care or Sales teams cannot resolve, are tasked to our team to investigate and help repair. We work with many teams, including our technicians that help at our customer's residence, to resolve any issues that come.   Every day can be different-reviewing for issues, training for new products, and helping my team with any of their questions.
2. Are there any specific skills or strengths that you bring to your role that have contributed to your success?
I have several years of experience working in support teams dealing with complex issues and analysis. Moving into my new role as supervisor over a year ago allowed me to use these skills to help improve the support we are offering to Execulink and to our customers.
3. Can you describe a particularly memorable project or accomplishment you've achieved during your time here?
Rebuilding the technical support team. When I was hired as the supervisor, we were a team of six, working from home during the pandemic, during a time where many people were moving jobs because of the ease and need in many areas. This led to challenges with hiring and retaining employees and caused delays resolving issues. To overcome these obstacles, we implemented a range of new tools to support remote work. This brought about significant changes in how we trained new team members, provided daily updates, streamlined reporting processes, and fostered a positive team attitude.
I'm proud to say that these efforts have been a success, resulting in a stable and cohesive team that collaborates and supports one another every day.
4. How do you stay motivated and maintain a positive attitude during challenging times or high-pressure situations?
We have a very supportive, positive team here that is great at celebrating the wins.   I have trust in my team to work through any critical issue with ease, and failures are a learning opportunity to do better. With a great culture here of support. It makes it easy to remain positive in any situation.
5. What hobbies or interests do you pursue outside of work?
Gardening and Cooking. My ginger molasses cookies are always in high demand when we meet in person at the office.
Watching TV in real time or recording? Recording – our rewind option on Execulink TV is very helpful!
Paper and pen or digital notes? Digital notes
Facebook or Instagram? Facebook
Music or podcasts? Music – Vinyl to tell you the truth… Love the sound.
Sunrise or sunset? Sunsets
Laptop or desktop? Laptop
Game night or movie night? Movie night
Dogs or cats? Tough one… Dogs
City or country? Country girl all the way.
Text message or phone call? Phone call. Love to talk to people as you get to know the person.