Humans of Execulink – Mandy Kempster
November 18, 2022 Category: Humans of Execulink
Learn about Mandy's history and role at Execulink and how she strives to provide an awesome experience to our customers throughout their installation timeline!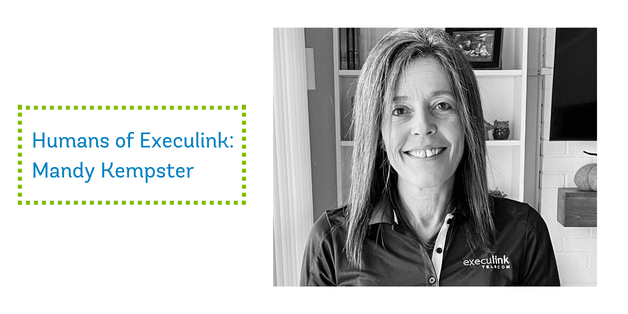 1. How long have you worked at Execulink and what are your day to day activities?
I have worked at Execulink for 17 years. I started off in Sales both residential and then business.  I then transitioned to our Sales Support team.  My focus now is on being a dispatcher and ensuring that we are able to install our customers in a timely and efficient fashion.
2. What do you enjoy most about working at Execulink?
Having many years of experience and knowledge instills a strong feeling of confidence and nothing feels better at the end of the day to know that I personally helped a customer have an awesome experience.
I believe that providing Consistent and Honest Communication is key to providing excellent customer service. This allows us to build trust by providing consistent answers.
4. If you could do another job for just one day, what would it be?
I would love to be a storm chaser for one day.
5. What is the best career lesson you've learned so far?
To always come through with a promise to follow up even if there are no new updates.  Keeping our customer informed and in the loop will always earn trust.
Rapid Fire – 'This or That' Questions!
Phone call or video call? Video
Learn by watching or learn by doing? Doing
Passenger or driver? Drive
Execulink blue or green? Green
TV theme packs or pick packs? Pick Packs
Night or morning? Morning
Coffee or tea? Coffee
Recordings or Live TV? Recordings
Laptop or desktop? Laptop