Local Events for Canada Day 150
June 28, 2017 Category: Pop Culture
Click here to see Execulink's Home Internet options

As Canada's 150th birthday approaches it is interesting to see what is going on in South Western Ontario. There is so much happening in the area, so many different and interesting activities, that I have no idea what I am going to do for the day to celebrate!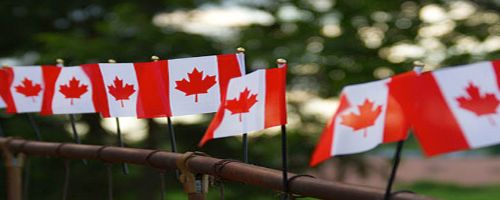 Grand Bend and Area
There are many activities happening in the area this coming Canada Day. A few include Forest Kiwanis Canada Day 150 Celebration and Grand Bend Canada Day Celebrations.  At Forest's celebration you will have the chance to watch a parade starting at 1:30 pm, see the unveiling of the new memorial carving, and enjoy a BBQ and live entertainment until the fireworks at dusk. The Grand Bend Canada Day Celebrations will have live music at the Rotary Community Stage and then fireworks starting at 10 pm.
KW and Area
This Canada Day there will be fireworks being held in multiple locations throughout the KW region. A few locations include Bingemans, Columbia Lake Fields, Riverside Park, Kitchener City Hall, Norm S. Hill Park, and Schmidt Park. Other activities include:
Canada Day in DTK: Kitchener City Hall will host free country music including the River Town Saints and James Barker Band as well as food vendors and fireworks off of City Hall.
Canada Day at the Waterloo Region Museum: Learn about how people lived and ate in 1914 and enjoy games such as croquet and horseshoes.
Joseph Schneider's House: This July 1st also celebrates the 201st anniversary of the building of Joseph Schneider house. Celebrate with cake at 2 pm on Saturday and free admission for the weekend.
University of Waterloo Canada Day Celebration: The award winning children's performers Bobs & Lolo will perform for the kids and then Tom Cochrane with Red Rider for the adults, followed by a firework display!
Cambridge Canada Day Celebrations: There will be live entertainment, a parade, Children Area and Carnival, and fireworks.
McDougall Cottage Canada Day Celebration: Here you can celebrate the Scottish-Canadian heritage with tours, treats, crafts, and music.
SteamFest 150: Take a ride on the 100 year old steam train, starting and ending in St. Jacobs. Enjoy jigger rides and steam cooked food as well!
This isn't all–There are a ton of other activities happening in the area as well!
London and Area
In London there is a large variety of cultural and Canadian celebrations throughout the city and surrounding area. A few I personally found interesting include the Sesquifest, Dominion Day at Fanshawe Pioneer Village, and the Confederation Party.  Here is a summary of these events and a few more:
Fireworks: Some locations you can find fireworks include White Oaks Parks, Harris Park, Argyle Arena, Prince Andrew School Park (Lucan), Main Beach (Port Stanely), Pinafore Park (St. Thomas), Lake Whittaker Conservation Area.
Canada Day at Harris Park: This gathering includes a First Nations gathering, Canada birthday cake, exhibits honoring famous Canadians, and fireworks.
Sesquifest: If your Canada Day is already packed like mine, this is, luckily, a 5 day celebration in downtown London. Here you can experience a 360-degree projection drone, go ice skating, see iconic Canadian headliners and as always, enjoy food and beverages.
Dominion Day: Dress up in your Sunday best and party the old fashioned way. Enjoy cake, lemonade and other activities at the Pioneer Village that bring the past to life!
Confederation Party: Party like its 1867, 1917, and 1967! Enjoy carnival games and historically themed performances, tour the Eldon house, and enjoy live music.
South London Canada Day: At this celebration you are able to leave your hand print on a Canada 150 banner, have fun in a photo booth, enjoy food and end the night with a drone light show and fireworks.
Canada Day at Delaware Speedway: Go and watch the APC series, Ontario Legends Series, Open Wheel Modifieds, and fireworks!
Canada Day Train ride: This is a round trip scenic rail ride starting in Port Stanely.
Norfolk County
In Norfolk County things kick off in Delhi on Friday, June 30, at 7pm. At this time the Tobacco Kiln will receive its official heritage designation. Throughout the evening, you are able to enjoy a mix of folk and bluegrass music and a BBQ.
On Canada Day, there is a ton of things happening as well:
Port Dover Celebrations: Go and see a soap box derby, a parade of boats, a parade, live music, food, and of course, fireworks!
Canada Day Car Show: Start your morning right with a Pre-50s-themed classic car show being held at the Ramblin Road Brewery Farm.
Open House Farm Party: Visit Wholesome Pickins in Delhi for a day filled with food tasting, bouncy castles, face painting, and more.
Otterville Canada 150 Celebrations: This is a 3 day celebration that includes BBQ's, farmers market, bubble soccer, baseball, a chicken wing ding, canoe races, a rubber ducky race, and of course, fireworks!
Port Rowan: In Port Rowan you can enjoy hot dogs and cake as well as a melody of live music. Then venture down to Backus Heritage Conservation and take a tour of the Backhouse Grist Mill for free!
Tillsonburg
In Tillsonburg you can never miss that Canada Day pancake breakfast and farmer's market in the morning and the model ship regatta afterward. From there you can enjoy the Annandale NHS fun fair, the classic car show, the parade, the "Back to the 50's" concert. Then to end the night, you guessed it, FIREWORKS!
Woodstock
Last but not least, we have Woodstock's Canada Day Celebrations. Enjoy the crafters alley, exhibitions and demonstrations, the Lion's Club beverage garden, and Canada Day CUPCAKES. Oh and end the night with a spectacular fireworks display!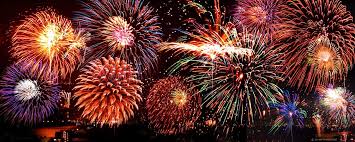 Phew, now that those are all listed out… I have to decide what to do with myself this Canada Day! There are so many amazing activities and events going on to celebrate Canada's 150th birthday that it will be difficult to choose what to do. Either way, I know I am going to enjoy some birthday cake, fireworks, and all of the Canadian pride and joy!
Sources:
http://www.lambtonshores.ca/en/Calendar/events/Details.aspx?Id=84be8cd1-347e-4b49-b40f-61b4094573e6
http://www.todocanada.ca/canada-day-fireworks-festivals/
https://www.norfolktourism.ca/events/
http://www.tillsonburg.ca/Modules/News/index.aspx?newsId=92e9cd20-3a90-4f82-913b-f5f15d3a4152
https://www.cityofwoodstock.ca/en/visiting-woodstock/canada-150—july.asp

Click here to see Execulink's Home Internet options