Phone Phishing Scam: What it is and how to protect yourself
August 9, 2017 Category: Pop Culture
Click here to learn more about Execulink's Mobility services

These days it feels like we are constantly called by unwanted telemarketers trying to sell us something. Are those annoying calls from air-duct cleaning companies ringing a bell? Yes, these calls are irritating but even more serious than this are the calls from someone trying to get your personal information like your credit card number. Yikes!
This is exactly the scary situation that we've learned about recently. Some of our customers have reported that they have been called by 519-700-7000 and the caller has claimed they are from Execulink and asks for their credit card information.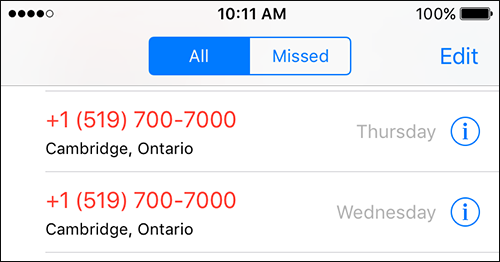 We want you to know that this is not Execulink calling or any other company associated with Execulink. This telemarketer is using a technique called Caller ID spoofing and has altered the display phone number in order to trick you into answering the call. Execulink cares about your security and would never call you and ask for your full credit card number.
How do you protect yourself against spoofed calls?
When in doubt about the company calling, we recommend that you hang up and call the company back directly.
Don't give out personal information to a caller.
Register your telephone number on the National Do No Call List
Block or filter unwanted calls if you have the calling features to do so.
Report the call to the CRTC and the Canadian Anti-Fraud Centre.
Trust your gut and if your gut is telling you that the call seems odd, then it likely is. Take the necessary precautions and protect yourself from these spam calls and don't be their next victim.

Click here to learn more about Execulink's Mobility services