Pumpkin Spice and Everything Nice
October 20, 2017 Category: Pop Culture
Click here to see Execulink's Home Internet options

As fall brings cooler weather, knit sweaters, and leaves changing colour. It also brings back EVERYTHING pumpkin spice!
And when I say everything, I mean everything. You can find pumpkin spice in teas, lattes, coffee, hot chocolate, candles, doughnuts, muffins, scones, ice cream, m&ms, wine, beer, cough drops, protein powder, mini wheats, pet food, and candles.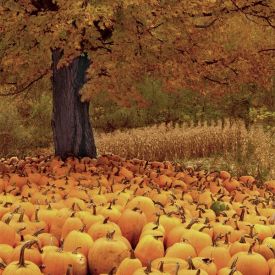 So what is pumpkin spice?
Oddly enough pumpkin spice often isn't made with any actual pumpkin in it. It consists of ground cinnamon, nutmeg, ginger, cloves. If these spices remind you of a common flavour or recipe it makes sense, these are the spices that are used when making pumpkin pie. Although many pumpkin spice products aren't made with actual pumpkin, you can find some that are made with pumpkin puree. If you are curious if the product you are getting contains actual pumpkin or not, check the ingredients label.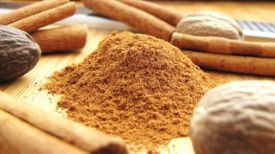 Will pumpkin spice be the superior fall flavor forever?
There are many amazing fall foods and flavours that come around this time of the year. Squash, apples, and maple are all very prominent and delicious fall flavours. Although pumpkin spice has been the go-to fall flavour for many years now, there are many different fall tastes,such as apples, cinnamon and anything which is sweet and savory. This fall we have be seeing an increase in maple flavoured items such as coffees, iced teas, yogurt and chips. So heads up pumpkin spice; maple may takeover! For all of you pumpkin spice lovers– I wouldn't worry; pumpkin spice likely won't go far.
Personally, I am a fall lover; the leaves changing, cool weather, the food, pumpkin spice, and everything nice that comes with it. Even though I love pumpkin spice, I am definitely curious to see all of the flavour combinations that will grow in popularity over the next few years that showcase fall fruits and vegetables.