STEM Toys for Kids: Spark Their Interest in Technology Early On!
January 22, 2016 Category: Pop Culture
Click here to see Execulink's Home Internet options

As our technology continues to advance and an emphasis is placed on building talent in the STEM fields (that stands for science, technology, engineering, and math), it's no surprise that many companies are looking to get the next generation educated and interested as early as possible. This is likely the reason for the recent boom in toy manufacturers coming out with STEM-related toys, kits, and games for children as young as five years old – the earlier the better, right? Stay tuned to learn about some awesome toys that could get your child interested in programming, robotics, engineering, and more!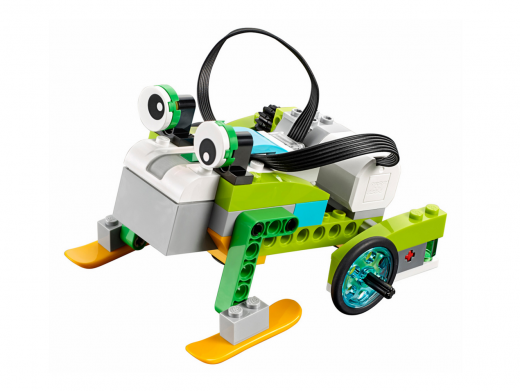 We're going to start off strong with the LEGO WeDo 2.0 kit. It's designed for classrooms in elementary schools, for students between grade 2 and grade 4. The idea is to distribute high-tech LEGO kits to students, the students would then build one of many possible LEGO "robots", and then they could modify, program, and move their new LEGO creation with the help of an app for tablets or computers. This program is designed to help children become interested in robotics, engineering, programming, and science in general. Supplying enough kits for an entire classroom as well as purchasing the license for the curriculum comes to a total of $2000, which doesn't seem unreasonable if it ignites a real passion for technology in a huge group of kids.
Areas of interest: programming, robotics, engineering, science, technology
This product is cool because even though it's just a plastic board and a few different types of board pieces, if assembled correctly, it can turn into an alarm clock, an AM radio, a doorbell, and much more. It's designed to teach kids about electronics in a fun way, and only requires AA batteries to run. It has also won a bunch of awards, so it clearly works to keep kids interested and educate them about electronic circuits! There is a variety of Snap Circuits kits to choose from – from starter kits to huge, 750-experiment kits, and even "Snap Circuits Green" kits, where the focus is on teaching children about environmentally-friendly energy. Kits range from $25 to $150.
Areas of interest: science, electronics, engineering, environment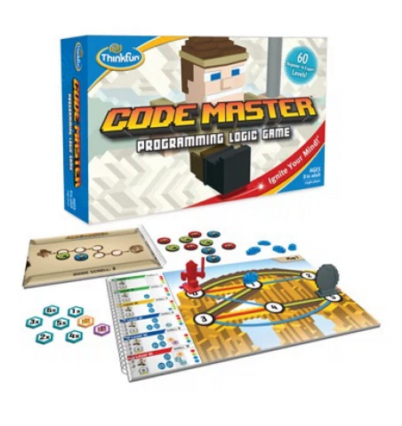 Code Master Programming Logic Game
This is a really interesting idea for a board game. It teaches children the basics of computer programming without the use of a computer. I thought it sounded next to impossible, but when I watched the demonstration video on their website (linked in this section's title), it all started to come together. You have a little avatar on a board, and your objective is to make it through levels while collecting power crystals – but the catch is that there is only one specific route you can take that will allow you to collect all of the crystals and beat the level, mirroring the way computer programs work. This would be a great introductory game for any aspiring coder! And for only $19.99, the price can't be beat.
Areas of interest: programming, mathematics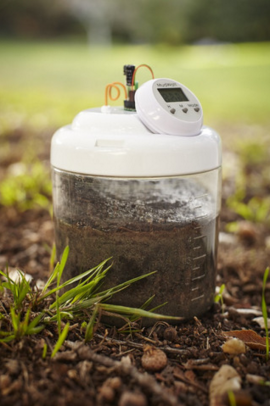 With a name like MudWatt, you're probably wondering what the heck this product actually is. The name is simply a combination of the words "mud" and "watts" – as in watts of power! The product is designed to teach kids about electron-producing microbes that live in our soil by showing them first-hand exactly how powerful these little guys can be. The only thing the kits don't come with is the soil, which you'll need to harvest on your own. About a week after you start your experiment, you'll have enough juice to power a clock! Kids can even experiment by adding different types of soils, or even natural products from the fridge, to see if certain things produce more energy. Although MudWatt seems simple enough, I think it could result in hours of mad scientist fun. The basic kits start at $30, while the larger kits run up to $90.
Areas of interest: science, environment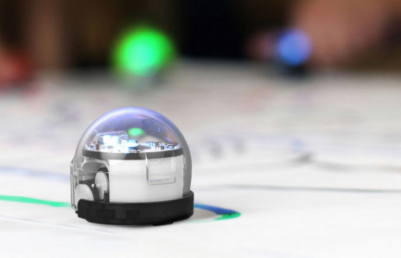 This little robot is super cool, and totally programmable and customizable. It's just over an inch tall, and is the epitome of gamified coding. You can program Ozobot's movements using OzoBlocky Programming Editor on your computer, as well as play a ton of games online that connect to your physical robot. At the more basic level, you can even make Ozobot move using regular paper and markers – he's so smart that he can follow the lines you draw, even ones with intersections and more complex lines! Again, this is a great starter tool for young programmers or kids interested in the mechanics behind robotics. The newest version of the Ozobot is only $60 from their website.
Areas of interest: technology, programming, robotics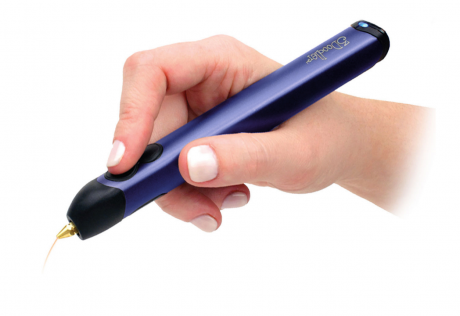 So, this is basically the coolest thing ever. If I were 10 years old, this would be on my birthday list for sure. Actually, on second thought – I might put it on my birthday list anyways. It's a 3D printing pen! In case you're unfamiliar with the process of 3D printing, check out our past blog here. Basically, it allows you to "draw" physical objects layer by layer, in the air. If that doesn't sound like magic, I don't know what does. You can use it freehand, or use stencils to create amazing shapes, models, or toys – the list goes on and on. You need to watch the video to get a real sense for what I'm talking about.
Do you still think I was exaggerating when I said this was the coolest thing ever? The 3Doodler comes in at $99.
So if you have an aspiring engineer, programmer, or scientist on your hands, or any other child who just enjoys being creative and figuring out how thinks work, these innovative STEM toys and games may be for them. Just remember to give me credit when your little one becomes the next Bill Gates.

Click here to see Execulink's Home Internet options