The Best Tech for Your Summer Picnic!
August 24, 2020 Category: Residential Services
Click here to see Execulink's Home Internet options

An activity becoming increasingly popular during the pandemic is picnicking. Picnics provide the opportunity to enjoy time with friends and family while staying physically distanced. They were a great activity even in pre-pandemic times.
Picnics have been around for hundreds of years and gained popularity in the 18th and 19th centuries.  Things have changed since those early picnic days but, the core benefit of a day spent snacking and frolicking in a field has remained consistent.   We thought it would be fun to explore how technology is shaping the future of picnics and some gadgets you can purchase to enhance your next outdoor gathering!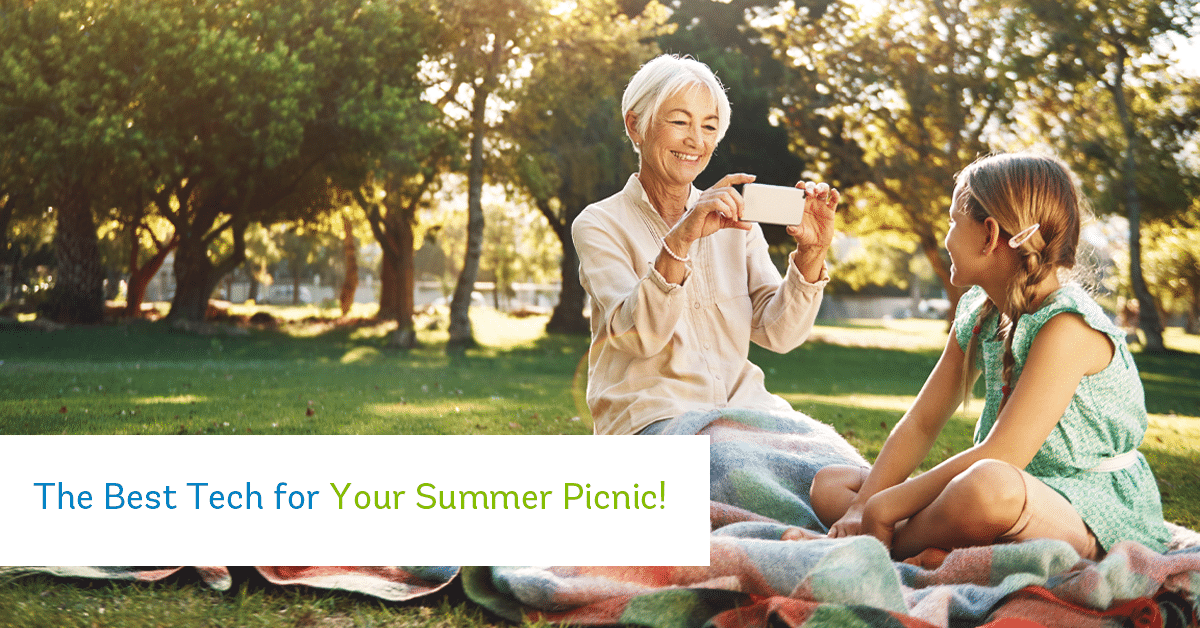 Basket
A truly successful picnic requires a state-of-the art basket. Business Insider recently complied a list of the best baskets. They found the Picnic at Ascot 401-B Collapsible Insulated Basket to be the best overall. What metrics are used to determine the best basket? We believe there are a few:
Insulation – to keep the hot, hot and the cold, cold.
Aesthetics – a classic wicker basket has the romanticism of the early days of picnics.
Durability – you need to be able to tote this basket in your car or while walking
Functionality – it needs to be leak proof with compartments for cutlery, plates and cups. Many picnic baskets will come with their own set of these essential dishes.
Speakers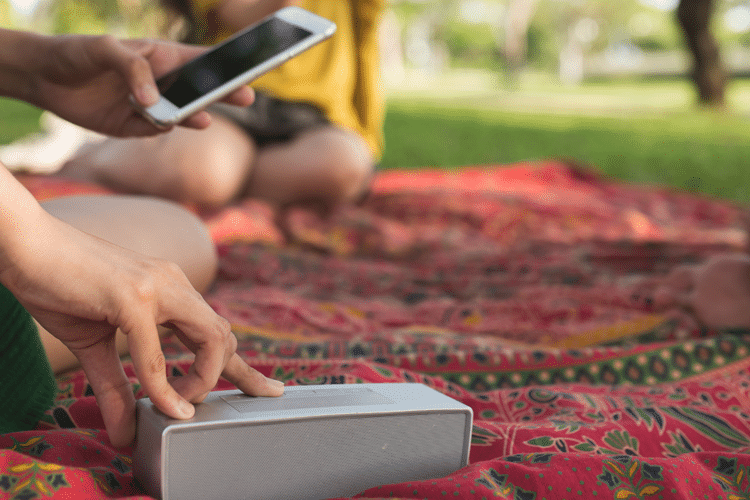 Bluetooth technology has enabled the world to enjoy music on-the-go! If you're in an area that permits visitors to play their own music then finding the perfect speaker is a must!  If you want to stick with the picnic theme, Wal-Mart sells a picnic basket shaped speaker! Finding a speaker that is easy to carry is important and this one certainly checks that box!
Another consideration for purchasing your speaker is if you need it to be waterproof. Even if you plan to have your picnic on a sunny day the weather could quickly change and rain could fall.
It's possible to purchase a speaker-cooler hybrid product to tote your food and listen to your tunes.
Portable Chargers
When out on your picnic adventure, something to consider is how you are going to power your devices.  Having a portable charger is a great first step to ensure you remain connected. Alternatively, you could consider purchasing a solar powered power bank.  The "Nomad 5 Solar Panel" from Goal Zero is an ecofriendly and creative way to keep power.
Take a seat
Check out society 6's high tech picnic blanket designs for blankets that have an artistic and technological flare. Who wouldn't want to enjoy a charcuterie board while sitting on a microchip?
If you happen to own a truck, consider purchasing is this awesome trailer hitch for a hammock chair stand.  A comfortable and stylish way to enjoy your snacks and conversation.  It would also be very useful for your next camping trip.  If you prefer a chair that moves but still has 4 feet on the ground, this rocking lawn chair is perfect for you!
These picnic accessories are sure to make your next outdoor gathering a smashing success!  We hope you are able to enjoy the last few weeks of summer with friends and family by having more adventures close to home.  If you decide to have a backyard picnic, make sure you have the right Internet plan to support your adventure. Find the right one for your home today by talking with our Sales team at 1-866-706-1992.