The Future of Voice Operated Technology
May 19, 2020 Category: Pop Culture
Click here to see Execulink's Home Internet options

When telephone services were invented, the world became infinitely more connected.  The ability to hear the voices of friends and family across great distances still holds tremendous value in society.  Over the past several years, our voices have been revolutionized once again.  Tech giants are recognizing the power of voice and have launched a new cohort of voice operated technology, like smart speakers and virtual assistants.  You know them well: Amazon's Alexa, Apple's Siri, the Google Assistant, and Microsoft's Cortana.  These voice assistant have quickly become household names that we rely upon in our daily routines.  We are living in the Age of Voice.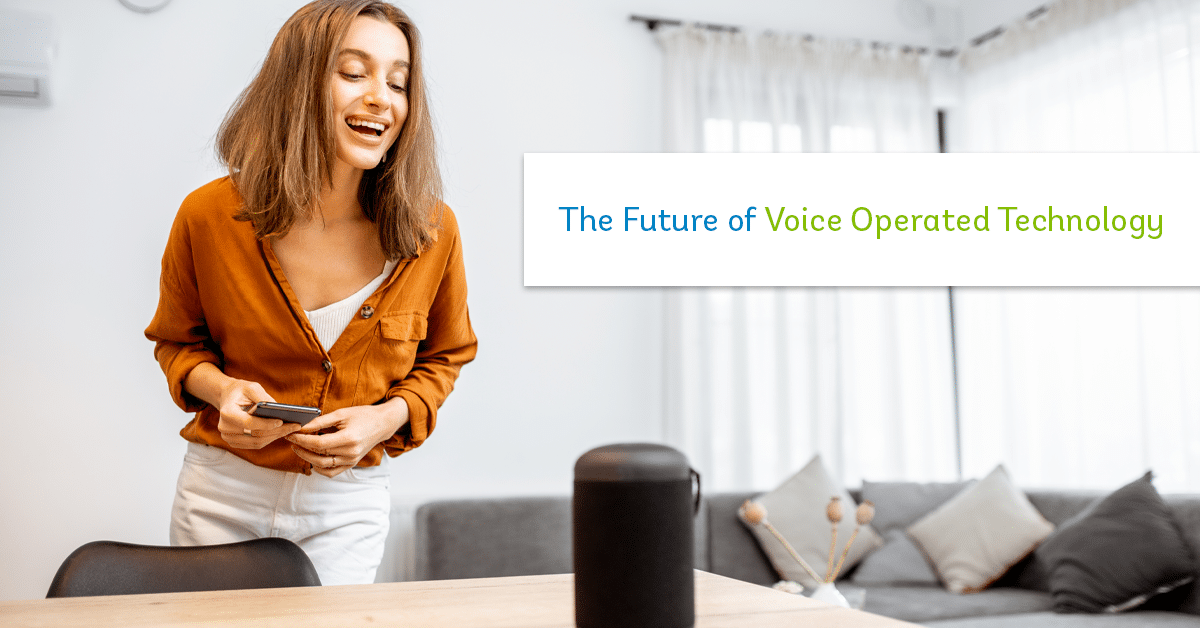 What is Voice Technology?
Voice operated technology enables users to multi-task by speaking directly with their smart devices.  It can be used for all types of daily tasks; from making calls to reciting grocery lists and searching the Internet to mapping our travel routes.  Voice operated technology is pushing the limits of what we once expected from machines.  People can simply talk to their devices instead of using more time-consuming standards like buttons, keyboards, and interfaces.  Some of the most commonly used features of smart speakers include listening to music, checking the weather, and setting alarms. So what is the future of voice technology? Could it become even more widely accepted and improve our lives further?
1. Shopping
Using a smart speaker for online shopping is becoming part of the buyer's journey.  People may not necessarily make purchases using voice technology, but they will create lists, do price comparison or conduct general research on products.  As of now, smart speaker and voice assistant companies are not taking full advantage of the opportunity for growth in online shopping through voice.  This could be due to recent scandals of mistaken purchases.  However, an article from technology news site Tech Crunch discusses recommended shopping developments, like price monitoring and comparison, that could be coming to smart speakers. These new features could impact the future of commerce by alerting buyers to new arrivals, out of stock items, and even notifications on sales and price reduction (e.g. The item you were watching is now $50 off, the new price is $100, would you like to purchase?).
2. News
Adobe conducted a study on a group of smart speaker users over a period of time and found that news consumption is quickly becoming a widely used feature of smart speakers.  When first surveyed, 46% of people used voice technology to check the news.  When they were surveyed again some time later, it was discovered that 77% now checked the news daily.  This growth demonstrates how people become more accustomed and reliant on voice technology over time.  This could revolutionize the broadcast industry, making it more conversational and personalized to the user.
Both Google and NPR are working to develop news experiences specifically for the voice.  They believe users are interested in endless feeds of information customized to what is important in their area and what they have already encountered on other platforms.
Like in all other mediums of news, ensuring the information provided via smart speakers is accurate is of vital importance in voice technology.  Algorithms will have to be capable of properly sourcing information from credible sites.  It may depend on the user questioning the virtual assistant on where the information is coming from.  Developing trust between the user and the device is always a hurdle in emerging technologies.
3. Games
An exciting area of development is voice operated games.  With more people using their smart speakers in their living rooms, using them for family game night is becoming more popular.  More games are likely to become available as developers seek new opportunities to engage with consumers, expanding an already large market.
4. Voice Used to Prevent Transmission of Germs
Voice has made significant progress in its ability to control many household devices.  As the world changes due to COVID-19, using your voice to avoid touching common areas could become more common.  An article by Tech Xplore discusses how the pandemic is providing incentive for voice control in the home and workplace. Given the current state of voice technology, you can avoid touching your smartphone, TV remotes, light switches, thermostats, and more! Discussion is also in the works around how voice control devices and artificial intelligence can improve the delivery of medical advice that keeps doctors and patients safer.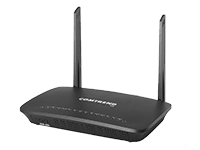 5. More Voice Compatible Products
As more people become comfortable with voice controlled technologies, more household appliances and devices are expected to be compatible with Alexa or Google Assistant.  This could be a large home appliance, a TV, or even the lights in the rooms of your home.  As more of these devices become controlled through voice, they will require Internet access to function. Ensuring your router is capable of supporting many devices is of vital importance!  The Comtrend WR-8695, offered as a rental with Execulink, is awesome for homes with 8 or more connected devices and ideal for people with smart home devices.
In terms of your TV service, Smart TVs are undergoing an upgrade to keep up with voice trends.  LGs latest AI TVs are integrated with Google Assistant and Amazon Alexa to improve your TV experience.  For example, if you want to watch a show but you're not sure of the channel, you can simply ask the TV to put on the hockey game and it will appear.  Integrating your TV with your smart home presents new opportunities to stay connected.
6. Literacy and Voice Assistants
Google has recently developed a kid-focused voice assistant called Diya on its new app for Android called Read Along.  It is designed to teach kids how to read and comes with a diverse set of stories from around the world in many different languages.  For Google, developing speech technology to recognize how kids talk presented new challenges since children speak differently than adults and many virtual assistants have difficulty registering children's voices.  Google says Diya will guide children with positive feedback just like a parent or teacher.  Kids will also be able to tap Diya for help pronouncing a word. This has the potential to transform the way children learn and interact with educational activities.
7. Real Time Translation
Another exciting development with voice technology is the creation of real-time translation systems.  Google has introduced a translation feature into its Pixel earbuds connected to the Google Translate platform, which also available on your smartphone.  This would be useful if you are on a business call with a supplier who speaks a different language as the system will translate directly into your ear.  For now, this technology is in the early stages with long pauses and mistranslations, but the opportunity for this development may have a powerful impact on our globalized economy.
Click here to see Execulink's Home Internet options

As the world becomes more comfortable with voice technology, the influence on our daily lives will evolve in ways that are hard to predict.  Many believe voice technology will revolutionize our lives similarly to how smartphones changed the world in the 2010s. To keep your smart home connected, consider our Internet plans to receive reliable and affordable Internet.