The Rise of eSports to Network Television
June 23, 2017 Category: Pop Culture
Click here to see Execulink's Home Internet options

I guess the best place to start would be what is eSports? This term, although I have a gamer brother, was a fairly unknown term to me until recently. I knew my brother often watched gamers that live streamed themselves playing on platforms like YouTube and Twitch, but I was extremely unaware of how popular it has become to watch people compete in video games.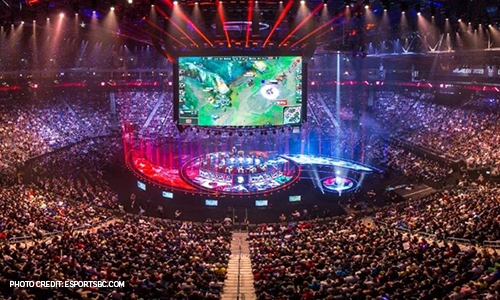 So what is it exactly?
ESports are organized, multiplayer video games. Over the past few years, or decade, this concept has blown up, so much so that being a professional gamer is a viable option as a career. The interest in eSports has drastically changed, to a point where watching eSports is just as popular for millennials as watching traditional sports like hockey. With the growth and interest of watching different players or teams compete, you are starting to see arenas fill for these tournaments, and I don't mean your small town arena. Just last summer, an LoL (league of Legends) tournament was held in Toronto… at the ACC. This tournament brought in just as many people as a Raptors game would. In other words, more than 15 000 diehard fans attend the tournament and even more watched the live stream.
So where did it all begin?
The earliest documented video game competition occurred in 1972 at Stanford, playing the game Spacewar.  From there you saw more and more video game competitions starting. Notably, in the 90's you saw many Nintendo game based competitions.
This idea of turning video games into a live multiplayer competition exploded in the 00's. Now you see the phenomenon of eSports in sold out arenas. Instead of having local competitions, you see global tournaments that are broadcasted out to millions.  Being a professional gamer has become a viable, well-paying career that leads to sponsorships, ownerships of teams and winning prize money at tournaments. And who doesn't want to do what they love and enjoy!!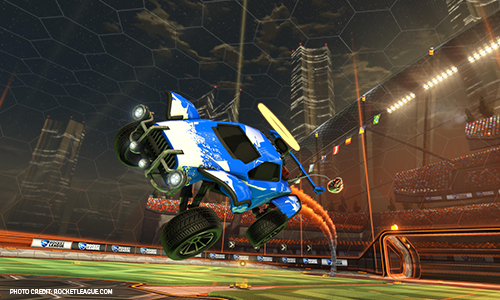 What's next in the world of eSports?
With game streaming sites like Twitch raking in close to 10 million daily active users, we knew it wouldn't be long before network television wanted a piece of that pie. NBC just announced that they will be working with the FACEIT online gaming platform to host a 2v2 Rocket League tournament, with a winning prize of $100,000. For those of you that don't know, Rocket League is a game that was developed by Psyonix, and is basically a soccer game played in cars! Although it might sound dumb, it's extremely addictive and its ever-growing popularity proves that fact. NBC will be hosting regional tournaments in America and European regions and will end with the 2-day grand finals. You will be able to watch this tournament in late August on a variety of NBC Universal and Comcast networks and internet platforms. The tournament will also be presented across live streaming, video on demand, and linear platforms.
It's interesting to think of where the world of eSports will go in the future, and how it could one day overtake traditional sports in popularity. A word of advice: if you don't have what it takes to be the next Gretsky or Bautista, try picking up a controller instead!

Click here to see Execulink's Home Internet options