Wedding Planning Made Easy
November 3, 2017 Category: Pop Culture
Click here to see Execulink's Home Internet options

Worried about keeping up your everyday, social life while trying to plan a wedding? Are you just starting to plan your wedding or only have a few things left to check off on your to do list? No worries, there is an app that can help! Whether it is setting up a trendy hashtag, sending out e-vites, tracking your RSVPs, finding venues, or planning your wedding in whole, check out a few of these apps and websites below to get ahead of the planning and organizing.
Wed Pics: this site is an easy go-to website for your wedding guests to share photos and videos of you from your wedding. It is a fast and easy set-up that is convenient and easy to use!
Wedding Wire: This is a venue database. If you aren't sure where to have your wedding, look up local venue on this site by searching type, location, price, and ratings. You can then use the site to find checklists and budget templates.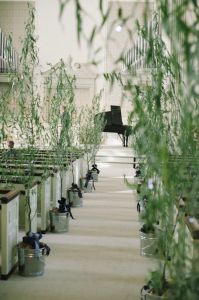 Carats & Cake: This is your go-to site for finding vendors you can use for your wedding (carters, florists, decorators, photographers, etc.). You are able to look at their portfolios and book them all through this site.
Wedding Happy: If you're on a strict budget but looking for that little bit of help, no worries. WeddingHappy is a free app that is like having a personal assistant. It helps you stay on track with getting everything ready for your wedding by setting up to-do lists and sending you alerts/ reminders for upcoming deadlines. Anyone who is helping you with your wedding can download the app and have you share the event with them as well.
myPantone: If you are having troubles deciding on a colour scheme for your wedding or saw a colour you absolutely love and have to figure out what it is called, this is the app for you. With this app you can snap a picture of anything and it will identify the exact colour for you.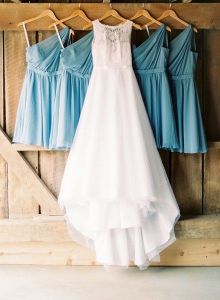 Minted: Use this site to find the most chic templates for save the dates, ceremony programs, ready-made invitations, and more. Skip the hassle of designing them yourself with these templates (they are customizable) and printing them yourself! You are able to print at home or take the file to a local printer to have the printed off.
Riley & Grey: If you are all about design you have to check this site out! Here you are able to make your own wedding website that is stylish and easy to use. You can add all of the info your wedding guests will need to know, wedding party bios, tips for places to stay and eat near the venue, and even add links to kayak and google maps to help people with travel plans.
Trello: This is a virtual pin board to help you stay organized (instead of keeping everything in one giant notebook). You are able to add documents and photos, colour code items, make notes about what needs to be done or is done, set deadlines, and drag and drop items into different categories as you complete them.
AllSeated: How hard is it to decide who to seat where, who knows who, who gets along with who, balance out seating tables, or how to even set-up tables in your venue? Don't fret! Send a photo of your venue to AllSeated ad they will deliver a 3-D rendering of the space so you can visually (online) design where all of the tables, caterers, and DJ will be set-up. As you find out who is all coming to the ceremony, you can assign place settings as well. You then can send this to your rental company, caterer, DJ, etc. to make sure it is set up exactly how you want.
The knot: this is a free platform to set-up a website for your wedding. Use it to help find your perfect wedding dress, wedding ideas, inspiration, and vendors. Then make your own website for your guests to look at to see all of the details of your wedding, meet your wedding party, look at your registry, read the story of how you and your significant other met, and look at photos of you. It also provides you with checklists, a wedding vision, and a budgeter. This is your one place stop for everything wedding!
Pinterest: Having a hard time coming up with a colour scheme, party favours, first dance songs, decorations, how to decorate your perfect venue to reflect you and your significant other, food to serve, or what style you want your wedding dress or bridesmaid dresses? Go no farther, make a wedding board on pitnerest and save every, absolutely everything you love. This way you can always go back and look at it again, decide what you love and what you don't like as much. Find inspiration to make your wedding exactly how you want.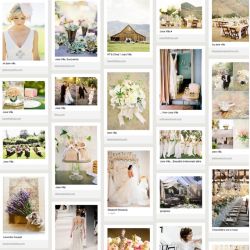 If you are unsure how to make your special day that bit more special… and easier to plan, check out these sites and apps. But don't fret or stress, if none of these are what you are looking for that'll give you a bit of extra help, there are millions more out there.  This is going to be an amazing day, don't worry about the stress of it. Use these online platforms to plan every last detail of your wedding!