We're Here For You During COVID-19
March 17, 2020 Category: Pop Culture
Click here to see Execulink's Home Internet options

The health and safety of our community and our people is paramount.
This is something that we have always believed and supported, both in word and in action. There has perhaps not been another time in Execulink Telecom's history when this statement has rung truer than at present.
In light of the recent developments concerning COVID-19, Execulink Telecom has made the decision to support social distancing by closing its public storefronts until further notice and encouraging our staff to work from home whenever possible.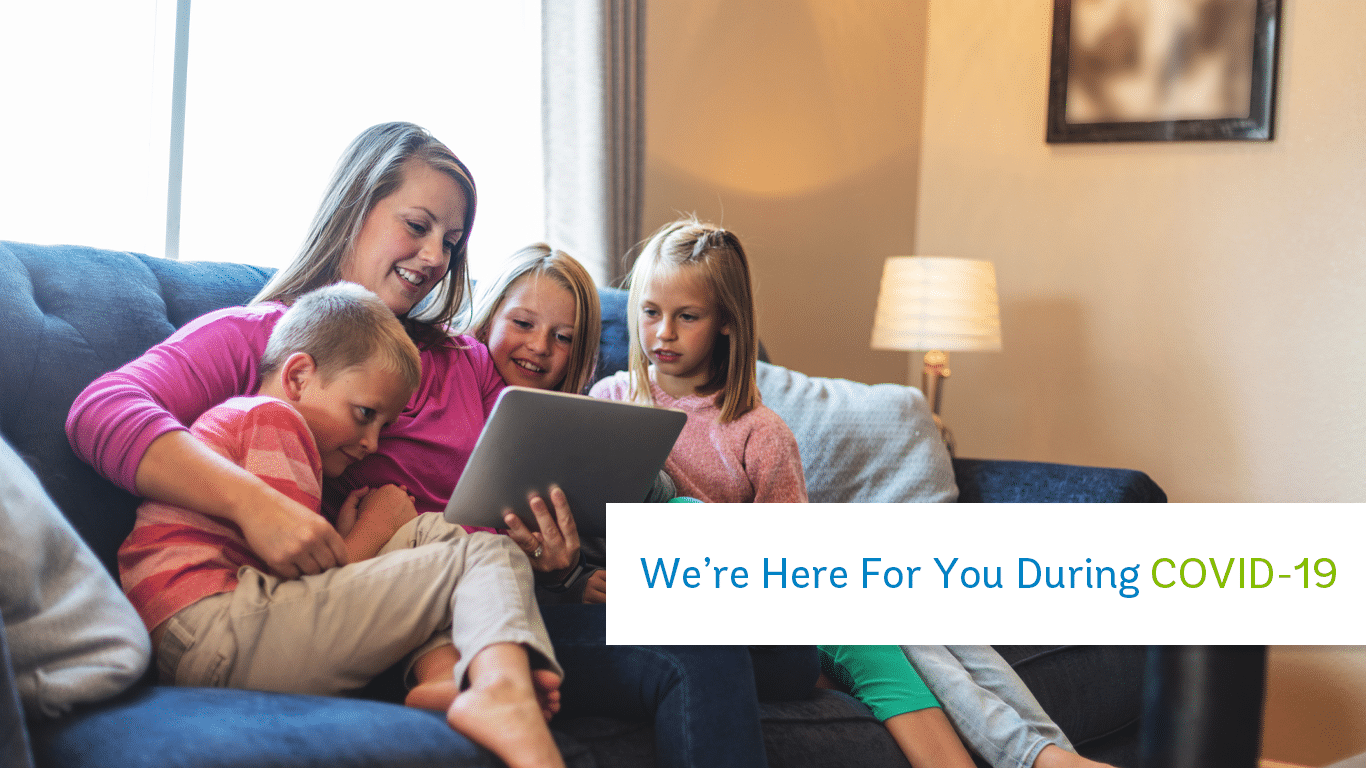 Let me take this opportunity to highlight some key points:
Though our stores and offices will be closed to the public, we are still available to you for any inquiries you may have or technical support you may need. Our Customer Care Team will continue to be accessible to you via phone at 1 (866) 706-1994,live chat, and email to support you. We are continuing business as usual with a few modifications to do our part in protecting both our employees and the public.
We are 100% committed to serving our customers and are available to you for all your Internet, TV, Phone, and Mobility needs. You will continue to be able to access all of your awesome services, including MyExeculink, at your leisure.
We are waiving overage fees for our Internet services until April 30, 2020 to meet the needs of our communities. We align the interests of our customers with the interests of Execulink. Though most of our customers already enjoy unlimited usage plans, we are confident that this will support those with limited usage plans during this time. This applies to both our residential and our business customers. We're all family here.
Many of our TV channels are offering free previews until April 30, 2020 to help you navigate this time. You can now enjoy free previews of the Food Network, Showcase, Lifetime, the Cooking Channel, Nickelodeon, Treehouse, National Geographic, Disney, and many more. Please note that CP24 and CTV Channel News will be available for free preview until April 17, 2020.
Those working from home on VPNs (Virtual Private Networks) may experience slower than normal speeds. This is because the level of security used by VPNs is higher than usual.
We encourage responsible usage during this time. In the coming weeks, more people will be working from home and practicing social distancing, leading to higher volumes and overall Internet usage. It's important to be considerate of your neighbours and communities, especially in times like these. If possible, try to reduce the time you spend online.
We will be assessing service calls and installations on a case-by-case basis to ensure the safety of our technicians as well as our customers.  This may change based on direction from Health Canada. Our commitment to you is to provide you with reliable service to the best of our ability at all times.
If you need to return hardware, we will arrange for shipping. Please note that due to store closures, in-person hardware returns are currently not being accepted. To arrange for hardware return, please email or call us so that we can send out a courier slip to make it easier on you.
This is an excellent opportunity to utilize our e-billing and online payment options. As our stores and offices will be closed to the public until further notice, it will not be possible to pay your bill in-person. You can eliminate the need for face-to-face contact when receiving and paying bills by choosing e-billing and paying online. This can be done via your own online banking or by setting up Pre-Authorized Payments. You can find more information by visiting MyExeculink.
All Execulink employees are encouraged to work from home when possible and to perform self-screening and self-discipline. Our employees are our biggest asset and we value their health and safety above all. Because of this, we are following recommendations from health officials to move to remote working conditions.
If any employee feels ill or unwell, they are required to stay home until they are fully recovered and seek medical attention if necessary. Self-quarantine measures are in place should any of our employees come into contact with someone carrying COVID-19.
All upcoming Execulink events are postponed until further notice. We consider the interests of all customers and stakeholders in every decision and are confident that the choice to reschedule our events for the future is in everyone's best interest.
You can expect to hear from us as soon as updates become available. We believe in consistent and honest communication built on a foundation of integrity and respect and we will continue to do everything in our power to ensure that you are kept in the loop as the situation evolves.
We understand that these decisions may cause inconveniences and we apologize for that. In over 114 years of operation, Execulink has been met with challenges, but this situation is unique. As such, we are in uncharted territory and are committed to doing everything we can to minimize the impact you may experience.
Thank you for your patience as we navigate this challenging time in our communities, both local and global.
A big thank you to our employees, who have worked long and hard to ensure that we are in the best position we can possibly be to manage the impact of COVID-19 in our communities. I am proud to have such dedicated, caring people working with Execulink.
We look forward to connecting with you face-to-face again one day soon.
Until then, take care of yourselves and of each other.
Ian Stevens
CEO, Execulink Telecom