Why the Premium Attendant Feature is Awesome
November 6, 2020 Category: Business Services
Click here to see Execulink's Business Internet options

Our Premium Attendant feature can be included as part of your business's Hosted Phone solution and is perfect for so many scenarios. We understand how essential managing your inbound calling is to your operations; you want to ensure an exceptional experience over the Phone so that you can stay connected and maintain customer satisfaction. The Premium Attendant feature helps you to achieve exactly that!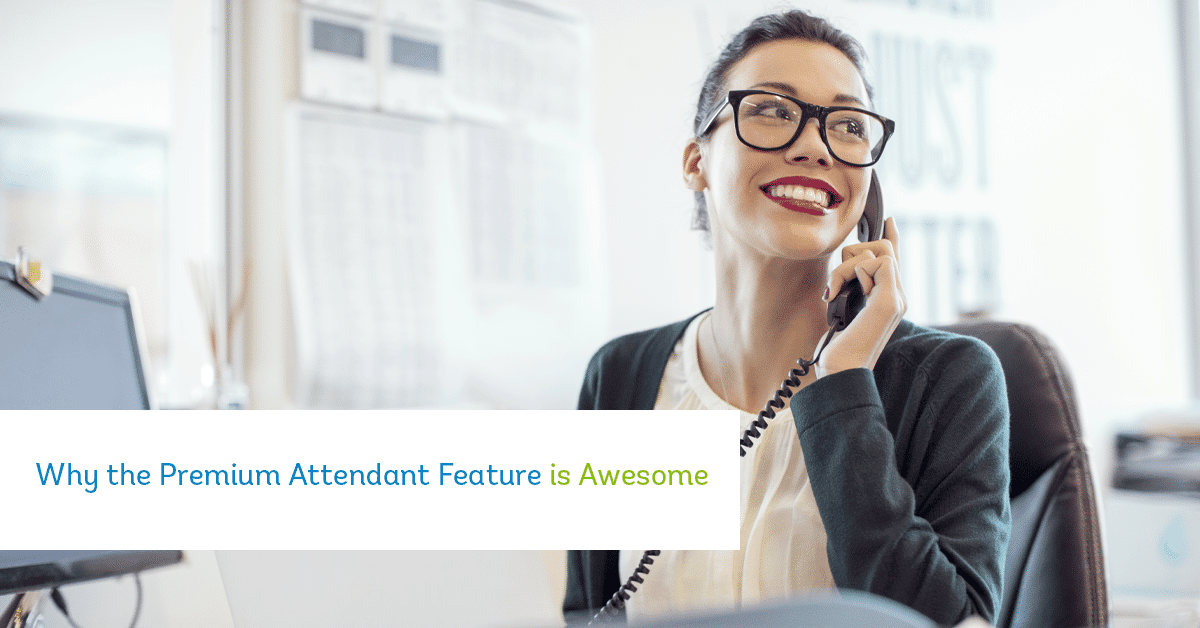 What is Hosted Phone?
To provide some background, let's start by exploring our Hosted Phone option. It's a cloud-based phone system that is hosted offsite. Your physical phones are located at your business, but the way they connect with the system is hosted by Execulink.  With no need to manage hardware upgrades or coordinate a complex cloud-based system onsite, there is freedom that comes with the Hosted Phone solution. All Hosted Phone systems are centrally located on Execulink's private network.
What is the Premium Attendant?
The Premium Attendant is an auto attendant that helps you easily and efficiently handle your inbound calls. Callers are presented with a menu of options that allow them to be  connected quickly with the appropriate department or individual.
Execulink's Premium Attendant can have several menus, each with their own greetings and options. Different options can be presented to the caller based on time of day, so whether your business is currently open or closed, the caller can be given the appropriate choices.
Auto attendants are perfect for creating a professional appearance for your business no matter its size.  An affordable option for many, the Premium Attendant can really take your small business to the next level.  You can even scale the service up as your business grows to suit your needs as they change. Check out our Hosted Phone page to see package prices.
Incoming Call Manager
Use the Incoming Call Manager to direct your calls in a way that works for you.  Have a person or department answer during the day (known as live answer) and use the auto attendant after hours or during busy periods.  The Incoming Call Manager routes your calls based on rules.  Usually the rules you set up are based on time of day or day of the week.  For example, you can direct calls to your Customer Service department from Monday to Friday from 8am to 5pm and ensure that calls receieved at any other time are directed to the Auto Attendant instead.
Easy Configuration
Premium Attendant allows you to easily configure menus, schedules, and recordings using a familiar interface: MyExeculink. When you sign up for the service, Execulink's Hosted Phone training covers call flow, helps you get set up, and shows you how to make changes yourself.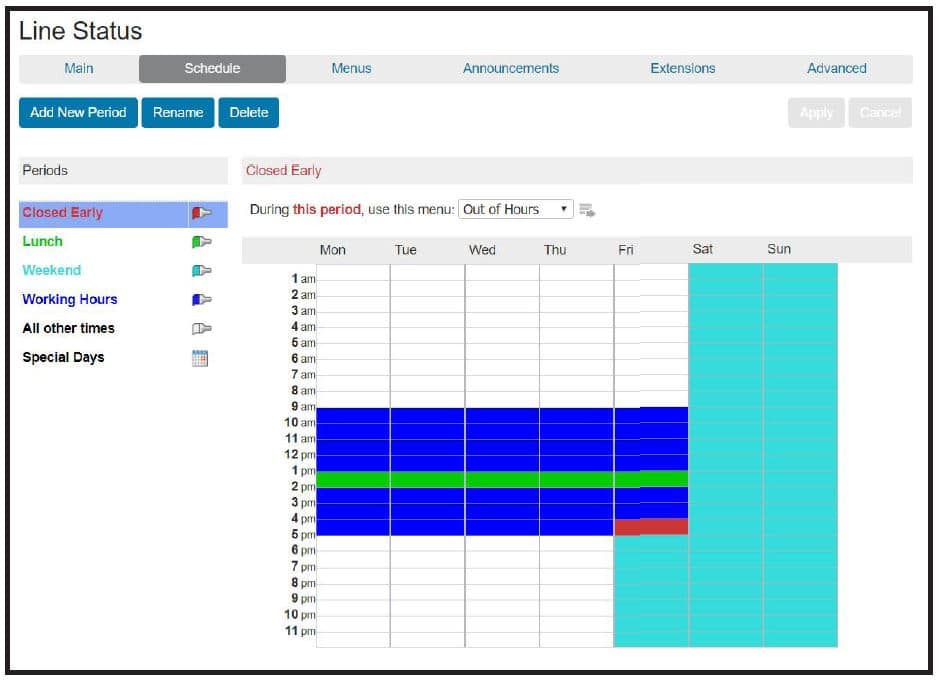 Caller Experience and Call Flow
Call flow refers to how inbound calls are routed within your phone systems. When setting up your call flow, it's easy to focus on this process from your business' perspective, but it's also important to consider the caller experience.
This is especially important when recording the announcements to present the options.  Give the option that gets the customer to the next step as soon as possible to limit the time spent on the phone.  Consider things like extensions, number of rings, and menus when mapping your call flow.
The Best Features of Premium Attendant
Our cloud-based Premium Attendant provides a variety of features that are more advantageous than most premises-based solutions. The benefits include:
Having up to 150 fully customizable multi-level menus offering intuitive, consistent navigation. This will direct your customers to the right department to ensure they get the answers they're looking for.
Dial by Name / Extension option to transfer directly to the appropriate department or individual which reduces the need for a live receptionist.
Time of day and day of week programming can be used to present caller options that are time/date specific.
Menu options can fully utilize the 0-9, *, and # keys and can action errors such as incorrect user input.
Use Business Groups (with members up to 1000) to enable extensions to be directly dialed from the Premium Attendant.
Use announcements to let incoming callers know important updates or notices about your business
The caller can be presented with an option to leave a message in your general voicemail box which helps to capture general inquiries.
Use the Menu timeout option to take the appropriate action when a caller doesn't press any buttons prior to the timeout period. There are a variety of functions such as hang up, replay announcement, and transfer to a specific number.
Use Error Handling to address problem calls by automatically forwarding them to a specific extension or even hanging up on them should they repeatedly select an invalid menu option or extension number
Get Started Today
Whether your business is small or large, you deserve an awesome Phone service that helps you stay connected and provide exceptional service to your customers.  With Premium Attendant, you can provide a seamless and easy way for your callers to navigate your phone system.  Learn more about our Hosted Phone technology here or connect with our Sales team at 1-877-561-6771 to discuss what's right for your business today!
Click here to see Execulink's Business Internet options

This blog was written in collaboration with Charlene Williams, an expert in Execulink's Hosted Phone solution and an innovator on our Sales Support team.