10 Awesome Remote Team Building Ideas
November 20, 2020 Category: Business Services, Residential Services
Click here to see Execulink's Business Internet options

With many companies working remotely these days its important to ensure your team is connected, with more than just high-speed Internet! We're talking about human connection.  Without face-to-face interaction it can be tough to have the same level of comradery with your colleagues.  We searched for some awesome ideas to create an awesome work-from-home experience for everyone on your team.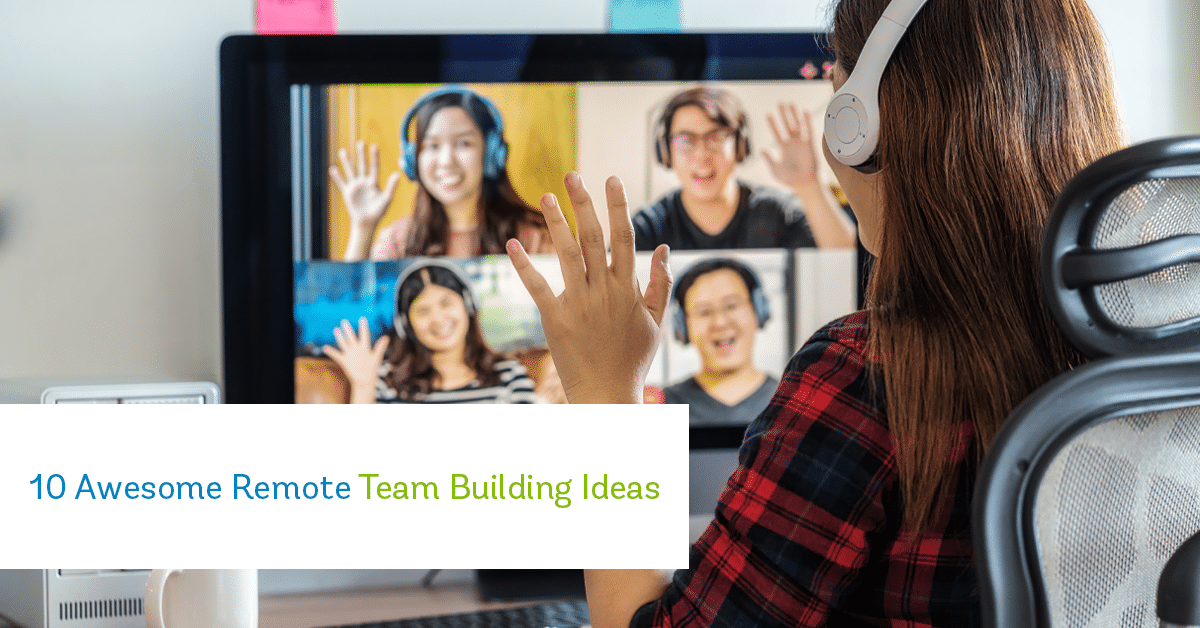 1. A chat system to share photos and stories
Here at Execulink, one of the best ways our team stays connected is by sharing photos and stories on our company chat system.  By having a system set up like Mattermost or Slack, it makes it easy to banter with colleagues about current events, what movies or TV shows everyone is watching, and more!  Having features such as emoji reactions gives everyone an opportunity to chime in and express themselves.  The ability to pin posts to the thread ensures the important topics are accessible to everyone.
A member of our team has been sharing gifs of movies and asking the team to name the movie and the featured actors and actresses. It's a fun and quick game that brightens our mornings!
2. Baby photo guessing game
Another fun photo sharing opportunity is to have everyone submit their baby photos and then distribute a survey encouraging everyone to guess which baby is which member of the team! This is sure to get some laughs.  You can set up the survey through websites like Survey Monkey, or Google Forms! When you've received entries just release the "answer key" to reveal the baby identities of your colleagues.
3. Company recipe book
This is a classic team building idea that has been done long before the days of telecommuting!  Everyone has a special family recipe that they refer to time and time again.  Accumulating these recipes into a company recipe book is a fun way to connect with your colleagues and try new foods and flavours.  You can publish it digitally or get it printed.  Some software suggestions for publishing this book include: One Note, Canva, Blurb, Heritage Cookbooks, Create My Cookbook, and Cookbook Create.
Click here to see Execulink's Business Internet options

4. Scavenger hunts
Creating a scavenger hunt is a fun way to encourage curiosity on your team! Build a list of items, locations, or activities, and have participants take photos for proof.  Set a time limit for how long the scavenger hunt will go on for.  You want to give your team enough time to complete all the tasks!  At Execulink, we recently did a scavenger hunt and awarded prizes to someone in each department who completed the hunt. Create a theme for your scavenger hunt like holidays, local tourism, or food.
Here are a few general ideas!
Bake cookies
Your favourite home cooked dinner
Movie or concert ticket stubs
Recreate a popular TikTok dance
Do a face mask
Play a board game or do a puzzle
What's on your Amazon Wish list?
Coupons
Something you cannot live without
Recreate an old family photo
Recreate a famous work of art
5. Virtual happy hour or coffee hour
This is a very popular video-call activity!  Spend an hour and connect socially with your team again.  Something that you miss when you're working from home is the small talk or life updates that you get when you're sitting beside your colleagues all day or chatting at the water cooler.  You can make it a happy hour or a non-alcoholic coffee hour!
6. Remote team MTV cribs
Getting to see your colleages homes is a unique insight into their lives. If you have some willing volunteers you can spend some time during a social call and tour your house MTV cribs style.  This is a great way to get to know your team a bit better as they show off their personality in their interior décor style!
7. Create a team playlist
Music is a wonderful way to connect with your colleagues.  You might find that you have similar taste in music to a few of your work-friends.  Listen to some new tunes to help you stay focused or unwinding on the weekend!  You can create themed playlists or maybe break it down by department – each person contributing a few songs to the list.
8. Water challenge
This challenge is more for your well-being with no prize necessary.  Sometimes we all need an extra reminder to stay hydrated.  Challenge your co-workers to drinking the recommended 8 glasses of water a day.  Have everyone print out this helpful sheet as a visual reminder.  The goal is to create a habit so that your hydration goals last beyond just the 30 days of the challenge.
9. Guess the Emoji Board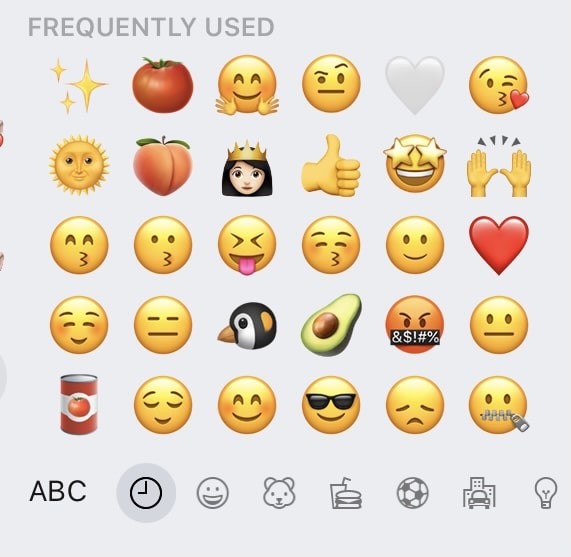 Similar to the baby photo guessing game, you can have your team guess the most used emojis of their co-workers! These little characters are surprisingly telling of a person's personality, interests and hobbies!  Have your co-workers screen shot their most used emoji board and then create your survey.
10. Typing speed test
A small competition that can be useful for professional purposes!  Having a fast word-per-minute is a useful skill for sending speedy emails.  Using the proper typing format is a sure way to increase your typing speed.  No pecking the keys with your index finger!  To test your skills try websites like typingtest.com or typingcat.com.  Challenge your co-workers to see who's the fastest typist!
These are some awesome ways of staying connected to your colleagues during this challenging time.   To support your remote team building endeavours check out our Internet options to find the right package for your needs. Execulink offers High-Speed plans that are great for supporting video calls, browsing, streaming, and more!