Give Thanks to Technology
October 6, 2017 Category: Pop Culture
Click here to see Execulink's Home Internet options

When it comes to thanksgiving, my family is fairly traditional. We all come together on one night, indulge in a dangerous amount of turkey, stuff our faces with pumpkin pie, laugh a lot and then lounge on the couch in a food coma. But I would be lying if I said technology was not a part of our family dinners, just as it has become an integral part of many others'. From trying new recipes on Pinterest, to Skyping with our loved ones, we've probably all been there and have already started for this coming Thanksgiving. So how has technology impacted Thanksgiving?
Pinterest/ Recipe Websites
Online food websites like Pinterest and recipe blogs are my go-to's when I'm looking for unique and scrumptious Thanksgiving dinner ideas to whip up for my family and friends! So why not enhance your traditional Thanksgiving dinner by using the internet to as your key recipe platform this Holiday season! Go ahead, spice up that mashed squash with a new vegetation dish like an Autumn Roasted Veggie Salad!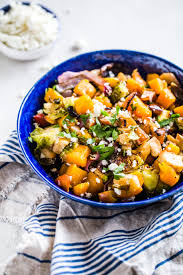 Or, what about using that delicious leftover turkey for a Next Day Turkey Primavera!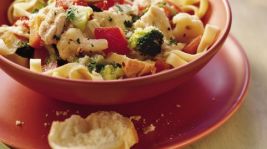 Snapchat Photos
'Tis the season to use Snapchat Holiday filters with your family and friends. Entertain the younger crowd by Face Swapping with a squirrel!  Or, show your friends what dad looks like in a turkey outfit! Share some laughs this Thanksgiving with the countless customizable filters available to you through the Snapchat app.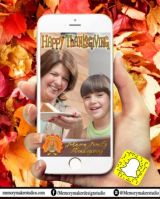 Facetime/ Skype
Everyone has a busy life- especially around the holidays. You may have family members living in different cities, or family and friends that are just unable to make it. But not to worry; technology has allowed us to spend time with our family, even when they are far away. Developments such as Skype, video calling and Facetime have connected the world with just the click of a button.
How to use Facetime: If you have an iPhone, the Facetime app is already installed. As long as that family member also has an iPhone, just call their number through the Facetime app and voila!
How to use Skype: Download Skype onto your device and then set up your account. Once your account is set-up you can add your family member's by searching for their Skype name. When they accept your request, you can call them at any point in time. If more than one family member is away, use the conference call feature to connect with everyone at the same time!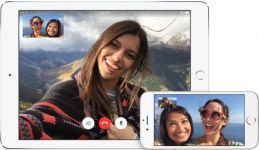 Electric Carving Knife
We've all been there, sitting patiently around the table, waiting for that juicy Thanksgiving turkey to make an appearance- and hoping you're not the one who has to carve it! Anyone who has carved a turkey understands why even the sharpest knife in the drawer has no comparison to an electric carving knife. Follow this link for the best new electric carving knives you can try out this Thanksgiving! https://www.smarthome.guide/best-electric-knife/.
Tech Support for Family Members
How do I use the camera on this phone? How can I lower my data usage? Why does my phone run out of battery so quickly? The Wi-Fi in my house is always cutting out on me, how can I improve it? How do I know if facebook is actually safe? They say I need a modem and a router, what does that mean, what's the difference? Tech questions are a constant at family gatherings, so why not brush up on some of your technology lingo with these blogs so that you can help family with any of your questions and impress them with all of your technology knowledge.
Link TV
After dinner, take your food comma to the couch and tune into your favourite shows with Link TV. Missed your show during family dinner? No problem, with Cloud DVR you have the ability record a show and then watch it at another time! Use Restart TV to restart the big game, so never have to miss the first touchdown! You can also watch a thanksgiving special from yesterday with the Catch-Up TV feature!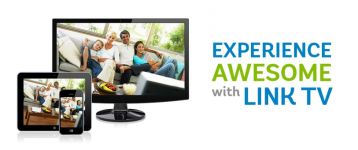 As technology changes, so do our Thanksgiving traditions. We should take this time to be thankful for the advancements that help bring our family closer together and ultimately make our lives a little simpler.  Don't forget to utilize these technological developments to make for the best Thanksgiving yet!