We're here for you during COVID-19: an update
December 24, 2020 Category: Execulink Telecom Updates
We said that you could expect to hear from us as soon as updates become available, so we want to let you know what's happening for you and for our employees at Execulink Telecom.
In light of the recent developments concerning COVID-19, Execulink Telecom has made the decision to support social distancing and safe lockdown practices by closing its public storefronts as of Thursday, December 24th until further notice.
Visit our COVID-19 FAQ page today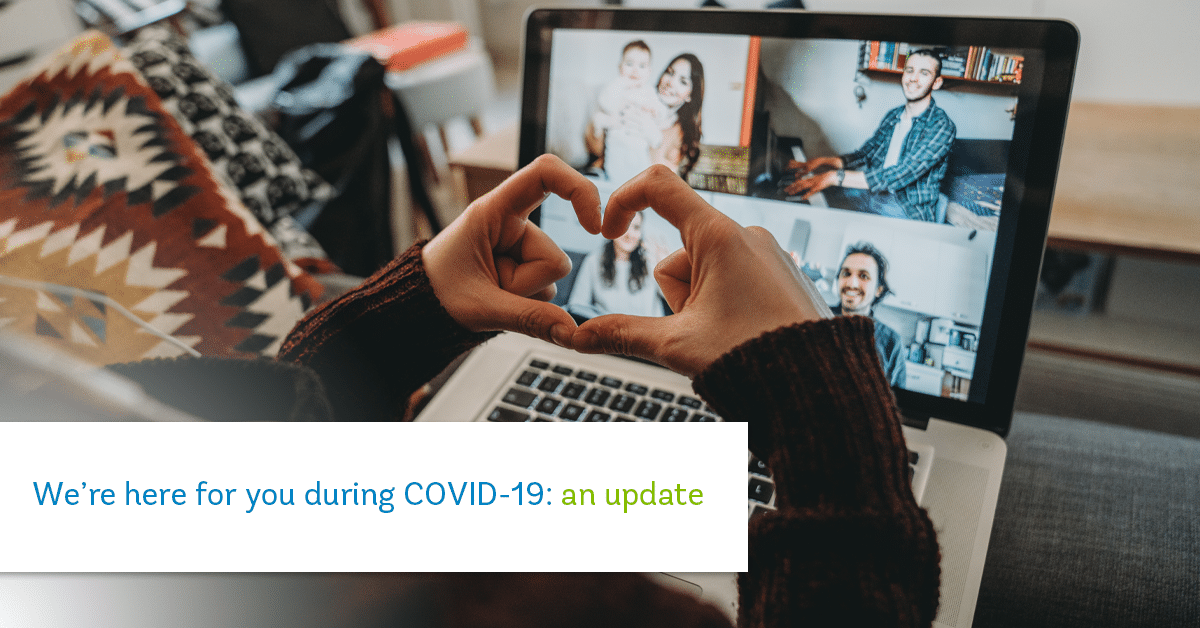 Let me highlight what that means for our customers going forward:
We're still here for you 24/7. Our Customer Care Team is available via phone at 1 (866) 706-1994, chat, and email to support you.
We're installing using safe physical distancing practices. To keep you and our technicians safe, we're not entering homes or businesses at this time, but we're still providing you with outdoor installation and the support and resources you need. Watch what we're doing to keep you connected!
We're continuing to find ways to offer you innovative products and services. With more of us relying on Internet to keep us connected, we recognize that you need fast and reliable solutions. That's why we've introduced our new Complete Wi-Fi solution, so you can get the awesome extended coverage you deserve.
We're still connecting you with free previews on many of our TV channels to help entertain and educate you during this time. You can enjoy free previews on CTV News, Animal Planet, Silverscreen Classic, Rewind, and more, with Showcase, W Network, History, HGTV, the Food Network, and National Geographic coming soon.
There are many safe, contactless ways for you to view and pay your bills. You can visit MyExeculink, make payments through your personal online banking, or contact our Customer Care Team to pay with your credit or debit credit card and/or set up pre-authorized payments. We also recommend e-billing as an eco-friendly solution that prevents unnecessary face-to-face contact for you and our postal workers.
We're still doing hardware returns, deliveries, and exchanges. Our storefronts are closed, but you can still get the hardware you need safely. Please contact our Customer Care Team to arrange shipping directly to and/or from your home.
We're still working from home, too. All of our employees who are able to work from home have been doing so since March 16, 2020, so please excuse any meows, woofs, or little voices asking for Mum or Dad you may hear. We're continuing to work hard to make sure you can stay connected.
If you have any questions or concerns, please reach out to our Customer Care Team. In the meantime, stay safe, stay connected, and be well.
Ian Stevens, CEO