What is Fixed Wireless Internet?
May 28, 2021 Category: Business Services, Residential Services
Fixed Wireless Internet is most commonly found in rural areas where cable and DSL infrastructure does not reach. It brings Internet signal to your home via radio waves transmitted from a base station/tower. This blog will explore everything you need to know about Fixed Wireless services, the process of a site survey, and how we live our values to ensure you get the best speeds possible.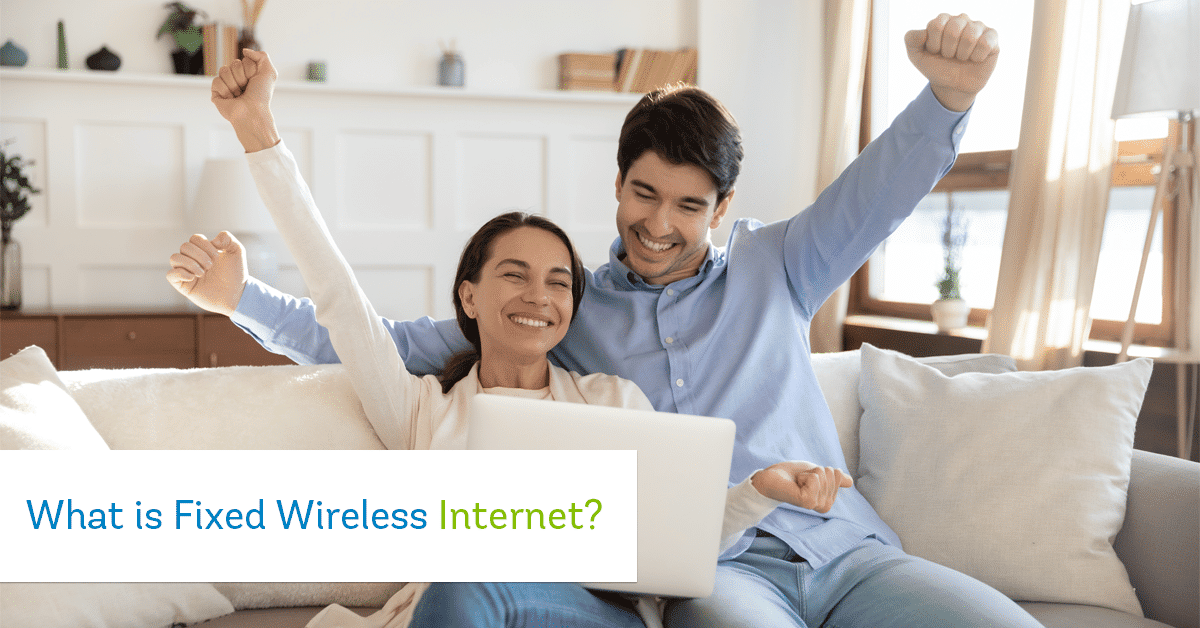 How does Fixed Wireless Internet work?
Wireless is set up using a receiver on your home that communicates with your ISP's nearest base station/tower.  At Execulink, we have several wireless towers across south western Ontario.  The receiver will offer you access to the web through an Ethernet cable that connects it to the router in your house. Your router then supplies access to the Internet via Wi-Fi so you can connect multiple devices throughout your home.
During an install, one of the main considerations is ensuring your receiver is within line of site of the wireless tower. Obstructions such as trees and hills will impede the quality of service and even rule it out as an option. Once installed, Fixed Wireless service can also be influenced by weather conditions such as rain, fog, and snow.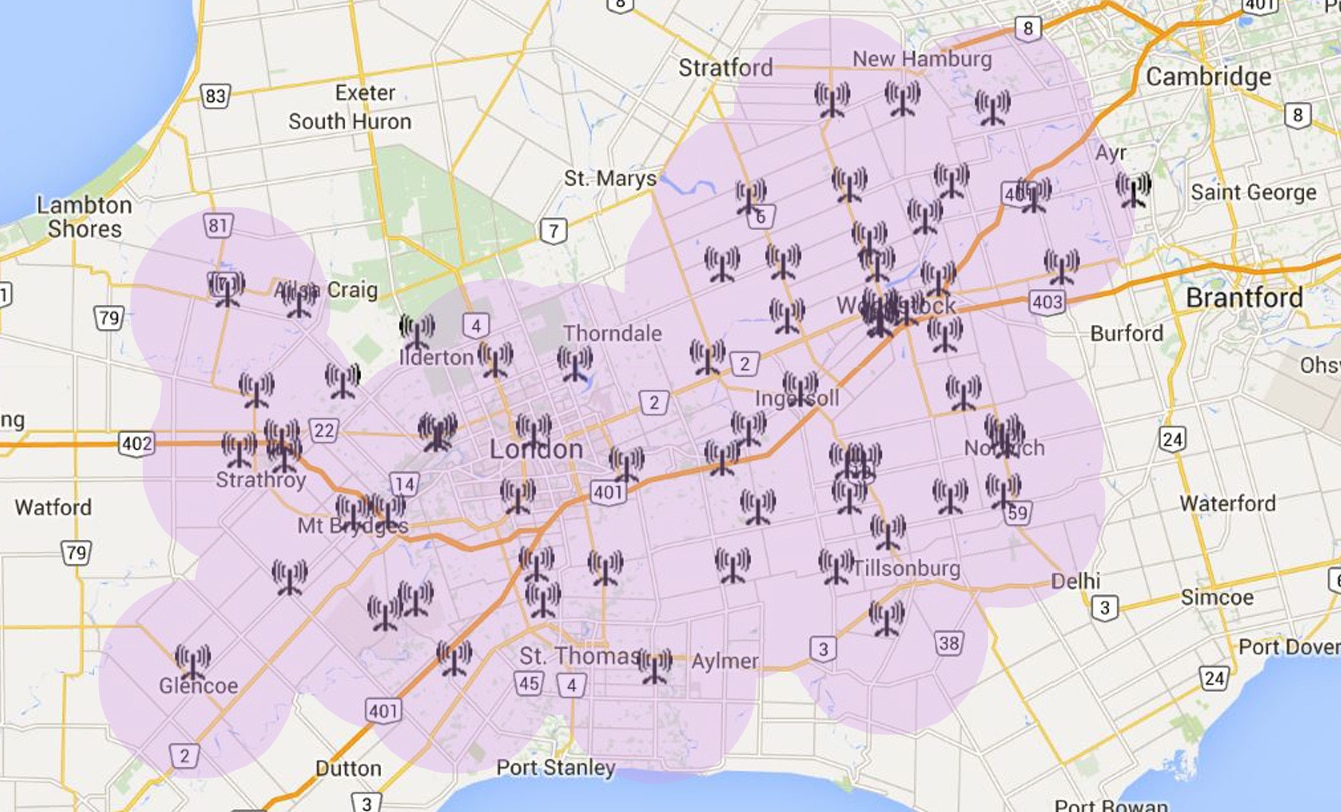 What's the difference between Satellite and Fixed Wireless?
Satellite Internet is a service sometimes confused with Fixed Wireless. However, it differs in many ways.
Satellite Internet is actually more influenced by weather than Fixed Wireless because the signal must travel through the atmosphere and back. It can be influenced by storms that are far away from your house. Fixed Wireless towers are usually located within a 15-20 km radius of your house and they are as tall as a cell phone tower, so clouds above it or a storm that's kilometers away won't interfere in the same way.
Latency is also more of a challenge with Satellite Internet compared to Fixed Wireless. This is because of the distance the signal must travel to reach your home from the satellite orbiting the earth. The receiver on your home is in closer proximity to the wireless tower which lowers the latency of your signal compared to Satellite.
Data caps are another consideration when it comes to comparing these two services. Execulink's newly introduced plans feature unlimited usage so you never have to worry about going over a usage limit. Some Satellite plans will come with data caps.
Check out our blog about the differences between Fibre and Satellite for another comparison!
Can I get TV service and Home Phone with Fixed Wireless?
Execulink's TV service is currently not available with Fixed Wireless Internet but we are working to expand capacity of our towers to provide this. Our Home Phone service is available if you are on a Voice-capable tower. Execulink's Home Phone service has several benefits including: 7 free calling features (call waiting, call display, etc.), reliable emergency calling, and affordable premium features!
Getting Connected: Site Survey
Execulink's residential Wireless service is installed for free with no contracts or activation fees. However, contracts are required for business customers.  When selecting your Wireless Internet plan our Sales team will be able to qualify your address to see what speed options are available. They use a tool called CN Heat which can determine Quality of Service based on a pinpointed location on the customer property.  It generates highly accurate radio frequency predictions!
We strive to give you the awesome Internet experience you want and deserve. To accomplish this, we must do a site survey at your home or business to identify which tower you will get service from. Service availability is based on line of site and tower capacity. One of our values is to provide consistent and honest communication built on a foundation of integrity and respect. We will always let you know if the speeds you want are not available.  During the site survey appointment, our Wireless teams will also determine what external hardware is needed for your connection.
Getting Connected: Final Installation
During the final installation, we will address your internal hardware including the router. You can rent an Execulink router to receive better support and full warranty.  Managing the settings of your router is easy using the MyExeculink customer portal.  We will also continuously update the firmware to proactively ensure you have the best Internet experience.
We will verify that you are comfortable with the location of the receiver on your house and check to make sure you're getting the right speeds. Once all of the inside and outside work is complete we will walk you through all internal and external equipment. We are always happy to answer any questions you have!
Give Us a Call to Learn More!
We know that reliable Internet access is essential to modern life and you deserve awesome speeds for work, home, and play, no matter where you live.  If you're thinking of opting for Fixed Wireless Internet be sure to check out Execulink's plans to find Unlimited options with speeds up to 25 Mbps! Your package will be backed by renowned customer service and 24/7 technical support. Stay connected to your community and the world with Fixed Wireless Internet. Learn more about Execulink's plans here. To qualify your address for service please give us a call at 1-866-706-1942.

Learn more about Wireless Internet packages today!