Why the Internet is vital during a pandemic
April 24, 2020 Category: Pop Culture
Click here to see Execulink's Home Internet options

As the world copes with COVID-19, the Internet is possibly more important than ever before.  Experts have determined that our online behaviour is changing in really interesting ways. In Europe when self-isolation policies were at their peak, Internet traffic surged as high as 70%.  CBC has recently reported that Netflix has obtained almost 16 million new customers. A global pandemic at this scale is something most have never encountered in their lifetimes and the impact is shifting how we spend our time online.
A recent article by the New York Times explored how our Internet usage has shifted.  A key finding was people are turning away from their phones in favour of TVs and computer screens.  With more time spent at home rather than "on-the-go", we are choosing larger screens to access content from YouTube, Netflix, Twitch, Facebook and many other platforms. We decided to explore the most popular tools and websites people are using to stay connected and entertained during this unprecedented global event.
Staying Connected
These days, Video Chat services are the forefront of personal connection to friends, family and colleagues.  App downloads for services such as Zoom, Google Duo, Nextdoor.com and Netflix Party have skyrocketed. We are looking for ways to elevate our connections, rather than utilize the traditional phone calls or text messaging avenues. These services offer video connection, games and community building.
Nextdoor.com
This app is especially useful for connecting people to their local community.  You can get assistance with grocery shopping with their Neighbourhood Help Map.  Additionally there are ways to virtually connect with your neighbours with Nextdoor Groups.
Netflix Party
Many people are having Netflix watching parties together using the chrome add-on Netflix Party.  This service allows you to chat with your friends as you watch a TV show or movie.  This is a fun way to enjoy a virtual "night out" at the cinema without compromising any social-distancing restrictions.
Staying Entertained
Aside from shifting how we communicate, COVID-19 has changed how we stay entertained. Netflix, Facebook and YouTube have all seen increases in website traffic.  More interestingly, with the absence of the regular NBA and NHL seasons, E-Sports have rapidly increased in popularity.  Today, people worldwide tune in to watch professional gamers play their video game of choice and compete in tournaments. E-Sports are a perfect form of entertainment right now because of how resilient the set up is and how tournaments can be operated from anywhere with a strong Internet connection.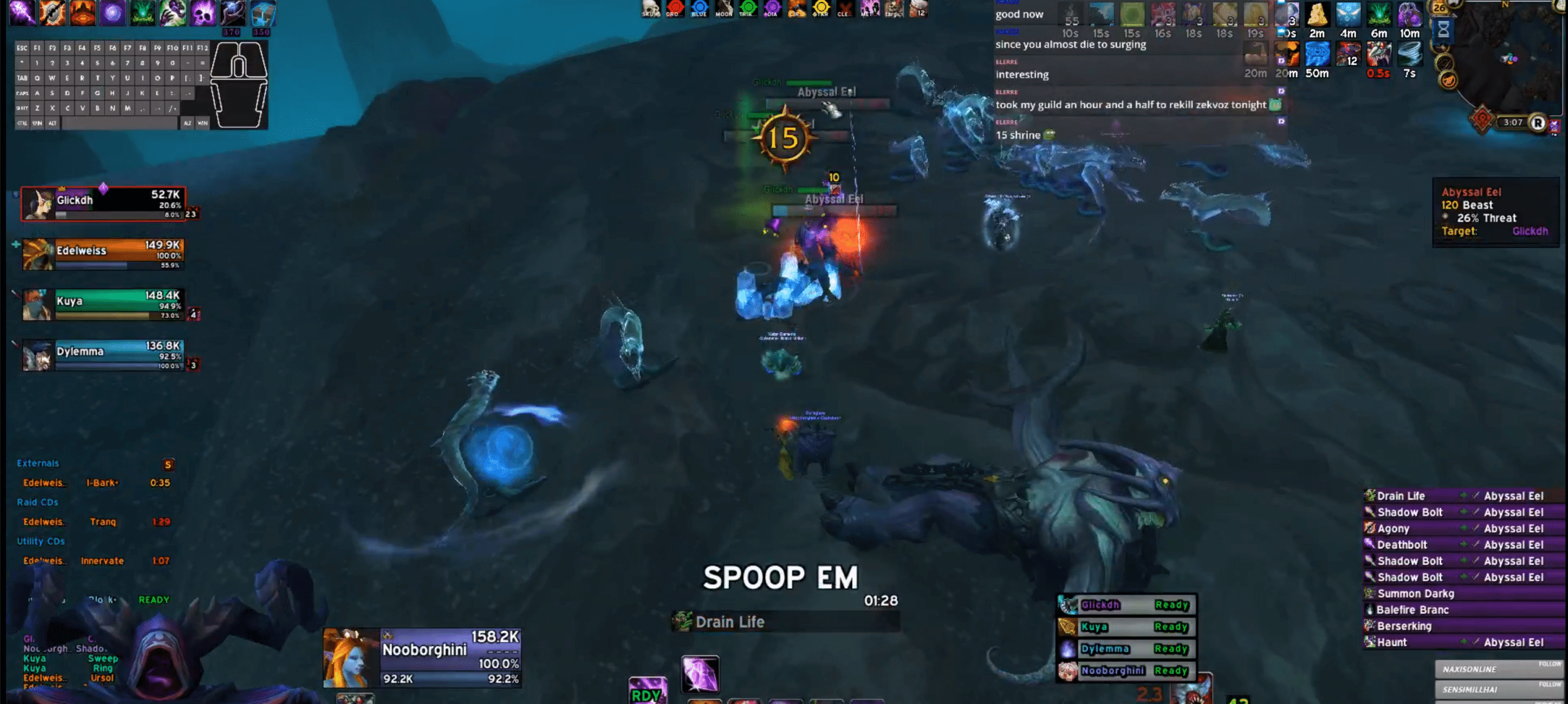 Twitch
Twitch is currently the most popular streaming platform.  It is among the most popular game streaming sites where viewers watch others play games, sporting events, or TV shows.  In March users spent over 1.2 billion hours watching content, and as of April 20th, we are at 1.1 billion hours watched.
Amid coronavirus fears, the rise in video game playing and stream broadcasts could be attributed to the sense of control playing a game provides the user.  For many, playing video games is a way to cope with increased anxiety.  Watching people play video games providers viewers with a blend of comedy, games and podcasting.  Broadcasters will discuss anything and everything unscripted.
A member of our Execulink team provided some insight on why broadcasting is so fulfilling.  He appreciated the fact that you could take broadcasting very seriously and turn it into a business or treat it like a hobby for family and friends.  At first the platform is daunting, but it becomes easier to use as you choose your content and develop your creativity with graphics, video editing and targeting different audiences.
Many Twitch broadcasters have enough star-power to sign contracts and stay on the platform for multiple years. A famous streamer, Doctor Disrespect, has shown interest in starring in TV shows or movies.
As more people draw their attention to live streaming more competing platforms are entering the scene. Microsoft has created Mixer, Google connects with gamers on Youtube and Facebook Gaming.  All are becoming increasingly popular.
Live streams appealing to all audiences
This increase in viewership has brought a new flourish of creativity to the platform.  The genres of streams greatly vary; a subsection of Twitch includes a category called "in Real Life" or IRL, which basically means anything that isn't gaming.  This section includes cooking, yoga, amateur comedy, call-in shows, musical performances, arts and crafts tutorials and so much more!  Live-streaming is having a moment because the tools required to create a live-stream are so accessible.  The volume of streams means that there is something available for everyone, even if you are not a gamer.
Live events hosted by celebrities – Instagram Live and more!
Many celebrities have opted to use live streaming platforms to entertain their fans. Instagram live is thriving!  For instance, P. Diddy has been hosting Instagram live dance parties to raise money for charities.  Miley Cyrus has been hosting a daily show called "Bright-Minded" where she interviews celebrity guests on her Instagram.  If you want to see more of the must-see shows, check out this article from Glamour magazine.
As we all learn to cope with these global changes one thing is for sure, a strong Internet connection is a vital necessity. If you are looking to explore your options, check out our Internet page to learn more about what packages are available in your area. You too can start your own live-stream on Twitch, video call your family and friends, or watch your favourite movies with the blazing fast speeds you deserve.